The 105th issue of ProcessWire Weekly brings in all the latest news from the ProcessWire community. Modules, sites, and more. Read on!
This week we've got more updates to the images field in the core updates section, a new third party module with the goal of making the admin search slightly easier to use, a collection of ProcessWire online resources and a new site of the week.
We hope you find our latest issue useful, and please don't hesitate to drop us a line if there's anything we should fix or something you'd like us to cover in our future issues. Thanks for your continued support for the ProcessWire project!
Latest core updates: this week we've got more improvements to the images field!
In his latest processwire.com blog post, Ryan walks us through some major updates for the new image field released last week. ProcessWire 3.0.18 adds a bunch of features to the images field and directly answers many of the requests made by early users:
The images field now includes a new list view in addition to the grid view.
The new list view is similar to what we used to have in the old images field, except that it actually provides better usability and is also slightly more feature rich than it's predecessor.
New proportional grid feature keeps the original aspect ratio for images.
This feature can be particularly handy for seeing right away what shape each image is, but it can also make features like drag-and-drop sorting a bit complicated. Either way it's a gret option to have.
New slider for defining the size of displayed thumbnails on the fly.
Some users prefer small thumbnails, while others like 'em big – which is exactly why it makes a lot of sense to define this on a case-by-case basis. Any changes you've made here are also remembered for future requests.
You can switch between different modes using icons on the field header.
This allows you to easily move between the list view, the grid view, and the newly added proportional grid view. For ease of use your mode settings are stored and remembered between requests.
Images can be renamed by clicking the image name and typing a new name.
Please note that this particular feature is experimental, and we're considering moving it behind the advanced mode. Renaming images could easily result in unexpected problems for the page content, so use it responsibly.
Since we've been adding and changing a lot lately, in the near future we'll be focusing on stabilizing the core. We've still got a whole bunch of image editing features planned – such as more cropping options, custom meta data fields, and client side image resizing – but we'll be getting back to these when the time is right.
Don't forget to check out Ryan's latest blog post for more details. From the post you'll find some thoughts about our future plans for the images field, screenshots, and perhaps most importantly a screencast of the new images field in action!
New module: Hot Key Search
Hot Key Search is a new module by Robin Sallis. Based on the Admin Hot Keys module by Philipp 'Soma' Urlich, the main feature of Hot Key Search is providing an improved keyboard experience for the default admin theme of ProcessWire.
This module provides two configurable key bindings, one of which is used to focus the admin search feature, while the other triggers the selected search result. The hot keys are only active when no form inputs are focused, so they shouldn't interfere with any built-in admin features. Default key bindings are "s" for search and "enter" for trigger.
Read more about this module from the Hot Key Search support forum thread or grab it from the GitHub repository. Thanks to Robin Sallis for your contribution – we're always happy to feature the handiwork of new module authors!
Weekly links and resources
​Here we've got a collection of support forum highlights and other useful and hopefully interesting resources. As always, please let us know if we've missed anything important so that we can include it in one of our future issues – thanks!
If you're interested in ProcessWire news, discussions, and updates, there's always something going on at the support forum. Since we're only able to include a tiny selection of all that in our weekly updates, head down to the forum for more.
Site of the week: SEE YOU OPTICAL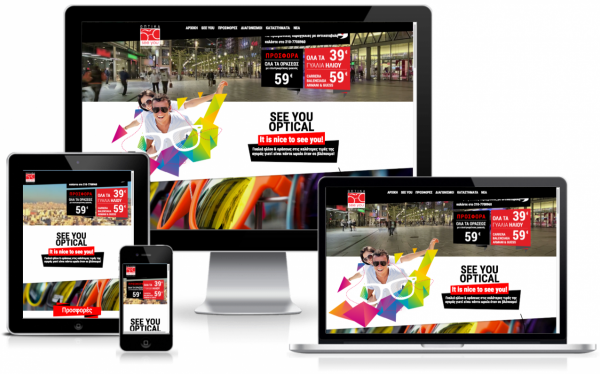 Our latest site of the week this time, SEE YOU OPTICAL, is a responsive website for a Greek sunglasses and eyewear brand. This site was added to our sites directory back in April, was built by Simple web solutions, and is of course powered by ProcessWire.
While we can't say much about the back-end of the site, the front-end is quite skilfully crafted. The site consists of carousels, image and video elements, and a table of store locations – all on one simple yet functional page. As far as one-page websites go, this is one of those use cases where it definitely makes sense, and the colourful, bright, and energetic design completes the experience.
Congratulations to Simple web solutions for a job well done and thanks for sharing the site with us – definitely a welcome addition to the sites directory!
Stay tuned for our next issue
That's it for the 105th issue of ProcessWire Weekly. We'll be back with more news, updates, and content Saturday, 21st of May. As always, ProcessWire newsletter subscribers will get our updates a few days later.
Thanks for staying with us, once again. Hope you've had a great and productive week, and don't forget to check out the ProcessWire forums for more interesting topics. Until next week, happy hacking with ProcessWire!