The 118th issue of ProcessWire Weekly brings in all the latest news from the ProcessWire community. Modules, sites, and more. Read on!
Welcome to the 118th issue of ProcessWire Weekly. We're going to keep this week's issue short and sweet: latest core updates, a fresh collection of interesting forum threads and other online resources, and a new new site of the week.
No new module introductions this week, but we'll get back to that in our next issue. We're also planning to revisit some old modules, ones we haven't yet had a chance to feature and those that have received major updates since, but more about that later.
Thanks to all of our readers for being here with us again, and as always, any feedback is most welcome – please don't hesitate to drop us a line if there's anything in your mind you'd like to share with us. Enjoy our latest issue and have a great weekend!
Nominations for the CMS Critic Awards 2016 are now open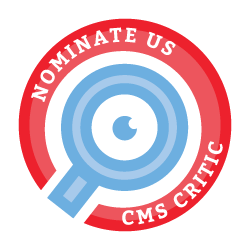 First things first: nominations for the CMS Critic Awards 2016 are now open,and the deadline for the nominations is 1st of September. As always, big thanks for your support for the project!
Please feel free to nominate ProcessWire for any categories you feel it fits right in. At the very least we would expect to compete in the categories of "Best Free CMS" and "Best Open Source CMS", but who knows what'll happen once the awards start.
For anyone who doesn't recognize the name, CMS Critic Awards is an annual happening hosted by CMS Critic, and ProcessWire has been quite prominently featured there over the past few years: 2012 we were winners in the category of Best Free CMS and 2014 we were the Critic's Choice winner in the category of Best Free PHP CMS.
There are many great CMS products out there and CMS Critic Awards is a great way to introduce those products for the wider audience. We wish good luck for all candidates this year – a little competition is always welcome!
ProcessWire 3.0.30 and 2.8.30 – and some additional multi-instance instructions!
Ryan's latest blog post covers the weekly updates, versions 3.0.30 and 2.8.30. These versions enhance the built-in multi-instance support and add more control over sessions by introducing a new $config->sessionAllow setting.
Disabling sessions with $config->sessionAllow
Just like many other PHP based applications, ProcessWire automatically starts a session during it's boot sequence. This is a prerequisite for having an easy access to features like the $session API variable and the built-in CSRF protection.
Still, there are certain cases where this behaviour is not desirable. PHP sessions depend on cookies and you may want to avoid those, either for performance or legal reasons, or perhaps you've got another reason to avoid sessions altogether.
$config->sessionAllow accepts a callable (function) as it's param. This function should return true or false, depending on whether you want a session to start. For more details about this feature, be sure to check out Ryan's blog post!
Making use of the multi-instance support in 3.x
ProcessWire 3.x includes support for booting up multiple, locally installed ProcessWire sites simultaneously. This, for an example, gives you full access to another site via it's API within the site you're currently working with. Another example would be a server-side PHP script bootstrapping multiple ProcessWire sites simultaneously.
Until now multi-instance support has seen only limited use, partly because it hasn't really been documented in detail and partly because it has been a bit complicated to use. With the latest core updates certain things have been streamlined, and Ryan has included a basic guide for utilizing the multi-instance support in his weekly blog post.
That's it for this week's core updates. Don't forget to check out Ryan's latest blog post for more details and instructions!
Weekly forum highlights, tutorials, and other online resources
Here we've got a new collection of support forum highlights and other useful and/or interesting resources. As always please let us know if there's anything important we've missed so that we can include it in one of our future issues.
If you're interested in ProcessWire news, discussions, and updates, there's always something going on at the support forum. Since we're only able to include a tiny selection of all that in our weekly updates, head down to the forum for more.
Site of the week: VROOM auto ads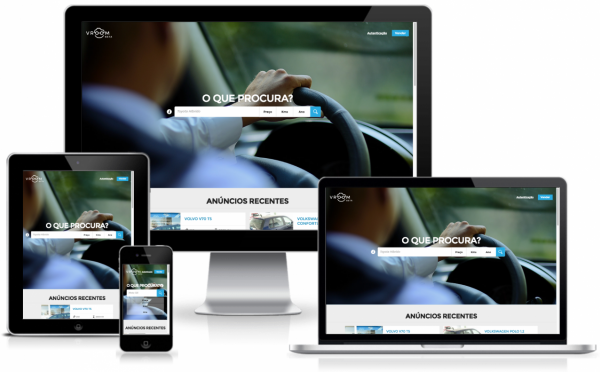 Following closely in the footsteps of our previous issue, our latest site of the week is VROOM auto ads. Built by non other than SuperTINY, the agency whose own site we featured just last week, this Portuguese site focuses primarily on displaying auto ads.
The agency behind the site was not one of the reasons we're featuring it here – in fact that was the only reason we considered moving VROOM auto ads to one of our future issues – but in the end there was no denying that it's the best new site out there, and as such deserves to be featured no matter what.
On the outside the site feels really fast, responsive layout is top-notch, and the search feature feels particularly intuitive. Beautiful and clean design, superior user interface and well thought out responsive layout – what more could one ask for, right?
Well, in this case that's really just the surface, and behind the scenes there's quite a bit going on too. In a recent showcase post Helder Cervantes has shared some behind-the-scenes facts and screenshots about the custom content management interface built for car dealers, customized subsites for each dealer, and an optimized search algorithm.
Once again big thanks to Helder Cervantes for sharing another gem with us – your work is an inspiration to us, so keep up the good work!
Stay tuned for our next issue
That's it for the 118th issue of ProcessWire Weekly. We'll be back with more news, updates, and content Saturday, 20th of August. As always, ProcessWire newsletter subscribers will get our updates a few days later.
Thanks for staying with us, once again. Hope you've had a great and productive week, and don't forget to check out the ProcessWire forums for more interesting topics. Until next week, happy hacking with ProcessWire!