The 136th issue of ProcessWire Weekly brings in all the latest news from the ProcessWire community. Modules, sites, and more. Read on!
Welcome to the 136th issue of ProcessWire Weekly! It's been a busy week around here, and we have plenty of content to share: a whole bunch of new core updates, a new third party module by Ben Byford, some weekly forum highlights and other online resources, and a pretty amazing site of the week too.
Thanks to all of our readers for being here with us again, and as always, any feedback is most welcome – please don't hesitate to drop us a line if there's anything in your mind you'd like to share with us. Enjoy our latest issue and have a great weekend!
Latest core updates: ProcessWire 3.0.45
In his latest post at the processwire.com blog Ryan introduces ProcessWire 3.0.45. This version includes some smaller fixes and tweaks along with some pretty major upgrades to various core features:
Major upgrades to the configuration of Page fields – definitely something you don't want to miss, so remember to check out Ryan's post for more details!

Various scalability updates to PageTable and Repeater fields (avoid caching some content in large scale use) and also Page objects (load the parent page only if it's specifically requested, otherwise just fetch the parent page's ID)

Various fixes and improvements to both the hooks system (the WireHooks class) and selector string handling (the Selectors::stringHasSelector() method)

Better handling of inline scripts for InputfieldRepeater and Lister (GitHub request)

Improvements to the "custom (field=value)" searches in InputfieldSelector, Lister, and ListerPro

Support for filtering page field values load-time via $page->page_field("selector")

Built-in region feature now supports automatic prepend or append mode, enabled by calling region(++name, ' ') or region('name++', ' '), after which any calls for that particular region will automatically prepend or append content
For more details about the latest core updates, particularly the Page field configuration updates, don't forget to check out Ryan's latest blog post at processwire.com. This week Ryan has some pretty neat API tricks to showcase in his post too. Thanks!
New module by Ben Byford: MarkInPageTree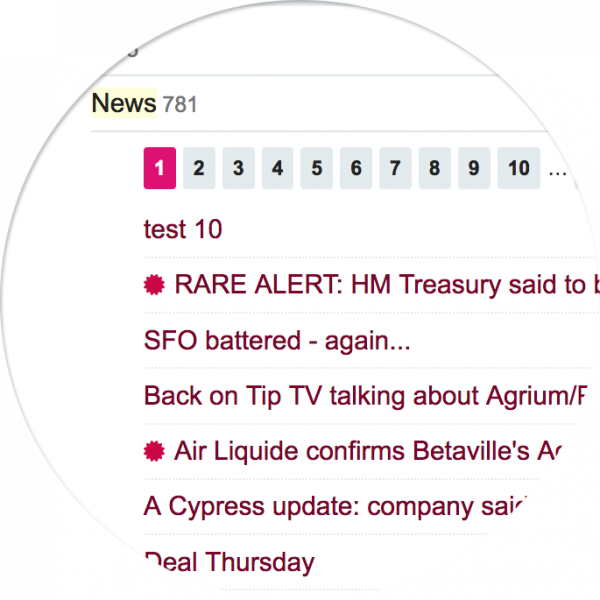 MarkInPageTree is a brand new module by Ben Byford and does pretty much what the name suggests: it adds an icon before the names of pages that match a selector defined in module settings. That's it, really: about it. This is a simple module that does just one thing, but does it well.
The configuration options available for this module include – obviously – a selector for matching pages, and an icon inputfield for selecting the icon that should be applied before the names of matching pages.
You can grab this module directly from GitHub, and if you have any questions, please don't hesitate to post them at the dedicated support forum thread. Big thanks to Ben for sharing this module with us!
Weekly forum highlights, tutorials, and other online resources
It's been a while since we last included a list of ProcessWire resources, so here we go again. As always please let us know if there's anything important we've missed so that we can include it in one of our future issues.
If you're interested in ProcessWire news, discussions, and updates, there's always something going on at the support forum. Since we're only able to include a tiny selection of all that in our weekly updates, head down to the forum for more.
Site of the week: Ateliers Fromagers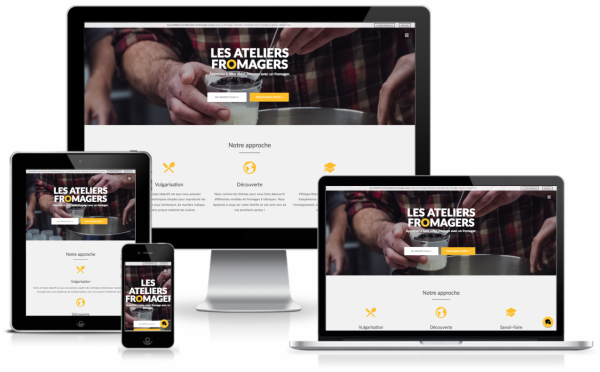 Our latest site of the week is Les Ateliers Fromagers, a site about workshops for learning how to make your own, homemade cheese. The workshops are held at Montreal and Quebec city, and as far as we can tell – we're not really experts on this particular topic – they cover just about all sorts of cheese you can think of.
For the most part this is a one-page website, with the exception of some areas, such as the store and legal information page. Content is available in two languages: English and French. While the products themselves are featured on the local site, for the shopping experience this site makes use of Snipcart – a shopping cart you can subscribe to and add to just about any site with little effort.
In addition to the Snipcart integration mentioned above, some other technical highlights include the use of AIOM+ to minify and combine resources, Piwik for on-site analytics purposes, Bootstrap front-end framework for the layout, and tawk.to as a contacts form and chat service.
Big thanks to Sylvain Puccini for creating and sharing this wonderful site – we're really happy to have it in our sites directory and as our site of the week in this issue of ProcessWire Weekly!
Stay tuned for our next issue
That's it for the 136th issue of ProcessWire Weekly, thanks for reading! We'll be back with more content next Saturday, 24th of December – or, in other words, the Christmas Eve. As always, ProcessWire newsletter subscribers will get our updates a few days later.
Thanks for staying with us, once again. Hope you've had a great and productive week, and don't forget to check out the ProcessWire forums for more interesting topics. Until next week, happy hacking with ProcessWire!