The 138th issue of ProcessWire Weekly brings in all the latest news from the ProcessWire community. Modules, sites, and more. Read on!
Welcome to the 138th issue of ProcessWire Weekly – and happy new year, everyone! This is – obviously – our last issue for 2016, and while there were no major core updates this week, there are plenty of other news to share this week, so stay tuned for that.
During the past few years we've seen a lot change in terms of technology, but one thing has always remained constant: our amazing community. We'd like to take this chance to thank everyone reading this for supporting not just the ProcessWire project, but also ProcessWire Weekly. Thank you – and hope to see you here again next year!
Thanks to all of our readers for being here with us again, and as always, any feedback is most welcome – please don't hesitate to drop us a line if there's anything in your mind you'd like to share with us. Enjoy our latest issue and have a great weekend.
Recap of 2016 and a roadmap for 2017
As 2016 nears it's end, in his latest post at the processwire.com blog Ryan takes a look back at what we've accomplished this year, and also lays out some of his plans for 2017.
A new development version of ProcessWire, 3.0.47, is now available from our GitHub repository. This version introduces minor tweaks and fixes a few things – no notable new features this time, but definitely a recommended update if you're using the development branch.
Some highlights from 2016
For the ProcessWire project 2016 was a great year – possibly one of the best ones we've ever had. Here are just a few of the things we've achieved this year:
We launched ProcessWire 3.0, which – among other things – introduced namespaces and Composer support to ProcessWire. One particularly notable thing about this release is that while this version brought many new features for the more advanced users, for the rest of our users pretty much nothing changed: ProcessWire remains just as easy to use as ever.
We switched to a new GitHub repository, making processwire/processwire our primary repository, and moving issues and feature requests to their own repositories. Among other benefits this allowed us to share the burden of processing GitHub issues among a larger group of people. At the same time we also adopted some new policies regarding pull requests, which in turn has made directly contributing to ProcessWire easier than it used to be.
Our online documentation – and specifically the new API reference – is now a lot better than it used to be. It wasn't really bad to begin with, but we've focused a lot of effort this year to making it even better. There are still things that need to be added and the documentation will continue to evolve, but we got some great momentum going in this regard too.
Our media coverage was much larger this year than ever before – at least partly thanks to some very active and expressive members of our amazing community. The more people learn about ProcessWire, the more they see what a wonderful system it is – and thus everyone benefits.
For more 2016 highlights check out the list in Ryan's latest blog post.
Roadmap for 2017: what's up next year?
According to Ryan, 2017 will be even better year for us than 2016. We believe that this is indeed true, and here are some of the steps we intend to take in order to make it happen:
We're going to replace the default admin theme of ProcessWire with a new one that takes the best parts out of current default admin theme and the Reno admin theme – and, of course, takes things even further.
We will focus our efforts on a major overhaul of the site profiles bundled with ProcessWire, dropping the current classic profile in favor of something more fitting to properly showcase ProcessWire's capabilities.
We'll be rolling out the read-only JavaScript front-end $pages API. This is one of the projects that have been on our plate for a while now, and we believe that it will be very useful for a lot of project out there.
Image and file fields will receive major updates next year, including new cropping features and improvements to CKEditor integration for images and support for custom properties for both images and files.
As always we'll also keep security and stability upgrades high on our todo list. ProcessWire is, and always has been, both secure and stable – and we intend to make sure that this part doesn't change.
For more roadmap details check out the list in Ryan's latest blog post.
All in all we achieved a lot this year in terms of both technical and non-technical stuff. It feels great to be able to say that this has been a great year for us so far, and working together we can make the next year even better. A hearty thank you to every single one of our users, contributors, and community members alike – you make working on this project such an amazing experience!
If you'd like to say something regarding our future plans or the past year, feel free to do so by leaving a comment at Ryan's blog post. Remember to check out the comments on the support forum too – plenty of interesting things have already been said there.
What Comes Next Is The Future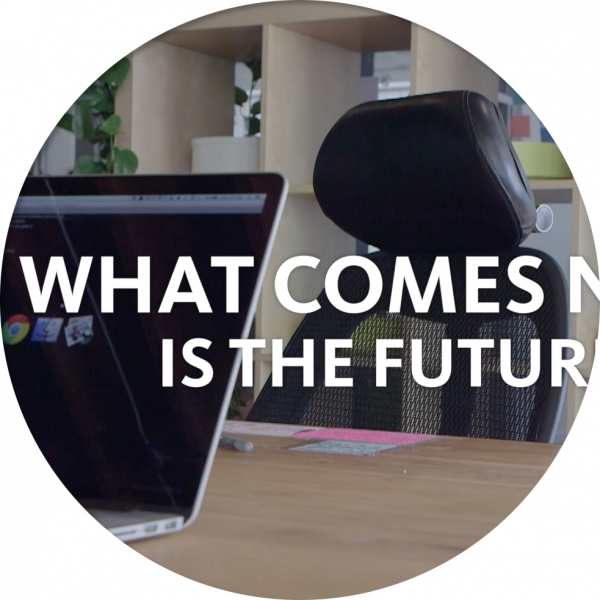 While this isn't about ProcessWire, it's very much related to it, so we wanted to include a special mention of this amazing project in our last issue for 2016. What Comes Next Is The Future is a crowdsourced documentary which tells the story of the web – how it all started, what it became, and what's next.
In this documentary there are numerous interviews from very prominent and very knowledgeable people: Tim Berners-Lee, Jeffrey Zeldman, Denise Jacobs, Jonathan Snook, Eric Meyer, Brad Frost – and many, many others. If you haven't yet had the chance to watch it, we'd strongly recommend that you do that now, even if just to hear what your favorite experts have been up to.
Oh, and did we mention that it's free?
Anyway, we hope that you find the time to watch this documentary, and we also hope that you find it as enjoyable as we did. Have a great time watching it, and feel free to tell us how you liked it at the forum. Thanks!
New module: Custom Inputfield Dependencies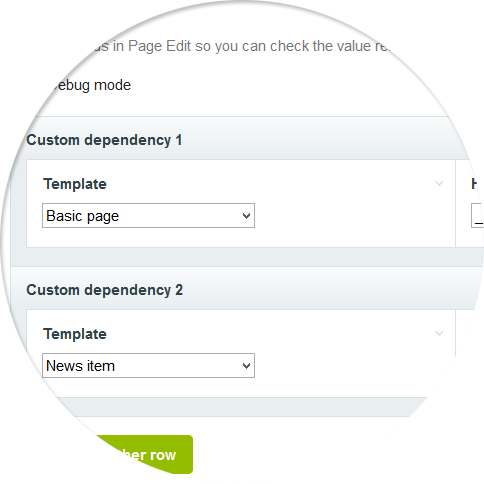 Custom Inputfield Dependencies is a new module by Robin Sallis. This module essentially acts as an intermediary between Hanna Code (which is required in order to use this module) and built-in inputfield dependencies so that you can affect the visibility and make an inputfield required based on output generated by any PHP code via a Hanna Code snippet.
The concept is actually pretty simple: create a Hanna Code snippet that outputs some content, connect it to one or more of your templates via the module config of Custom Inputfield Dependencies, and you'll get a hidden field in the Page Editor with the value generated by the Hanna Code snippet you selected. Since inputfield dependencies are based on values of inputfields, you can now use the value of this new hidden input just like any actual page field.
For more details about this module, it's configuration settings, and possible pitfalls check out the Custom Inputfield Dependencies support forum thread. Big thanks to Robin Sallis for sharing yet another very useful module with us!
Site of the week: Thomas Aull – Design + Code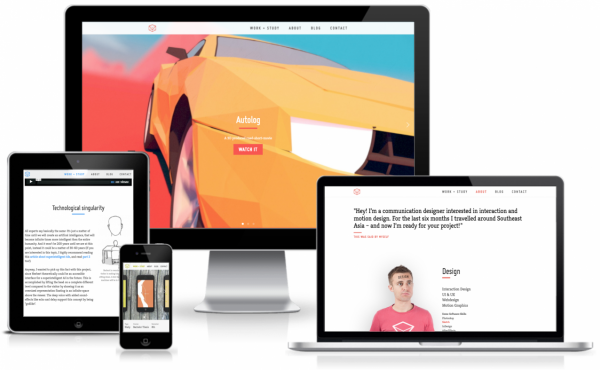 Our latest site of the week – not to mention the last site of the week for 2016 – is the portfolio and blog of designer and developer Thomas Aull. Thomas has a pretty wide skillset, ranging from UI/UX design and motion graphics to front-end and backend development, and the examples on his portfolio are pretty impressive.
Compared to some of our recent sites of the week this one is pretty compact and even straightforward, but at the same time it's quite obvious that a lot of thought was put to making it not just stand out, but also feel usable. This responsive and touch friendly site has a kind of a mobile-first feel to it and manages to find a very good balance between flair and usability.
Technically speaking there's not that much we can say. The front-end is mostly custom job, there were no front-end frameworks used as far as we can tell, and we didn't spot any signs of familiar modules either. This, of course, is in line with the markup agnostic approach that ProcessWire is known for: when it comes to markup generation, you are the one in charge, and the platform does exactly what you ask it to do.
The process of this thing took ages and there's still a lot of content missing, it's always a hassle with your personal websites. But building it with PW was a breeze, I really love all the flexibility the system provides. I can't imagine using any other cms in the future...

— Thomas Aull at the ProcessWire support forum
Thanks to Thomas for sharing your work with us – it's a lovely site, and we're happy to have it featured as our latest site of the week!
Stay tuned for our next issue
That's it for the 138th issue of ProcessWire Weekly. We'll be back with more news, updates, and content Saturday, 7th of January. As always, ProcessWire newsletter subscribers will get our updates a few days later.
Thanks for staying with us, once again. Hope you've had a great and productive week, and don't forget to check out the ProcessWire forums for more interesting topics. Until next week, happy hacking with ProcessWire... and happy New Year!