16th issue of ProcessWire Weekly is here with all the latest news, discussions, modules and core updates. Read on!
As we're drawing closer to the release of ProcessWire 2.5, this time we'll include a little recap of all the great things we've reported as "development branch updates". The more you know about said new features, the easier it'll be to jump right in and take full advantage of them right away, right?
We'll also introduce one very interesting ProcessWire project, take a look at some highlights from the forums, pick a new site of the week.. and of course bring in another batch of all new core updates. Enjoy!
Brief summary of latest updates to the development branch
This week the development branch got a bunch of pretty big updates – again:
Just for the record, Ryan has been updating the news and updates blog at processwire.com on a regular basis lately. We'll continue to include a brief summary of weekly updates here for your convenience, but if you'd like to receive (almost) real-time updates, that's your best bet!
Getting ready for ProcessWire 2.5: what's new so far?
For those of you who haven't been able to follow closely the steady stream of updates for dev branch, here's a little teaser of the upgrades, improvements and additions ProcessWire 2.5 will introduce once it's released – which is going to be pretty soon:
New field types and inputfields: PageTable for easily creating complex custom content types (much like Repeaters, but with even more flexibility) and Selector field and fieldtype for building and storing selectors real-time (best demonstrated in Lister video)
New alternative admin theme to spice things up a bit: Admin Theme Reno, designed and built by Tom Reno
Massive updates to site profiles, including new built-in profiles, ability to choose the profile during installation and improvements to separately shipped site profile exporter (the tool that allows you to export current site as a new site profile)
New WireMail feature allows 3rd party modules to handle email sending, which in turn allows you to easily add support for Sendmail, SMTP etc. for core features, other modules and template files
All-around improvements to Admin, including translation support, new field import and export features, module management, listing and searching pages etc.
Performance improvements and a whole lot of other core level upgrades and much more!
For more detailed descriptions and more comprehensive list of features, take a look at the roadmap at processwire.com, browse through earlier issues of ProcessWire Weekly and follow the ProcessWire News and Updates Blog.
ProcessWire 2.5 is going to be another huge upgrade and will take ProcessWire to whole new level of awesome, that's for sure!
Introducing lightning.pw: easy setup and hosting for ProcessWire developers
Here's yet another cool project by the folks at Conclurer, authors of minimize.pw and cron.pw: lightning.pw is a work-in-progress project intended for lightning-fast ProcessWire site setups.
Details are still somewhat scarce (it is at an early state, after all) but what we can see in the YouTube video and based on Philipps forum post, this looks like another really cool service. Ideas and suggestions are, apparently, more than welcome too!
Updates to the Hanna Code module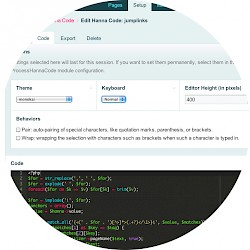 Hanna Code is definitely one of the most useful ProcessWire modules out there; similar to the Hana Code Insert WordPress plugin, it allows you to define and use shortcodes within your page content, embedding snippets of code etc. anywhere in your pages.
Ryan has just released a bunch of upgrades to the editor of Hanna Code, as explained in the news and updates blog article here. If you're not familiar with Hanna Code yet, this is a perfect time to get acquainted with it!
Highlights from the support forum
Couple of hand-picked topics and posts from past week you might want to check out, in no particular order:
There are lots of interesting discussions going on each and every day at the support forums and we're only able to include a tiny selection of all that in our weekly updates. If you haven't signed up alread, do it now and join the discussion today!
Featured site of the week: 29 February Film Company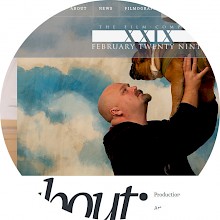 29 February Film Company produces.. well, films. Documentaries, TV series, animated films and more. I won't claim to know much of anything about making films, but I do know a little bit about making web sites – and the site of 29 February Film Company is a splendid one in many ways.
Design of the site is clean and rather minimalistic, navigation is obvious and works as expected, typography is beautiful and easy to read, content is of good quality.. and naturally the site is responsive too.
I can't find anything bad to say about this one, and it definitely deserves some recognition, so – congratulations for our new site of the week!
Stay tuned for our next issue
That's it for this week. This time 17th issue of ProcessWire Weekly will be out 6th of September and a newsletter version will be delivered a few days later to ProcessWire newsletter subscribers. Until then, happy hacking with ProcessWire!
As a quick reminder, our feedback form is located here. Any ideas, suggestions, corrections – or any other sort of feedback – is always welcome.