The 164th issue of ProcessWire Weekly brings in all the latest news from the ProcessWire community. Modules, core updates, sites, and more. Read on!
Welcome to the 164th issue of ProcessWire Weekly. In this issue we've got some new multi-language tips and tricks – and a new multi-language fieldtype – from Ryan, a very neat new fieldtype module from Bernhard Baumrock, and a site of the week that's sure to turn some heads.
Also, the nominations for the CMS Critic's CMS Awards 2017 are now open. Obviously we hope that you folks will nominate us, and we've also included some suggestions as to which categories we might best fit. Anyway, more about that in a bit!
Thanks to all of our readers for being here with us again, and as always, any feedback is most welcome – please don't hesitate to drop us a line if there's anything in your mind you'd like to share with us. Enjoy our latest issue and have a great weekend!
On the proceswire.com blog this week: a new multi-language email field and more
While we don't have a new version of ProcessWire available this week, in the latest post at the processwire.com blog the focus is on ProcessWire's multi-language features:
In last week's post Ryan introduced a new multi-language fieldtype for URL's, and this week we have another new fieldtype available – this time for storing multi-language email values. FieldtypeEmailLanguage is similar to it's URL counterpart in that it extends the built-in email fieldtype with multi-language support.
Our built-in file and image fields support multi-language descriptions, but they don't currently allow storing separate files for each language. In his post Ryan explains in detail how to achieve something very similar by making use of the native file or image fieldtypes and a bit of tag related magic.
Another topic that comes up is the new ProFields module, FieldtypeStaticFields, that Ryan has been working on. This module makes use of the existing translatable string markup and makes it possible to modify these strings on a per-page basis – and per-language basis if the built-in language support is enabled.
For more details remember to check out the weekly blog post by Ryan. Thanks!
Nominate ProcessWire for CMS Critic's CMS Awards 2017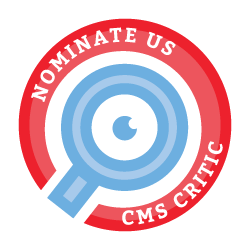 The nominations for CMS Critic's 2017 CMS Awards are now open, and it would be awesome if you folks could take the the time to nominate us via their nomination form. This year there are three categories that seem most suitable for us:
Best Open Source CMS
Best Free CMS
Best CMS for SMB
For those of you who have no idea what this is all about, CMS Critic Awards is an annual happening hosted by CMS Critic. ProcessWire has been quite prominently featured there in the past: in 2012 we won the Best Free CMS category, i 2014 we were the Critic's Choice winner in the Best Free PHP CMS category, and last year we won the Best Small Business CMS category.
As always, thank you for your support. It means a lot to us. We'd also like to wish good luck for all the other participants in the CMS Awards – good luck everyone, and may the best CMS win!
New module: FieldtypeHandsontable by Bernhard Baumrock
FieldtypeHandsontable is one of the latest ProcessWire modules out there, and the first fieldtype module built by Bernhard Baumrock. This module is a fieldtype and inputfield bundle that combines the power of the Handsontable JavaScript spreadsheet library with a custom fieldtype specifically built for this purpose.
With this module you can easily create custom fields for storing tabular or matrix type of content. Any time you need one or more rows of simple textual or numeric values, this module is a great alternative to the built-in solutions such as PageTable – or the Table field from the commercial ProFields package.

For more details and screenshots, check out the dedicated support forum thread. This module has a lot of potential use cases and is definitely something you should keep in mind whenever in the need of a container for tabular data. Big thanks to Bernhard for sharing his work with us – always appreciated!
Please note, though, that this module is still considered an alpha release. As such, we can't really recommend using it in a production environment quite yet. You can follow the development and help with testing via the support forum thread.
Site of the week: The International Bank of Azerbaijan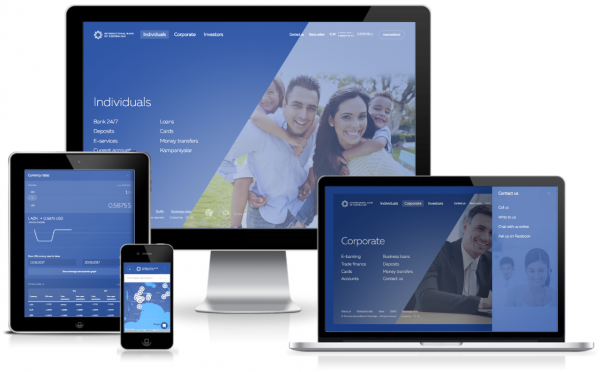 Our latest site of the week belongs to The International Bank of Azerbaijan. Founded in 1992, they are a global financial institution serving consumers, pensioners, small businesses, multi-national corporations and investors.
One of the things that caught our attention on this site was simply the fact that this is the first website of a bank being built on top of ProcessWire that we've heard of. The reason we mention this here is that, in our humble opinion, that speaks tons about ProcessWire's reliability and security. Being safe and reliable enough for a global financial institution is no laughing matter, that's for sure.
Other than that, this is a really beautiful, modern, and responsive site. The design is top notch, slide-in menus and other well placed interactive features are used to liven up the site, and there are various special front-end features, such as an interactive map and a pretty neat slide-in currency graph thing.
One notable, though by no means surprising, technical detail is the use of the ProCache module. Apart from that, there's not that much we can tell about the back-end from the outside, and in this case even the front-end seems to be mostly hand-crafted: there are no obvious traces of a front-end framework being used, only some typical utility scripts and libraries, such as jQuery, jQuery UI, and Flickity.
The whole site has a very nice custom built vibe to it, and overall this is one of the most beautifully crafted sites we've seen in a while. The credit for that goes to the creators of this site, Jeykhun Imanov Studio, and of course the client, The International Bank of Azerbaijan. Thanks for sharing this site with us – and congratulations!
Stay tuned for our next issue
That's it for the 164th issue of ProcessWire Weekly. We'll be back with more news, updates, and content Saturday, 8th of July. As always, ProcessWire newsletter subscribers will get our updates a few days later.
Thanks for staying with us, once again. Hope you've had a great and productive week, and don't forget to check out the ProcessWire forums for more interesting topics. Until next week, happy hacking with ProcessWire!