The 167th issue of ProcessWire Weekly brings in all the latest news from the ProcessWire community. Modules, core updates, sites, and more. Read on!
Welcome to the 167th issue of ProcessWire Weekly. This week we've got some fresh core development news from Ryan, a new weekly poll, a new third party module that extends the features of the Repeater Matrix from the ProFields module bundle, and also a really neat new site of the week.
As a quick reminder, the nominations for CMS Critic Awards 2017 are still open. Unless you've already done that, we'd appreciate if you could take a minute and nominate us. Thanks in advance!
Thanks to all of our readers for being here with us again, and as always, any feedback is most welcome – please don't hesitate to drop us a line if there's anything in your mind you'd like to share with us. Enjoy our latest issue and have a great weekend!
Latest core updates: ProcessWire 3.0.68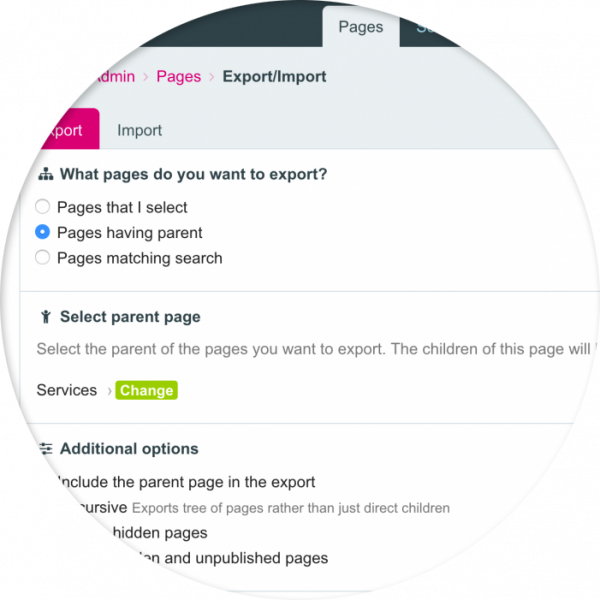 In the latest post at the processwire.com blog Ryan introduces ProcessWire 3.0.68. This version includes some minor behind-the-scenes optimizations and fixes, but focuses mainly on the Page export/import features originally covered in an earlier post.
The latest updates to the Page export/import feature include support for exporting and importing pages via a ZIP file as an alternative to the default JSON format, and selecting which specific fields to include in the export. Though this feature is still far from finished and so far only available via the API, work on it continues on a steady pace, and Ryan is currently also working on a Process module that will eventually provide it with an Admin UI.
Aforementioned Process module is not yet publicly available, but will likely make it's way into the core once it's finished. Currently it provides you with an UI that allows you to choose which pages to export (specific pages, pages with a common parent, or pages matching a selector), which fields to export, and the file format of export (ZIP or JSON).
The import side of the module supports both export formats, and lets you decide what to do with imported data: create new pages and update existing ones, only create new pages, or only update existing pages.
You can find more details about the export/import feature and the upcoming Process module, including some screenshots, from Ryan's weekly post at the processwire.com blog – so don't forget to check that out too. Thanks!
Weekly poll: how would you describe your own role or primary area of expertise?
This week's poll steps is a bit more generic in it's scope than the previous one. Rather than bombarding you folks with constant questions about ProcessWire itself, we'd like to know a bit more about you.
If you had to describe your primary role or area of expertise in the web projects you work with, what would that be?
Are you more of a designer with some development experience or a developer with less interest in design aspect? Do you specialize in content marketing or are you more than anything at home when managing servers – or are you, perhaps, one of those multi-talented folks who effortlessly jump from role to role and task to task?
As always, please be honest – there are no wrong answers here, but the more we know about you, the more we can focus on the kind of content that will benefit our audience the most.
I'm a designer with basic development skills (21.3%, 19)

I'm a developer with some basic design know-how (43.8%, 39)

I specialize in content marketing or search engine optimization (0%, 0)

I'm a sysadmin at heart, managing servers makes me feel all warm and fuzzy (2.2%, 2)

None of the above – I am a leader, project manager, or involved in some other way (0%, 0)

You can't put me in a box – I do a bit of this and that, and I do it all more than well! (32.6%, 29)
Total votings: 89
Feel free to check out the poll archive for results of our earlier polls. All suggestions for future polls are more than welcome too. Thanks in advance for both your answer here and any additional suggestions or feedback you might have!
New module: Restrict Repeater Matrix
Restrict Repeater Matrix is a new module by Robin Sallis, and loosely related to some of his earlier modules – Limit Repeater, Limit PageTable, and Limit Table. This particular module targets the commercial Repeater Matrix module by making a collection of all-new options available for each individual Repeater Matrix field:
Prevent drag-sorting items
Prevent cloning items
Prevent trashing items
Prevent toggling the published state of items
Limit the number of items that can be added to an inputfield
In addition to simple per-field settings, this module also supports more advanced use cases, such as defining aforementioned restrictions on a per-role basis by hooking into it's execution process. Using this approach you can, for an example, restrict the ability of just one specific role to trash Repeater Matrix items – and so on and so forth.
For more details about Restrict Repeater Matrix, the options it provides, and easy to follow examples of altering its behavior with hooks, please check out the dedicated support forum thread.
Once again big thanks to Robin Sallis for sharing his work with us!
Site of the week: Jin Shin Jyutsu Zentrum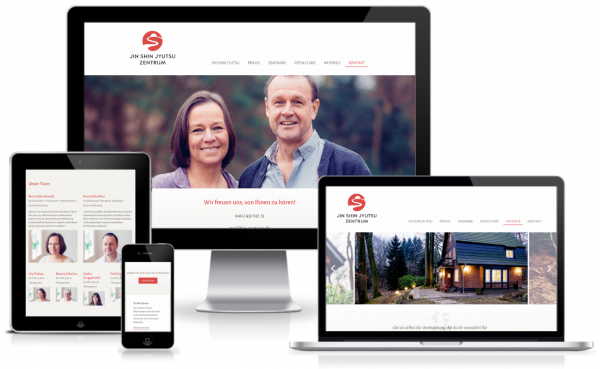 Our latest site of the week belongs to Jin Shin Jyutsu Zentrum – the Jin Shin Jyutsu center. This Hamburg, Germany based organization is dedicated to a Japanese alternative healing philosophy known as Jin Shin Jyutsu. In addition to treating patients using their method of choice, they also offer courses, workshops, and webinars.
The site of Jin Shin Jyutsu Zentrum was built by Hamburg based web designer Nils Wiere. Based on the Foundation front-end framework, the site is responsive and feels really easy to use, at least partially thanks to its simplicity. There's nothing too fancy, but the site still looks good. Everything from the layout to the color scheme and the photographs fit perfectly together, and the end result is a very calm and relaxing browsing experience.
Apart from the Foundation framework powering the front-end of the site, other front-end highlights include the use of the form validation library Parsley and Ionicons icon font. Behind the scenes the site makes use of the commercial ProCache module, and traffic to the site is secured with an SSL certificate issued by Symantec.
Big thanks to Nils Wiere for sharing this site with us – keep up the great work!
Stay tuned for our next issue
That's it for the 167th issue of ProcessWire Weekly. We'll be back with more news, updates, and content Saturday, 29th of July. As always, ProcessWire newsletter subscribers will get our updates a few days later.
Thanks for staying with us, once again. Hope you've had a great and productive week, and don't forget to check out the ProcessWire forums for more interesting topics. Until next week, happy hacking with ProcessWire!