The 184th issue of ProcessWire Weekly covers ProcessWire 3.0.84, a work in progress module from netcarver, and includes a new poll and a new site of the week. Read on!
In this issue we'll take a closer look at the latest development release of ProcessWire, 3.0.84. We've also got a new weekly poll related to the topic of bundled site profiles, a preview of a very interesting module from netcarver, and a brand new site of the week built by SuperTINY for a congress center in Porto.
Thanks to all of our readers for being here with us again, and as always, any feedback is most welcome – please don't hesitate to drop us a line if there's anything in your mind you'd like to share with us.
Latest core updates: ProcessWire 3.0.84 includes an updated installer and more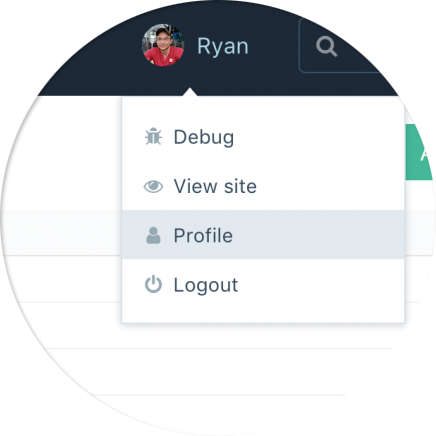 In his latest post at the processwire.com blog Ryan covers the three main core updates that were added to the core this week with the 3.0.84 development version: installer updates, Admin Theme Uikit updates, and user profile updates.
Updated ProcessWire installer
The installer is now visually compatible with the new Uikit Admin Theme, and also includes new tools to make the installation process even less painful. This version also sets Admin Theme Uikit as the default admin theme for new sites.
AdminThemeUikit updates
Since last week, when the new admin theme was added to the core, various minor issues have been resolved – and there have been some improvements too. User name and icon in the top bar is now more configurable, and the usability of the theme on large screens has been improved by adding a configurable max width.
User Profile updates
Following up with last week's password change security improvement, users now also need to type in their password in order to change their email or username. Another update here is that now you can now both add new fields and make them user-editable via the User template. Until now you had to add the fields via the template and then make them user-editable via ProcessProfile settings.
As a quick heads-up there may be no new blog post and core version next week or the week after that, since Ryan is going to be traveling during these weeks. That being said, quite a bit of new stuff has been added to the core lately, so it might be a good idea to let it all sink in for a while anyway.
Don't forget to check out Ryan's weekly post at the processwire.com blog for more details. This week's post includes both screenshots and a screencast (showcasing the new installer) too, so it's definitely worth checking out. Thanks!
Weekly poll: which site profiles should be bundled with ProcessWire?
The idea for this week's poll came from forum member rafaoski, though we ended up tweaking the answer options a bit. The question is related to the site profiles that are automatically available via the ProcessWire installer: how many of them should we include, and what kind of site profiles do you think would be most useful?
Now, this is one of those polls where we probably can't get a very good data set with just a couple of predefined options, so feel free to expand on your answer via the comments of this post. Thanks in advance for your answers!
Blank site profile (26%, 47)

Blog site profile (12.2%, 22)

Multilingual site profile (17.1%, 31)

Uikit based blog site profile (2.2%, 4)

Uikit based starter site profile (13.3%, 24)

Non-Uikit based starter site profile (3.9%, 7)

Starter site profile based on another front-end framework (please specify via the comments) (2.2%, 4)

An online installer for selecting additional site profiles (22.7%, 41)

Something else (please specify via the comments) (0.6%, 1)
Total votings: 181
Please note that you can select more than one option here, so make sure that you've selected all the options that you think should be bundled with the core release.
Feel free to check out the poll archive for results of our earlier polls. All suggestions for future polls are more than welcome too. Thanks in advance for both your answer here and any additional suggestions or feedback you might have!
Module preview: Release Notes by netcarver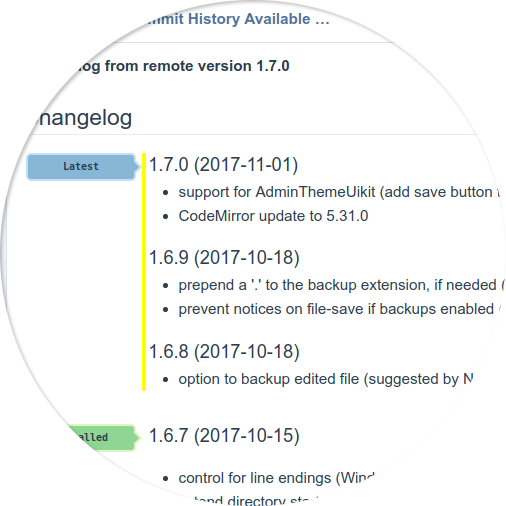 In what he refers to as "part 1 of 2 part module and service reveal", netcarver has just posted something really intriguing on our support forum: a module preview for Release Notes, an upcoming module that aims to bring release notes to the module upgrade screen in order to ...
Make discovery of a module's changes prior to an upgrade a trivial task.
Make breaking changes very obvious.
Make reading of a module's support documentation post-install a trivial task.
Make module authors start to think about how they can improve the change discovery process for their modules.
Make sure the display of information from the module support files/commit messages doesn't introduce a vulnerability.
Each topic is covered in detail in the original post, so we'd suggest that you check that out for more information. Some of the key features of this module include figuring out what has changed (changelogs, commit history, ...) and exactly how big the change was (automatic detection, later perhaps Semantic Versioning or a similar approach) and bringing all related materials together so that they are easy to review.
This is a very interesting project, and we're really eager to see where it goes from here. If you want to stay up to date regarding this module's latest status, the Release Notes support forum thread is a good place to start. We'll be sure to feature this module here as well once it's released.
Big thanks to netcarver for your work so far – really looking forward to your status updates, and of course seeing this module in action!
Site of the week: Alfândega do Porto Congress Centre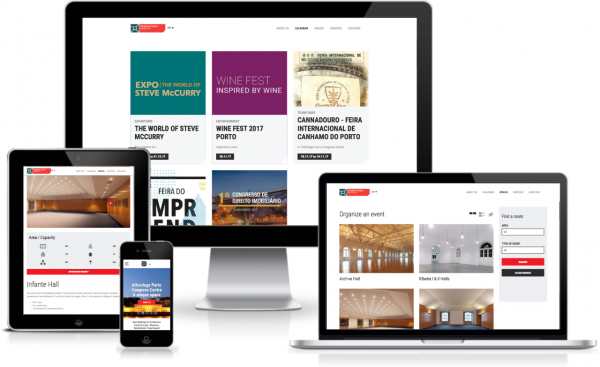 Our latest site of the week belongs to Alfândega do Porto Congress Centre, an award-winning meetings and conference centre located in the center of the city of Porto, Portugal.
The centre can host up to 3000 congress visitors and has up to 10 000 m² space for exhibitions. Also guests who are into culture can also find the Museum of Transport and Communications on the premises.
The responsive website of Alfândega do Porto Congress Centre is based on an earlier design, but was recently rebuilt by SuperTINY agency with usability, performance, and SEO optimizations in mind. The rebuild also meant replacing the old proprietary CMS powering the site with ProcessWire.
In it's latest iteration the site looks great, the UI is uncluttered yet lively enough thanks to great photographs and various well placed visual elements, and the performance of the site is great. Behind the scenes features include the use of AIOM+ and the Image Marker fieldtype.
For more details about this site be sure to check out the portfolio page at SuperTINY agency's website. Our congratulations for a great site to both Alfândega do Porto Congress Centre and the folks at SuperTINY!
Stay tuned for our next issue
That's it for the 184th issue of ProcessWire Weekly. We'll be back with more news, updates, and content Saturday, 2nd of December. As always, ProcessWire newsletter subscribers will get our updates a few days later.
Thanks for staying with us, once again. Hope you've had a great and productive week, and don't forget to check out the ProcessWire forums for more interesting topics. Until next week, happy hacking with ProcessWire!