In the 190th issue of ProcessWire Weekly we'll take a look at what happened in 2017 and lay out some future plans. We're also going to cover the latest core updates and choose the last site of the week for the year, so read on!
Hello there and welcome to our 190th and last issue of ProcessWire Weekly for the year 2017. Since it is the end of the year, this time we'd like to wrap some things up, and also focus a bit on our future plans.
In other news we'll also cover the latest core development news and introduce a new site of the week – hope you folks enjoy our content, and Happy New Year to all of you. Stay safe, and see you again next year!
As always, a big thank you to all of you for being here with us, and please don't hesitate to drop us a note if there's anything in your mind that you'd like to share. Your feedback helps us focus on the things that you folks want to hear more about.
Latest core updates: ProcessWire 3.0.87
This week we have a brand new development version of ProcessWire, 3.0.87, available. This version fixes a few minor bugs, but also adds a couple of really neat new features to the core package. From the latest post at the processwire.com blog you'll find more details about the weekly updates, but here's a brief summary:
Drag-and-drop and copy-paste image uploads for CKEditor
Our built-in CKEditor inputfield now includes CKEditor 4.8.0, and with this upgrade we get drag-and-drop and copy-paste support for image uploads. By streamlining the image embedding process, this feature makes working with a rich text editor a very intuitive experience.
Configurable field/template context settings for advanced mode
When using ProcessWire in the advanced mode, field editor has a new tab called "overrides", which allows you to decide which properties to make customizable on a template by template basis. Keep in mind that this feature is currently limited to advanced mode only partly because it still needs more testing, though.
Here's a little screencast that Ryan prepared for showcasing the drag-and-drop image upload feature:
For more details about these weekly additions, check out Ryan's latest blog post, which includes a list of potential future additions, detailed instructions on how to set up and start using both features. Thanks!
Some highlights from 2017 and a few things to expect from 2018
In the 138th issue of ProcessWire Weekly at the end of 2016 we covered some of the highlights for that year, and laid out our plans for 2017. Now, here are some highlights of what we actually achieved during 2017 – and some future plans as well.
What happened in 2017?
At the end of 2016 the latest version of ProcessWire was 3.0.47. Currently we're at version 3.0.87. In other words there have been a total of 40 new versions, each of which has fixed issues, added new features – or done both at the same time.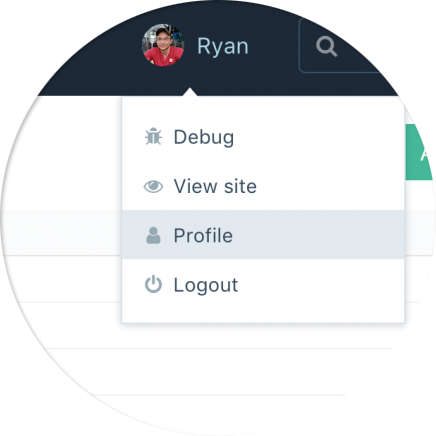 In terms of brand new features and other notable achievements this year, we ...
made major upgrades to multiple fields, including Repeaters, images and file fields, and our built-in CKEditor rich text editor,
introduced the JavaScript based front-end image resizing feature for our image fields,
introduced a whole new output strategy known as Markup Regions,
released a complete rebuild of our admin theme based on the Uikit front-end framework – Admin Theme Uikit – and new Uikit based regular/blog site profile,
moved processwire.com and related sites to a group of AWS powered servers with all the related benefits of a fully cloud-based infrastructure,
bundled a built-in page import/export feature in the core,
added new multi-language fields, new Fieldset fields, and much, much more!
All in all 2017 was a great year for ProcessWire, and it is now a better product in many ways: it looks better, performs better, is more secure, and provides numerous features that simply weren't there last year. Perhaps the most visible change in 2017, though, is the brand new Admin Theme – a major upgrade to our existing Admin GUI.
There were also whole new community efforts this year, and one we'd like to give extra credit here is pwtuts.com, a beginners guide to using ProcessWire CMS. It has been a real pleasure to follow the stream of new tutorials on this site, and for that we have Sam Carrey of Woodenfox design to thank for. Keep up the great job!
What to expect from 2018?
Regarding our future plans you should definitely check out our official roadmap. As of this writing the roadmap isn't yet updated for 2018, but we'll get there. That being said, one of the first things to expect from 2018 is still ProcessWire 3.1, likely to be released very soon. We'll keep you posted as soon as we have more details.
The ProcessWire Weekly website is also going to go through a major update during the first quarter of 2018. The intention is to make it a better and easier to consume source for regular ProcessWire updates, and also to give more visibility to all the awesome community projects. More details about this will follow in our future issues.
Now, if you want to stay on top of ProcessWire news at all times, be sure to keep tabs on the processwire.com blog, where either Ryan or one of our guest authors make an appearance on Saturdays. Other ways to stay in touch include subscribing to our newsletter, following processwire at Twitter, and joining our Facebook group.
Big thanks for sticking around, making ProcessWire a great product, and our community a great way to get answers, receive feedback, and also to hang around for off-topic chat every now and then. Let's make 2018 another great year – all together!
Site of the week: Magenta Textile Printing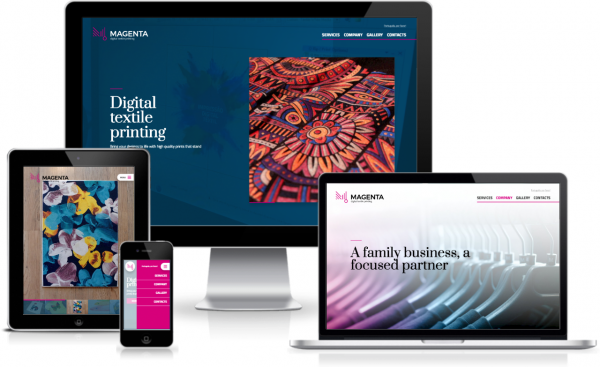 Our final site of the week for the year 2017 belongs to a company called Magenta Textile Printing – a Portuguese family business providing digital printing over fabric or direct-to-garment services for their clients.
The responsive, multi-lingual website of Magenta Textile Printing was built and designed by SuperTINY agency, and they have a rather detailed case study of the project in their portfolio. From our point of view the design of the site is simply gorgeous, and the site is quite easy to use on both mobile and desktop devices.
One of the highlights of the site is definitely the wholly custom-built gallery, which not just looks great, but also feels great in both touch-enabled and mouse-driven devices. The case study found from SuperTINY agency's site also explains how the pages on the site were made customizable by choosing an approach based on content blocks.
Regarding what's going on behind the scenes, Helder Cervantes of SuperTINY has some additional details in a showcase forum post at the ProcessWire support forum. The top highlights from a technical point of view are the content blocks built using Repeaters, and various third party modules, such as AIOM+, Markup SEO, and Markup Sitemap.
Big thanks to SuperTINY, and Helder in particular, for sharing this site with us – and congratulations to the client, Magenta Textile Printing, as well. Fantastic work as always!
Stay tuned for our next issue
That's it for the 190th issue of ProcessWire Weekly. We'll be back with more news, updates, and content Saturday, 6th of January. As always, ProcessWire newsletter subscribers will get our updates a few days later.
Thanks for staying with us, once again. Hope you've had a great and productive week, and don't forget to check out the ProcessWire forums for more interesting topics. Until next week, happy hacking with ProcessWire!