Latest ProcessWire news and updates; new modules, latest resources, core updates and more. Read on!
Let's get the big news out first: as stated by Ryan in the latest blog post at processwire.com, ProcessWire 2.5 is now officially released. A press release introducing 2.5 is on its way, but in the meantime we'd like to send another "thank you" for all the people making 2.5 possible!
Biggest thanks for this huge milestone goes, of course, to Ryan, but all the people contributing via the forum, GitHub or any other medium deserve some serious applause. We've seen a lot of contributions lately, which is definitely a good thing for ProcessWire as a project.
Thank you, everyone, for making this happen!
Latest core updates
The official release version 2.5.2 adds one new site profile and fixes some minor bugs. If you're using 2.5 on your sites, updating to 2.5.2 is recommended, but by no means urgent. There have been some small visual glitches and other minor issues with 2.5 branch, that's just about it.
"Beginners edition" of the default site profile is the only real addition introduced by 2.5.2. The default site profile included in 2.5 is a bit more advanced than the old default (now known as "classic") we used to ship and this new version was added to better accommodate folks just getting started with ProcessWire. Read more.
New additions in current dev branch (2.5.3)
With 2.5.2 already merged to master branch, dev branch is again the home for new, somewhat experimental features. First additions are as follows:
Recent pages
Recent pages adds a new menu item to Admin, one that gives you quick access to pages added/created lately. Read more.

wireRenderFile() and wireIncludeFile()
wireRenderFile() renders given file and returns its output, giving the file access to all ProcessWire's API variables (and any additional variables of your choice). wireIncludeFile() does, for the most parts, essentially the same thing, but directly includes the file instead of returning the output. Read more.
From ProcessWire 2.4 to 2.5: what's new?
We've been covering new additions to the dev branch, current 2.5, since the very first issue of ProcessWire Weekly. With 2.5 on its way for the better part of the year it's most likely safe to say that most of us have already lost track of all the awesome features added so far.
For those of us who would like to see a list of all the changes, Ryan has kindly prepared a comprehensive ProcessWire 2.5 Changelog.
The changelog contains all the additions and changes from 2.4 to 2.5 separated into various categories. The list is way too long for us to even begin to cover here, so please visit the Changelog page for all the juicy details!
Two new modules aim to help new developers and users learn ProcessWire
Last week we mentioned a hot topic from the support forum – one about making ProcessWire more user-friendly. Among the good things that have come out of that discussion are two new "learning helper" modules: GetStarted by Nico Knoll and FirstSteps by blad.
GetStarted adds info boxes to ProcessWire's Admin. These info boxes are filled with details, tips and links to external learning material related to the concepts you see on that particular page – bringing documentation right where it's needed.
FirstSteps takes a slightly different approach to providing somewhat similar features: by utilizing Intro.js it walks you through individual features visible on that particular page. Take a look at the introduction video to see this behaviour in action.
GetStarted is slightly more geared towards new developers, while FirstSteps could become an invaluable aid for easing content editors and "non-techies" into ProcessWire. In any case, we're happy to have both modules around and look forward to seeing what they'll become.
Our thanks goes to Nico and blad – keep up the good work guys!
Page Rename Options lets you control how page titles and URLs interact
In ProcessWire page's name defines its URL. When new page is added, its name (and URL) usually match the title. This is logical and makes sense to most users. What isn't always so obvious is that editing the title later won't affect the name or URL of the page.
The reason for this behaviour is that URLs should never be "accidentally" changed – or, according to some, they should never be changed, period. While this is the correct behaviour most of the time, sometimes it can be inconvenient.
Page Rename Options, a new module by Adrian, allows you to alter that behaviour by tying page titles with URLs in a new way; when title changes, the name of the page (and thus its URL) changes simultaneously. There are some additional features there too, so please check out the module page for details.
Note: if you end up using this module, consider installing Page Path History core module too. This way you won't end up broken links to your site – or, rather, users visiting broken URLs will be automatically redirected to current URL. This is very important for both usability and SEO reasons!
Site of the week: aureliusinvest.com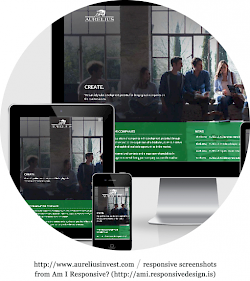 This time our site of the week belongs to German investment company AURELIUS. Designed and built by Marc Hinse, this site was introduced via the ProcessWire forum just a few days ago.
The site itself is beautiful, modern, responsive and – most importantly – a pleasure to use and read. In short it's a real beauty even among many wonderful sites built with ProcessWire. If you've got comments on this one, please post them to this forum thread.
Just for the record, this is the second time our site of the week comes from Marc; previous time was with the Via Medici / Innovation Day 2014 site combination we briefly covered back in June. What can we say – his work is amazing!
Stay tuned for our next issue
That's it for the 20th issue of ProcessWire Weekly. Thanks for reading and hope to see you here again next week. Our next issue will be out 4th of October and the newsletter a few days later.
In the meantime, don't forget to visit the support forum and follow @processwire for real-time updates. There's also a Facebook group under the name of "ProcessWire CMF/CMS" – you're more than welcome to join us there.
Until next time, happy hacking with ProcessWire!