The 203rd issue of ProcessWire Weekly brings in all the latest news from the ProcessWire community. Modules, core updates, sites, and more. Read on!
Welcome to the 203rd issue of ProcessWire Weekly! This time we've got some news from Ryan regarding this week's core updates, and some insight into the kind of updates we can expect in the next couple of weeks or so.
In other news we've also got a couple of new site profiles to introduce, and a fresh out of the press collection of recent ProcessWire related highlights in the form of a couple of articles, a tutorial released as a forum post, and a YouTube video showcasing a neat, albeit somewhat experimental, CSS grid builder concept.
As always, a big thank you to all of you for being here with us, and please don't hesitate to drop us a note if there's anything in your mind that you'd like to share. Your feedback helps us focus on the things that you folks want to hear more about.
Latest core updates: ProcessWire 3.0.97
In the processwire.com blog this week Ryan mainly talks about ProcessWire 3.0.97, a new version available via the development branch. He's also got some news regarding our short term development roadmap, a new processwire.com, and the ProCache module.
ProcessWire 3.0.97 is a bug fix release
This week's release is essentially a bug fix release, and mainly focuses on minor stuff that has popped up since our latest master version, 3.0.96, went live. The important thing is that if you're already running the current master release without issues, there's no reason to panic: just keep using it, and you'll be fine.
Having just released a new master, we're currently in an upkeep phase, and should have another new master version available as soon as next week. All the fixes from this week will obviously be included in that, as well as anything that gets fixed in the next week or so. Anyway, we'll have more news about that by next week, so stay tuned for that.
ProCache, new processwire.com, and more
In other news Ryan is working on a new version of the popular ProCache module, and more specifically a feature for it called buster – as in cache buster, that is. The new ProCache version (3.1.8) should be available as soon as next week, and we're quite eager to get our hands on it as well.
Something that we've been waiting to get our hands on for a while already is an update to the processwire.com site. The current site has served us well, but it's starting to get a bit outdated, and thus the current plan is to take a little break from core development in a few weeks and focus our efforts on giving it a fresh new look.
If you have any questions or would like to hear more about what's coming in the next few weeks, be sure to check out Ryan's weekly update on the processwire.com blog. Thanks!
New blog site profiles for ProcessWire: Striped, Strongly Typed, and Editorial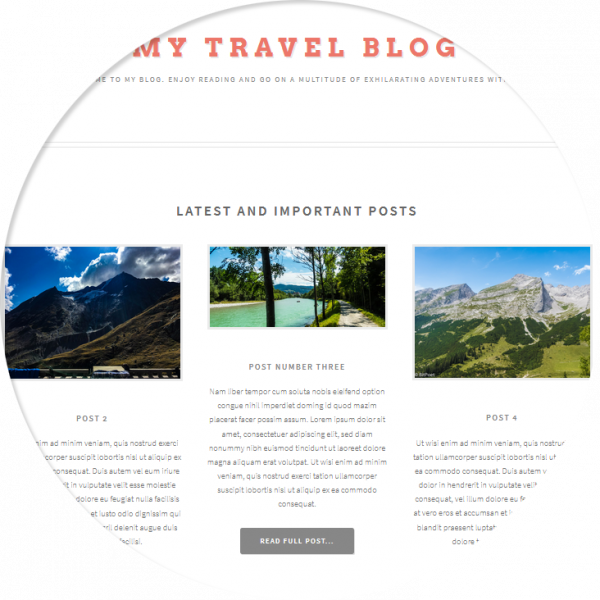 We've seen some comments recently about how there are not that many ProcessWire site profiles available right out of the box, so we're thrilled to introduce you to three new ones this week. All of the three were developed by BitPoet and are based on templates from html5up.net:
Striped is a full featured blog profile, with the blog feature itself based on Kongondo's Blog module. This site profile is responsive, multi-language ready, and includes a contact form based on the Simple Contact Form module from Bea, and an XML sitemap based on the XML Sitemap module from Pete. Live preview.
Strongly Typed is another full featured blog profile, with similar list of features as the Striped site profile – the main difference being the design itself. Live preview.
Editorial is the last of the triplet, and includes features similar to the first two. This profile also includes the Font Icon Picker module, selectable widgets (recent posts, recent comments, and a calendar widget), and a slide-in sidebar. Live preview.
As of this writing the Striped and Strongly Typed profiles are already available via our modules directory, and you can also download or clone the source code for any of the three directly from the respective repositories in GitHub: Striped, Strongly Typed, and Editorial.
For more details or additional instructions, check out the respective repositories or visit the dedicated support forum threads. Big thanks to BitPoet for your work on these site profiles – this is definitely one area where we could have more options available, and your work here is a major step towards that goal!
Weekly forum highlights, tutorials, and other online resources
It's been a while since we last included a list of highlights, and we felt that it was, quite frankly, long overdue. Anyway, here are some of our highlights from the past few weeks. As always, please let us know if we've missed something important, and we'd be happy to include it in one of our future issues.
First of all, Jonathan Lahijani recently announced a ProcessWire CSS Grid builder prototype he's been working on. The prototype, also showcased in this YouTube video by Jonathan, is based on RepeaterMatrix fieldtype and some cutting-edge browser-side features – and although it's still a work in progress and mainly intended as a technology demo, there's plenty of potential here.
Another techy highlight for this week is this short but sweet article on spinning up a quick ProcessWire installation using Docker Compose from David Kissinger. Even if you're not familiar with Docker Compose, you should definitely check this article out. Consider it an introduction to Docker Compose, if you will.
In addition to his Docker related article, David also released another article, in which he discusses his recent dive into ProcessWire. This article is particularly interesting because the author clearly has a solid understanding of WordPress, and also the ability to clearly articulate the main differences.
And, finally, Sephiroth has posted a small Twig templating tutorial, in which the focus is mainly on what Twig is and how it works, yet the tutorial also provides instructions on getting started with Twig templates in ProcessWire. Definitely a good read, whether or not you're a fan of templating engines.
If you're interested in ProcessWire news, discussions, and updates, there's always something going on at the support forum. Since we're only able to include a tiny selection of all that in our weekly updates, head down to the forum for more.
Site of the week: InovTex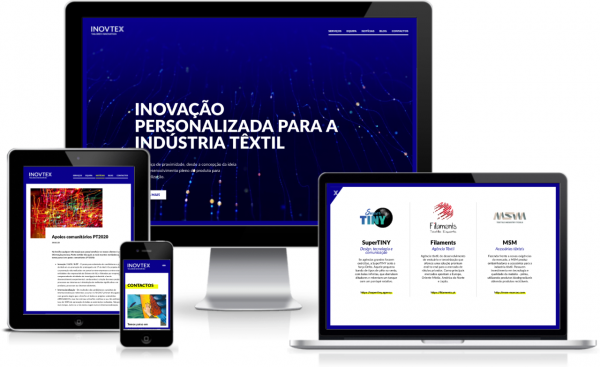 Our latest site of the week belongs to a Portuguese consulting company called InovTex. InovTex is an R&D and marketing company providing various innovation and business development support for textile industry, with services ranging all the way from planning and execution to long-term growth management.
The newly released ProcessWire powered website of InovTex was designed and built by SuperTINY and brought to our attention just this week via this forum post from Helder Cervantes. Consistent with the usual, highly interactive development style of SuperTINY, the InovTex website is an interesting mixture of animation, surprising – yet functional – layouts, beautiful graphics, and top-notch performance. There's plenty of great content here too, although we should probably mention that it's all in Portuguese.
Part of the performance of this site can no doubt be credited to the wonderful AIOM+ module, which takes care of minifying and combining of JS and CSS assets and markup. The front-end of the site, as far as we can tell, is not based on any front-end framework, but rather a hand-built combination of current, yet already well supported, front-end technologies – such as flexbox and CSS animation. And, finally, all connections to the site are properly protected with a free Let's Encrypt SSL certificate.
Thanks to the folks at SuperTINY for sharing this website with us, and congratulations to InovTex for your newly released website. It's looking really sharp!
Stay tuned for our next issue
That's it for the 203rd issue of ProcessWire Weekly. We'll be back with more news, updates, and content Saturday, 7th of April. As always, ProcessWire newsletter subscribers will get our updates a few days later.
Thanks for staying with us, once again. Hope you've had a great and productive week, and don't forget to check out the ProcessWire forums for more interesting topics. Until next week, happy hacking with ProcessWire!