The 205th issue of ProcessWire Weekly brings in all the latest news from the ProcessWire community. Modules, core updates, sites, and more. Read on!
Welcome to the 205th issue of ProcessWire Weekly! For this issue we've got two brand new third party modules, a brief core and markup regions related update from Ryan, and of course a really interesting new site of the week.
As always, a big thank you to all of you for being here with us, and please don't hesitate to drop us a note if there's anything in your mind that you'd like to share. Your feedback helps us focus on the things that you folks want to hear more about.
Latest core development news: a brief status update from Ryan
Instead of a full-blown blog post, this week we have a brief Friday update from Ryan on the support forum. To summarise, there have indeed been a few minor core updates to the core this week, but not enough to justify a whole new master release. Thus, we're pushing our next master version, ProcessWire 3.0.99, forward to next week.
In his update Ryan talks about some of his own client work, and also mentions that he's now using the markup regions feature quite extensively. If you have experience with this feature as well, we'd be really happy to hear how it's been working – or not working for that matter – for you.
Got any highlights, tips and tricks, or perhaps pitfalls to share? Feel free to visit the Friday update forum thread and let us hear about your markup regions experiences!
And now, moving on to our other updates this week ...
New module: Subscribe to MailChimp
Subscribe to MailChimp is a brand new module created by Daniel Stieber. As the name suggests, Subscribe to MailChimp is a tool for easily subscribing users to a MailChimp list. The module does it's magic behind the scenes via the MailChimp API, and mainly for privacy reasons doesn't store any user data on the local site or server.
The main features of the module include ...
Subscribing users to either a predefined default list in MailChimp, or to a specific list based on your own settings, the form used, or any other condition.
During the subscription process you can optionally provide MailChimp with any additional details, such as the first and last names of the subscribing user.
Since this module doesn't provide you with a pre-generated subscription form, you can build your own forms manually, using ProcessWire's inputfields, etc.
It's worth noting that this module doesn't include input validation, so you should use your own validation method. The author of this module recommends Valitron, but you can use any solution that suits you the best.
Thanks to Daniel for sharing his work with us. Subscribe to MailChimp is a really useful tool, and should provide enough flexibility to solve even the most advanced newsletter subscription needs!
New module: Files Rename Replace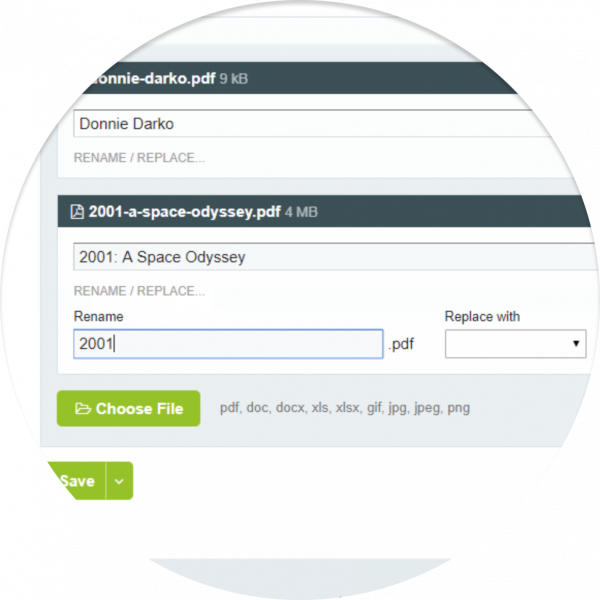 Our second module for this issue is called Files Rename Replace. This module, created by Robin Sallis, adds two new options to file fields in the Admin: you can easily rename any uploaded file, or you can replace a file with another file in that field.
The renaming a file feature is implemented in the core for image fields, but this module extends it to file fields as well, even though the UI is (at least for the time being) quite different. The replace part is a whole new feature, but feels quite intuitive already.
For more details about this module – including a GIF animation that really helps explain what the module does and how it does it – please check out the Files Rename Replace showcase forum thread.
Once again big thanks to Robin for sharing his work with us. Very much appreciated!
Site of the week: Jan Ploch – Büro für Grafikdesign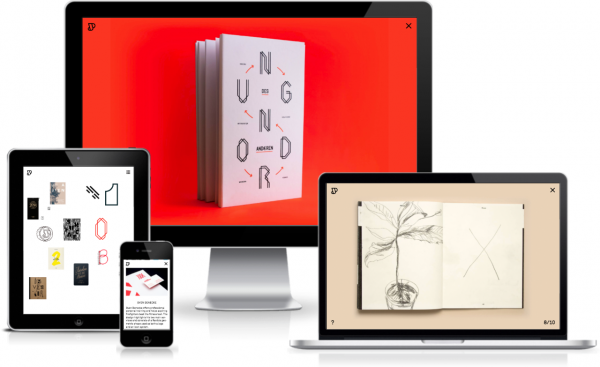 Our latest site of the week is the portfolio of Jan Ploch – a graphic designer based in Hamburg, Germany. He works across digital and analog media, creating websites, books, typefaces, illustrations, branding, and more.
Jan's website, also introduced in a recent showcase forum post, is by far one of the most curious ones we've picked as a site of the week so far: it's really minimalistic, strongly art-driven, and all in all feels more like a modern art exhibition than a typical website. While there's not much here in terms of UI or text content, we felt that this site more than serves its purpose – which would be introducing Jan's beautiful artwork to the visitor.
The site is largely JavaScript driven, and relies on libraries such as jQuery, fullPage, and jQuery Reel to create some really neat effects. We particularly liked the horizontal scroll feature, which you can see in action on the surface showcase page. Behind the scenes the site is also running some familiar modules, such as AIOM+ and MarkupSrcSet.
Big thanks to Jan for sharing his work with us – your portfolio is really amazing, and we're happy to have it featured as our latest site of the week. Stunning work!
Stay tuned for our next issue
That's it for the 205th issue of ProcessWire Weekly. We'll be back with more news, updates, and content Saturday, 21st of April. As always, ProcessWire newsletter subscribers will get our updates a few days later.
Thanks for staying with us, once again. Hope you've had a great and productive week, and don't forget to check out the ProcessWire forums for more interesting topics. Until next week, happy hacking with ProcessWire!