The 209th issue of ProcessWire Weekly brings in all the latest news from the ProcessWire community. Modules, core updates, sites, and more. Read on!
Welcome to the 209th issue of ProcessWire Weekly! This week's issue is a bit shorter than our usual issues, but we do have our usual core update news, a highlights section, and a new pick for the site of the week. We hope that you enjoy the content we have here, and have a great weekend.
As always, a big thank you to all of you for being here with us, and please don't hesitate to drop us a note if there's anything in your mind that you'd like to share. Your feedback helps us focus on the things that you folks want to hear more about.
Latest core updates: ProcessWire 3.0.102
The latest development version of ProcessWire is 3.0.102, and according to Ryan it has received more than a dozen commits and pull requests since last week's release 3.0.101. Although we don't have a full-blown blog post from Ryan for this week, the forum post linked above is definitely worth checking out.
One thing that Ryan specifically highlights in his post is the copy-paste (and drag'n'drop) image upload support that was added in ProcessWire 3.0.87. That's a good highlight, since some of these features tend to go unnoticed – or you just forget about them right away since you don't have a use case at hand.
Anyway, be sure to check out Ryan's post about ProcessWire 3.0.102 at the support forum. Thanks!
Weekly forum highlights, tutorials, and other online resources
Here's a list of support forum highlights and other useful and/or interesting resources. As always, please let us know if there's anything important we've missed, so that we can include it in one of our future issues!
If you're interested in ProcessWire news, discussions, and updates, there's always something going on at the support forum. Since we're only able to include a tiny selection of all that in our weekly updates, head down to the forum for more.
Site of the week: Marion Schranner Fotografie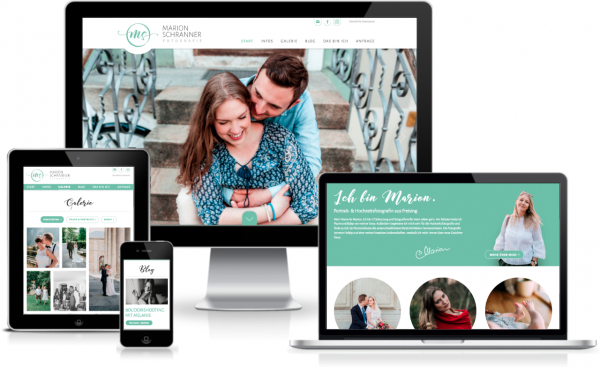 After some less traditional (in the lack of better word) site of the week picks during the past few weeks, our latest site of the week feels a little more down to earth – although that's by no means a bad thing, quite the opposite. The site in question is the beautifully designed portfolio of Wedding Photographer Marion Schranner, developed by Jakob Härter.
There's plenty of content on this site: in addition to the home page it includes a couple of regular info pages, a quite stunning – yet usable – gallery separated into a couple of different categories, a blog, and of course an all-important contact form. Some behind-the-scenes highlights include the use of ProFields, FormBuilder, and the recently released focus point cropping feature. The front-end, on the other hand, is based on CSS grid, and was developed with a progressive enhancement approach.
Big thanks to Jakob Härter for sharing this project with us, and our congratulations the owner of the site, photographer Marion Schranner, for a really great new webite!
Stay tuned for our next issue
That's it for the 209th issue of ProcessWire Weekly. We'll be back with more news, updates, and content Saturday, 19th of May. As always, ProcessWire newsletter subscribers will get our updates a few days later.
Thanks for staying with us, once again. Hope you've had a great and productive week, and don't forget to check out the ProcessWire forums for more interesting topics. Until next week, happy hacking with ProcessWire!