The 217th issue of ProcessWire Weekly introduces the new RockGrid module from Bernhard Baumrock, upcoming Designme module from Joshua Gatcke and Eduardo San Miguel Garcia – and more. Read on!
Welcome to the 217th issue of ProcessWire Weekly! In this issue we're going to cover the latest ProcessWire core version, check out a brand new third party module from Bernhard Baumrock, and take an early sneak peek into a very promising new template design tool from Joshua Gatcke. Our latest pick for the site of the week title, on the other hand, belongs to German communications agency Vorreither.
As always, a big thank you to all of you for being here with us, and please don't hesitate to drop us a note if there's anything in your mind that you'd like to share. Your feedback helps us focus on the things that you folks want to hear more about.
Latest core updates: ProcessWire 3.0.108 introduces a reimagined Admin GUI live search feature
Although there's no new core release this week, Ryan has posted a status update to the processwire.com blog regarding an update that should make it to the core by next week: ProcessWire 3.0.108. This version is going to include a major upgrade to the Admin GUI live search feature:
Any core or third party module can now make its items searchable via the live search feature.
Results are grouped by content type, and you can limit your search to a specific content type.
When searching for pages, you can limit returned search results only to a specific template: blog-post=ProCache.
Both pages and other content types – such as comments or FormBuilder forms – support a property option: pages.body=ProcessWire, comments.cite=Adrian, etc.
Live search defaults to the %= operator, but you can specify any other operator as well. Note that since = defaults to %=, you can use == for a literal =.
The live search feature also includes new configuration options, provides a "view all" link for a full, paginated list of results, and more. For more details regarding this update, don't forget to check out Ryan's latest post at the processwire.com blog!
New module: RockGrid by Bernhard Baumrock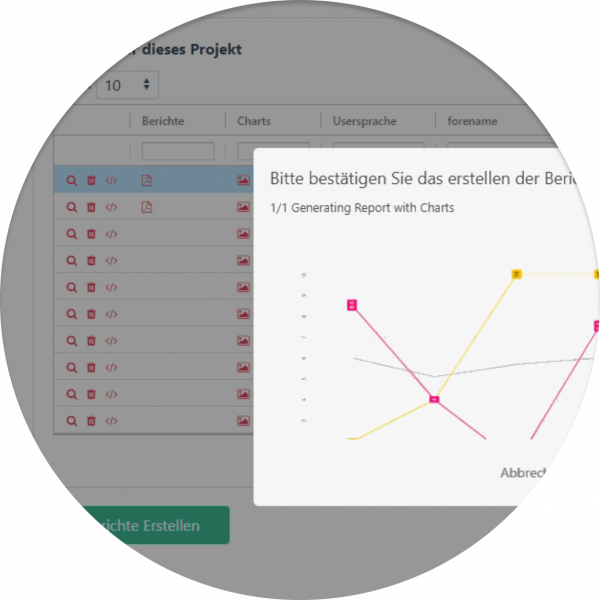 The latest and greatest third party module to hit our radar is called RockGrid, the successor to the RockDataTables module we've mentioned a few times earlier. In the words of the creator of the module, Bernhard Baumrock, RockGrid is a "powerful, performant and beautiful data listing tool".
RockGrid is a tool for both backend and front-end capable of fetching – thanks to the RockFinder module released a while ago – and displaying massive amounts of data, 100k+ rows at a time if need be. The display part is based on a tool called agGrid and supports instant filtering, searching, and sorting. RockGrid is also extendable, and already includes plugins for CSV exporting, live reloading, batch processing, and more.
For a better impression of what you can do with RockGrid and what you can achieve using it, we'd suggest checking out the dedicated support forum thread, where Bernhard has provided more in-depth introductions, complete with animated GIF's showcasing the module in action. If you'd like to give this module a try, you can grab it from GitLab, but be sure to check the installation instructions as well.
Considering the amount of work already put into developing this module and that many use cases for it will likely require some customization and a solid understanding of both RockGrid and the agGrid framework, Bernhard has opted for a support model where he provides free support via the support forum for general purpose questions, but also offers more in-depth consulting based on a hourly rate.
Big thanks to Bernhard for sharing this project with us – this module is a real game changer for projects that require handling of very large amounts of data!
Module preview: Designme by Joshua and Eduardo
Designme is a new and really promising module currently under development by Joshua Gatcke and Eduardo San Miguel Garcia. In the forum post introducing the module it is described as a tool for visually designing the layout of edit screens, although in this case it's probably best to refer to the screencast video to give you a better idea of what that means in practice:
Again, this module is still under development, and according to Joshua it's currently in a very rough and unpolished shape. That being said, the screencast already looks really neat, and we're eagerly waiting to get our hands on the finished product.
Big thanks to Joshua and Eduardo for working on this project – and for our readers: we'll keep you folks posted as soon as we hear more news about this particular module!
Site of the week: Vorreither – Kommunikationsagentur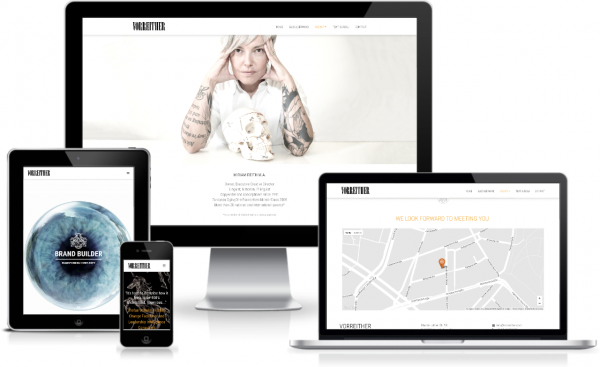 Our latest site of the week belongs to Vorreither, a communications agency based in the city of Frankfurt am Main, Germany. The company provides a really wide range of services, ranging all the way from branding, copywriting, and creative concept development to web design and development, print design, and even film and motion graphic work.
The website of Vorreither was conceived as a co-project of Vorreither and developer Andreas Tofahrn. It includes a really beautiful, well laid out, responsive design with some pretty creative use of animation and other effects. There's also plenty of quality content, and although a large portion of the website is essentially built into a one pager, there's also an entire section of the site dedicated just for customer reviews.
Behind the scenes the commercial ProCache module is utilized to make the site extra fast, and the front-end layout could be based on the Bootstrap front-end framework – although we're not entirely sure about that. Anyway, some of the other front-end tools used here include Waypoints, jQuery Parallax, and FlexSlider, and as icing on the cake the entire site is protected with an SSL certificate from Let's Encrypt.
Our congratulations to all involved parties, and big thanks for sharing this splendid project with us. Great work altogether!
By the way, here's a bit of completely off topic piece of information that some ProcessWire users might still find interesting: the city of Frankfurt, in which Vorreither is based, is coincidentally also known for hosting some of the tallest skyscrapers in Europe. Too bad our demo site is only focused on the skyscrapers based in the U.S. ;-)
Stay tuned for our next issue
That's it for the 217th issue of ProcessWire Weekly. We'll be back with more news, updates, and content Saturday, 14th of July. As always, ProcessWire newsletter subscribers will get our updates a few days later.
Thanks for staying with us, once again. Hope you've had a great and productive week, and don't forget to check out the ProcessWire forums for more interesting topics. Until next week, happy hacking with ProcessWire!