In the 231st issue of ProcessWire Weekly we'll talk a bit about the rebuild process of the processwire.com websites, introduce a new module from Bernhard Baumrock, and check out the ProcessWire powered Finnish marketing website of the global sportswear brand Umbro.
Welcome to the 231st issue of ProcessWire Weekly! In this issue we're going to walk you through the current status of the processwire.com rebuild project, which Ryan has only just announced in his latest weekly blog post. We've also got a brand new module from Bernhard Baumrock: MathParser, the tool that makes your old calculator obsolete.
Finally we're going to take a closer look at the Finnish marketing website of the global sportswear and football equipment ccompany Umbro. This site was created by Creative Preludi – a modern Finnish marketing agency with a long relationship with ProcessWire.
Thanks to all of our readers for being here with us again, and as always, any feedback is most welcome – please don't hesitate to drop us a line if there's anything in your mind you'd like to share with us. Enjoy our latest issue and have a great weekend!
Rebuilding the processwire.com website
In this week's blog post Ryan turns his focus on the processwire.com website – or a group of sites, really, since the modules directory, developer directory, and a few other subsections are actually separate websites.
It's been a few years since processwire.com last saw a major refresh, and it has remained pretty much untouched since then. While I still wouldn't go as far as calling it outdated, one could argue that it is a bit old-fashioned by now, and it's definitely a good time to give it a new look and feel.
Ryan is just getting started with the whole project, but here's what we know so far:
A lot of the structure is likely going to change, and so will the design: the latter is still very much a work in progress, and currently there are no screenshots or wireframes available. In his post Ryan mentions that he'd like to get input from the designers in our community, and I've no doubt that there will be interested parties in this regard.
The new website is going to utilize markup regions as its template file strategy, and Uikit 3 as its front-end framework. The end result will likely be shared as a public site profile, though obviously with only a small subset of the entire site's content.
ProcessWire's multi-language capabilities are going to be enabled at the new version of processwire.com, and thus we'll be able to see content translated to multiple languages eventually. This will also help us get rid of separate, language specific websites.
After the main website has been rebuilt and turned into a reusable site profile, this will be used to refresh the subsites, such as the module and developer directories, as well. According to Ryan these likely won't be going through as big of a refresh as the main site, but what that actually means remains to be seen.
Behind the scenes the new website gets a fresh start: it'll be a whole new instance and website, with data from current website migrated using ProcessWire's built-in migration tools to a brand new database using InnoDB and UTF8MB4 instead of MyISAM and UTF8.
One more thing to note is that this really is just the beginning of the process. Step one, so to speak. While we're still far from showing you folks anything tangible, we will do our best to keep you posted as the rebuild process moves forward.
For more details on the processwire.com rebuild project and Ryan's thoughts on the whole process, check out the latest post at the processwire.com blog. Thanks!
New module from Bernhard Baumrock: MathParser performs calculations directly within numeric fieldtypes
The latest release from Bernhard Baumrock is a module called MathParser. What this module does is that it adds the ability to perform calculations and conversions simply by typing them into a field for which you have enabled MathParser for. As Bernhard explains it, this is a perfect tool for anyone too lazy to whip out the calculator before typing in a value.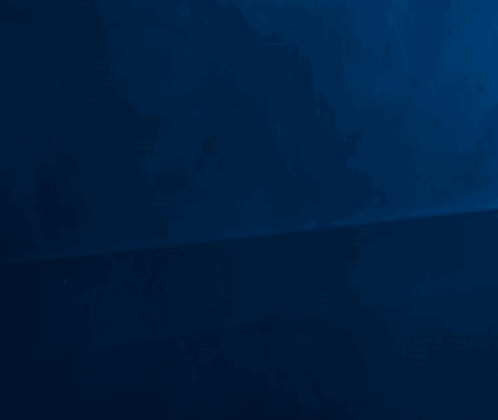 Thanks to the underlying mathjs JavaScript library this module supports calculations both simple and complex, such as 336/8 or sin(45 deg) ^ 2. You can also easily convert values from one unit to another, such as 12.7 cm to inch or 518 lbs to kg.
Thanks to Bernhard for sharing this module with us – it's definitely a handy tool to have around, and I'm really looking forward to giving it a try in some real world projects!
Site of the week: the Finnish marketing website of Umbro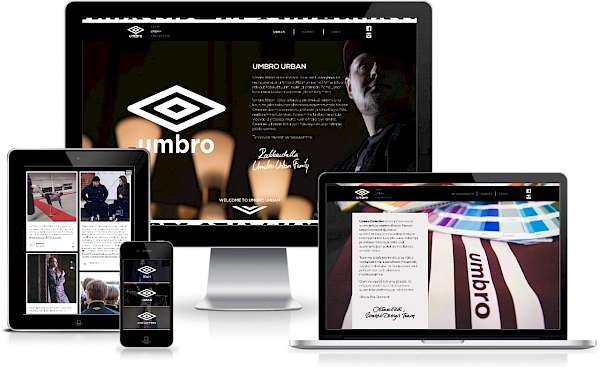 Our latest site of the week is the Finnish marketing website of the English sportswear and football equipment supplier Umbro. Since its founding in 1924 Umbro has grown to a major global brand with nearly a hundred years of history, known in particular by football fans all over the globe.
This localized marketing website was developed by Creative Preludi, a modern Finnish marketing agency with a lot of experience of both working with and promoting ProcessWire. According to the umbro.fi case story (available in Finnish only) this website was built based on the global Umbro website, but instead of the WordPress setup of the global site, this version is proudly powered by ProcessWire.
The site is split into three separate sections with their individual designs and content types. Overall design might be best summed up as refreshing, with quite a few different layout options, typographic choices, and filler elements here and there. Although this isn't a massive site by any means, the content it has is showcased in an interesting way, which alone makes it really stand out.
The visible part of this responsive website is powered by the Foundation front-end framework, self-declared as "the most advanced responsive front-end framework in the world." Apart from that, the social stream – or wall – displayed on the Urban section of the site is powered by the Flockler platform, and the one and only forward-facing third party module we were able to spot here is EmailObfuscation.
Big thanks to the folks at Creative Preludi for sharing this site with us and both trusting and supporting ProcessWire – keep doing what you're doing!
Stay tuned for our next issue
That's it for the 231st issue of ProcessWire Weekly. We'll be back with more news, updates, and content Saturday, 20th of October. As always, ProcessWire newsletter subscribers will get our updates a few days later.
Thanks for staying with us, once again. Hope you've had a great and productive week, and don't forget to check out the ProcessWire forums for more interesting topics. Until next week, happy hacking with ProcessWire!