For the 294th issue of ProcessWire Weekly – and our last issue for 2019 – we'll dig into Ryan's latest blog post, release the results of the #processwireworks poll series, and introduce the site of EV startup Sono Motors. Read on!
Welcome to 294th issue of ProcessWire Weekly, and the last weekly issue for 2019. This week we're going to kick things off by checking out Ryan's latest blog post, in which he focuses on new modules, file validation, and a couple of really great websites powered by ProcessWire.
Our latest site of the week belongs to a company called Sono Motors, a German electronic vehicle startup with a very interesting new product on the works. As it happens, they are currently also working on a crowdfunding campaign that might decide the fate of the entire company – more about that in just a bit.
As promised earlier, for our last issue for this year we've gathered the data from the #processwireworks poll series, and compiled it for you into a hopefully easy to digest package. With that, we wish you all a happy New Year – 2019 has been a thrill, and we hope to see you folks again in 2020!
Thanks to all of our readers for being here with us again, and as always, any feedback is most welcome – please don't hesitate to drop us a line if there's anything in your mind you'd like to share with us. Enjoy our latest issue and have a great weekend!
In the processwire.com blog: new modules, file validation, and great websites
In the latest post at the processwire.com blog Ryan covers a couple of newly released modules, LoginRegisterPro and FileValidatorImage, and talks a bit about the future of FileValidator modules in general. The post also highlights a couple of ProcessWire powered sites – one dedicated to composer Aaron Copland, and another belonging to the electric car company Sono Motors.
LoginRegisterPro is now available in the ProcessWire store
We've talked quite a bit about this module in our earlier issues, so we won't go into too much detail here – you can find a proper introduction and feature list from the info page for LoginRegisterPro, and some additional details from the LoginRegisterPro docs page. What is new this week is the officially availability of this module via the ProcessWire store.
If you'd like to take LoginRegisterPro for a spin during the beta period – which will only last until January 1st 2020, mind you – you now can get it for a reduced price by using a coupon code during the checkout process: code PWLRBETA1 will shave $20 off from the Personal / single edition cost, while PWLRBETA2 will reduce the Dev or Agency license cost by $40.
New FileValidatorImage module available now, and more FileValidators coming soon
Sparked by the release of the LoginRegisterPro module, FileValidators are about to get some well-deserved extra attention. This module type is intended to run automatically behind the scenes, validating content as it is uploaded to a ProcessWire site – which is obviously all the more important when we're talking about front-end file uploads.
Until this week the only FileValidator module made publicly available via the modules directory has been FileValidatorSVGSanitizer, developed by Adrian, but it has now been joined by the FileValidatorImage module from Ryan. This newly released module adds a few key sanity checks for uploaded images:
Check that the extension is one of the expected ones (jpg, jpeg, png, gif)
Check that the image type, as perceived by PHP, is valid and in line with the extension
Check that the MIME type is one of the expected values, and in line with the extension
Check that EXIF data is clean of potential PHP or JavaScript specific threats (malware)
Check that the dimensions of the image are expected: greater than 1x1, and in line with expected values (min/max width/height)
Some of these checks were already been done by the core, but this module takes the validations a few steps further, providing even stronger focus on security. According to Ryan this is just the first new FileValidator module to hit the modules directory:
I'm going to be developing more FileValidator modules for other file types like PDF and others shortly. […] The FileValidator modules seem like an ideal way to handle this [front-end file upload validation], and they've been (so-far) underutilized, so I'm going to continue building them out for more file types.

— Ryan
Be sure to visit the original post at the processwire.com blog for more details on the topics we've summarised here, as well as the site highlights we mentioned earlier. Thanks!
How ProcessWire professionals work – the results of our recent weekly polls summarised
As you might've noticed, near the end of the year we ran a poll series under the label #processwireworks, focusing on questions with a common theme: the way ProcessWire is used by professionals, and the way those professionals themselves work.
As promised we've now closed the polls and compiled all the answers, and considering that a words-only summary of the results might've become a bit of a bore, we've opted to create a sort of infographic instead. Nothing particularly fancy, just graphs and short observations really, but we hope that you folks find it interesting nevertheless: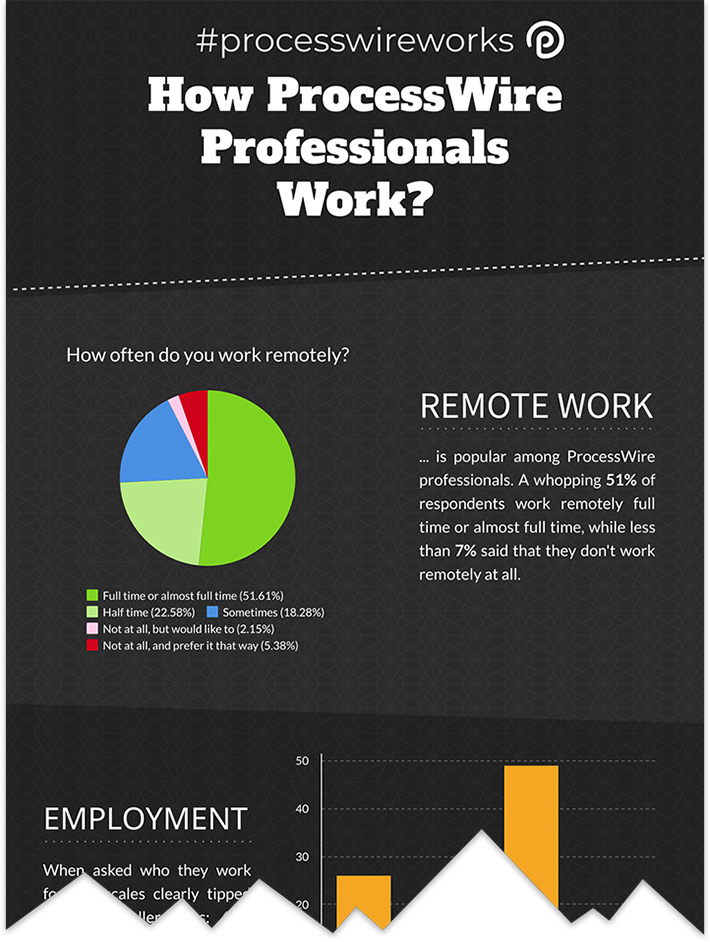 You can download the full infographic here (2.1 MB PNG). In case you have any feedback regarding the data, the infographic – or anything else, really – please let us know via post comments or the feedback form!
Site of the week: Sono Motors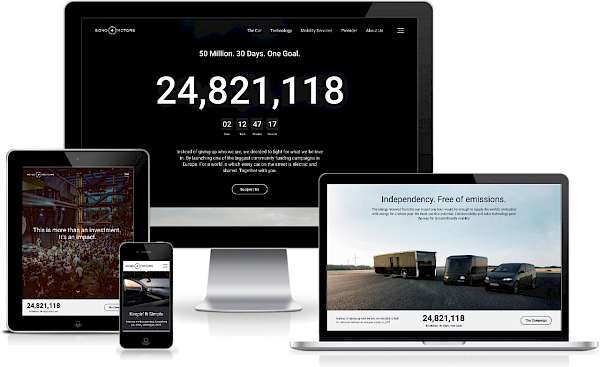 Our latest site of the week is actually one of the two sites that Ryan talks about in his latest blog post: Sono Motors GmbH, an electric vehicle startup based in Munich, Germany.
Prioritizing the protection of the planet's environment, nature, and human beings, Sono Motors are working on a car called Sion – a solar powered, self-charging electric vehicle promising extra miles – or even full self-sufficiency on short distances. You'll find plenty of details on the technology aspect of the Sion from the site, so be sure to check it out!
Regarding the site itself – it meets and exceeds all the typical site of the week: beautiful design, great performance, interesting and varied content. Overall, especially from the content point of view, this site is a great example of what ProcessWire can do for you.
Regarding the tech choices here, we're not going to dive too deep into that topic – it's unclear if this site is using a front-end framework, but it works splendidly either way. One tiny techy detail that we did find curious is that the site reports being hosted on OpenResty – a somewhat less known web server project based on Nginx and LuaJIT.
As it stands, Sono Motors is currently going through a major funding campaign, trying to raise $50 million to keep their business running. With only days to go until the campaign should end (December 30th) they need all the help they can get. Check them out, and be sure to spread the word if you think their sustainable car project is worth it.
Big thanks to Jakob Härter for sharing this project with us, and all the best to Sono Motors in their campaign – we sincerely hope that they find a way to keep pushing forward, for a better future!
Stay tuned for our next issue
That's all for the 294th issue of ProcessWire Weekly. We'll be back with more news, updates, and content Saturday, 4th of January. As always, ProcessWire newsletter subscribers will get our updates a few days later.
Thanks for staying with us, once again. Hope you've had a great and productive week, and don't forget to check out the ProcessWire forums for more interesting topics. Until next week, happy hacking with ProcessWire!