In the 312th issue of ProcessWire Weekly we're going to check out the latest core updates, a couple of new third party modules, and a brand new site of the week. Read on!
Welcome to the latest issue of ProcessWire Weekly! This time we've got a weekly update from Ryan, along with a little summary of what's new in the core since last week. We're also going to check out a couple of new — or newly revisited — third party modules: RemoveEmptyParagraphs and Weather from OpenWeatherMap.org.
Our latest site of the week belongs to a hotel based in the cathedral city of Speyer, Germany. Though traveling is rather limited for a lot of folks right now, it's fun to check out new and interesting locations — and, perhaps, make plans for a trip at a later date.
Thanks to all of our readers for being here with us again, and as always, any feedback is most welcome – please don't hesitate to drop us a line if there's anything in your mind you'd like to share with us. Enjoy our latest issue and have a great weekend.
Latest core updates and a brief weekly update from Ryan
After last weeks extensive blog post, this time we've got a brief update from Ryan via the support forum. The long story short is that Ryan has been quite busy with ongoing client work, while also working on some upcoming core and ProCache updates.
We'll likely hear more about these feature updates in the next few weeks, but here's a brief summary of what's new in the core this week.
Fixes for user-reported issues
Other core updates
WireHttp was updated to allow setting custom options when using cURL
Some minor adjustmenst, including making InputfieldForm description respect custom markup defined via code, and making sure that the field added by core system notifications to the user template doesn't prevent uninstalling the module.
DatabaseQuery class was updated, enhancing parameter binding support, adding a brand new exception type WireDatabaseQueryException, and more.
New static method Selectors::getReservedChars() returns an array of characters that have a special meaning in a selectors (outside of operators).
That's all for this week — we'll be back with more core updates in a week. In the meantime be sure to check out Ryan's weekly update at the support forum. Thanks!
New module: RemoveEmptyParagraphs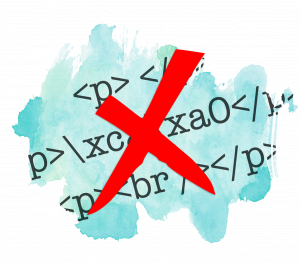 RemoveEmptyParagraphs is a brand new textformatter module by Bernhard Baumrock. Born out of an earlier support forum discussion, this module is basically an enhanced version of the built-in CKEditor setting "remove empty paragraph tags".
While the built-in feature already removes some variations of paragraphs containing only whitespace or a line break, the main difference between the core feature and this module is the extent of their rulesets are.
Once installed and enabled, this module will take care of paragraphs containing only...
regular whitespace,
UTF-8 encoded whitespace,
and all variants of the <br> tag.
This handy little textformatter is lightweight, yet still quite useful when it comes to maintaining the quality — and especially readability — of text content. Thanks to Bernhard for sharing it with us!
New module: Weather from OpenWeatherMap.org
Weather from OpenWeatherMap.org is a new module — but really only in terms of "new in the modules directory". The module was initially announced in the support forum as far back as in 2014, and after only some very minor updates since then, most recently in 2015, there's now a new version of the module that is fully ProcessWire 3.x compatible.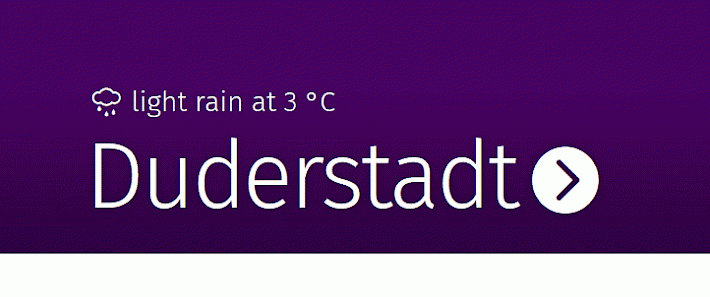 As the name suggests, Weather from OpenWeatherMap.org pulls weather information from the OpenWeatherMap.org service. In addition to pulling the information for you, the module also automatically caches it and helps with output generation: outputting the icon (using your own icons and markup, as the module doesn't include any icons right out of the box) and the temperature using the preferred unit.
Big thanks to Jan Romero for developing this module, as well as updating it to the PW3 version. While the original module was running just fine five years after its last update, namespace support, move to WireHttp, and a detailed README were all nice updates :)
Site of the week: Hotel Speyer am Technik Museum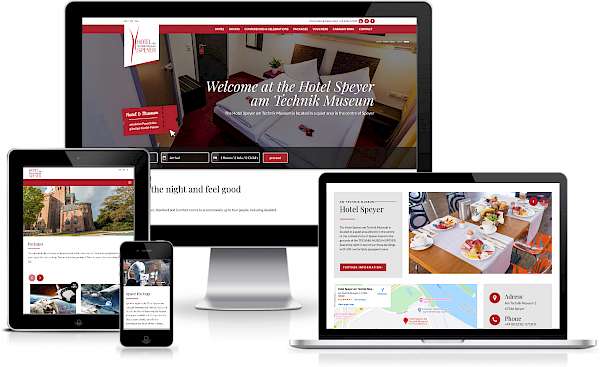 Our latest site of the week belongs to Hotel Speyer am Technik Museum — a hotel located in the middle of the cathedral city Speyer, on the grounds of the Technik Museum Speyer.
Speyer is one of the oldest cities in Germany and has a rich history, and being located right next to the Technik Museum Speyer also pretty much guarantees that there's always something to see. As such, the location of the hotel couldn't get much better.
The multilingual website of the Hotel Speyer am Technik Museum is the handiwork of Hochwarth IT GmbH. The site features a stylish design with some particularly beautiful typographic choices, an easy to use reservation and room selection tool with real-time pricing and availability information, and extensive collection of rooms and packages — all with quality photographs and all the other details one would expect to see before making a reservation.
When it comes to behind the scenes details we didn't spot familiar third party modules on this site, but the site integrates with the analytics suite Matomo (formerly known as Piwik), and a reservation system powered by DIRS21. Traffic to the site is secured via a free SSL certificate from Let's Encrypt, and the front-end of the site seems largely hand-crafted, easily identifiable third party dependencies being jQuery and Owl Carousel.
Big thanks to the folks at Hochwarth IT GmbH for sharing this project with us, and our congratulations to both the team behind the site, and the client — Hotel Speyer am Technik Museum. Splendid work, everyone!
Stay tuned for our next issue
That's all for the 312th issue of ProcessWire Weekly. We'll be back with more news, updates, and content Saturday, 9th of May. As always, ProcessWire newsletter subscribers will get our updates a few days later.
Thanks for staying with us, once again. Hope you've had a great and productive week, and don't forget to check out the ProcessWire forums for more interesting topics. Until next week, happy hacking with ProcessWire!