In the 330th issue of ProcessWire Weekly we'll take a quick peek at the new release of the FormBuilder module, cover some recent form highlights, and more. Read on!
Welcome to the latest issue of ProcessWire Weekly — hope you folks have had a great and relaxing weekend so far! In this issue we're going to kick things off by introducing FormBuilder v44, the latest iteration of this very popular commercial module, and then dive into some recent forum highlights.
Our latest site of the week is that of the Sweden based international consulting and research company Kairos Future. Rather than a brand new site, this one has been in our sites directory for a while now, and has received quite a few thumbs ups from visitors — which, of course, is always a good sign.
Thanks to all of our readers for being here with us again, and as always, any feedback is most welcome – please don't hesitate to drop us a line if there's anything in your mind you'd like to share with us. Enjoy our latest issue and have a great weekend!
Latest weekly update from Ryan: new FormBuilder release (v44) and more!
This week's update from Ryan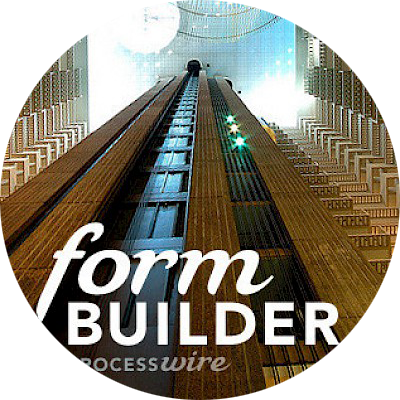 introduces a new version of the FormBuilder Pro module. Version 44 of this rather popular commercial module — available to download from the FormBuilder support forum — contains a number of new and improved features:
You can now find submitted form entries with selector strings just like you can with pages. Queries can be performed on any field in the form and you can use several operators, including some of the recently added text matching ones.
The form entries screen provides an option to search and filter entries based on any field in the form. You can add multiple filters on top of one another, and perform keyword searches for all fields of entries at once.
Entry list can be sorted by any field by clicking the column headings. Reverse order is also supported. Earlier versions of FormBuilder only allowed sorting entries by ID or created date.
Field values from nested forms can be searched, filtered, displayed, and exported — another feature that is only available starting from this version.
CSV export provides an option to export based on your filters/columns selection or export all rows/columns. There are also options for column heading type and whether to include the UTF-8 byte order mark.
For more details about FormBuilder v44 be sure to check out the original post, in which Ryan also mentions upcoming core updates and a new version of the ProCache module. Thanks!
Weekly forum highlights, tutorials, and other online resources
Here's a list of support forum highlights and other useful and/or interesting resources. As always, please let us know if there's anything important we've missed, so that we can include it in one of our future issues.
If you're interested in ProcessWire news, discussions, and updates, there's always something going on at the support forum. Since we're only able to include a tiny selection of all that in our weekly updates, head down to the forum for more.
Site of the week: Kairos Future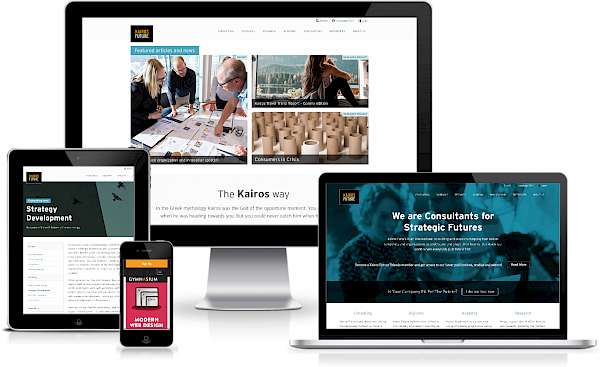 Our latest site of the week belongs to Kairos Future, which is an international consulting and research company physically based in Stockholm, the capital and largest city of Sweden.
The goal of Kairos Future is to provide their clients with an understanding about where their business is headed, as well as the ability to identify upcoming changes and opportunities, and make the best of them. In addition to consulting, the company also provides a range of training services and digital tools.
The beautifully designed, ProcessWire powered website of Kairos Future — handiwork of Beagle Marketing — has been around for a while, but has just now landed in our radar. According to the ProcessWire sites directory this site has marketing automation and an e-commerce integration at its heart, and generates hundreds of leads monthly.
There are no telltale signs of popular third party modules on the front-end of this site, and just overall the front-end appears to be pretty much custom built. That being said, the performance is top notch and the design leaves little to be desired, so there's not much to complain about here.
Big thanks to the folks at Beagle Marketing for sharing this project with us, and our congratulations to Kairos Future for this really slick looking website. Great job!
Stay tuned for our next issue
That's all for the 330th issue of ProcessWire Weekly. We'll be back with more news, updates, and content Saturday, 12th of September. As always, ProcessWire newsletter subscribers will get our updates a few days later.
Thanks for staying with us, once again. Hope you've had a great and productive week, and don't forget to check out the ProcessWire forums for more interesting topics. Until next week, happy hacking with ProcessWire!