In the 361st issue of ProcessWire Weekly we'll take  closer look at a new third party module called Copy Markdown, and check out the latest weekly update from Ryan. Read on!
Welcome to the latest issue of ProcessWire Weekly. For this issue we've got a bunch of module related news: in his latest weekly update Ryan covers two major updates he's just released for his popular non-core modules Hanna Code and Textformatter Video Embed, and we've also got a brand new module from Robin Sallis: Copy Markdown.
Our latest site of the week belongs to a German company called DESKO. Their newly released, ProcessWire powered, multi-lingual B2B website features a brilliant design and some really neat features — more about all that in a bit.
Thanks to all of our readers for being here with us again, and as always, any feedback is most welcome – please don't hesitate to drop us a line if there's anything in your mind you'd like to share with us. Enjoy our latest issue and have a great weekend!
Weekly update from Ryan: a major update for TextformatterHannaCode and a rewrite of TextformatterVideoEmbed
In his latest weekly update Ryan talks about the spring break and weather and all that, which in his words meant spending a little less time in front of a computer. Regardless, he still managed to release major updates and/or rewrites of two of his popular non-core modules, Hanna Code and Textformatter Video Embed:
TextformatterHannaCode 0.3.0 contains a major rewrite of the whole codebase, adds ProcessWire 3.x namespaces and proper namespace support for tags, and also upgrades the bundled Ace code editor from version 1.1.5 to version 1.4.2.
TextformatterVideoEmbed 2.0 is also a major rewrite. Among other things this version adds a new aspect ratio setting and resolves some open issues for the module, including better support for different URL types used by YouTube, and one problem where the module was not displaying videos from YouTube unless the site itself was in HTTPS mode.
In case you're already using the Textformatter Video Embed module, note that updating it from 1.x to 2.0 requires uninstalling and then reinstalling the module primarily due to the changes in the database structure. Updating Hanna Code to the latest version should, on the other hand, be a no-brainer.
Be sure to check out the latest weekly update from Ryan for more details. Thanks!
New module: Copy Markdown
The latest third party module to land in the ProcessWire modules directory is an admin helper called Copy Markdown, developed by Robin Sallis. This module adds a little icon for each individual image or file in the admin, and by clicking said icon you'll instantly get a ready-to-use markdown string for embedding that particular file or image.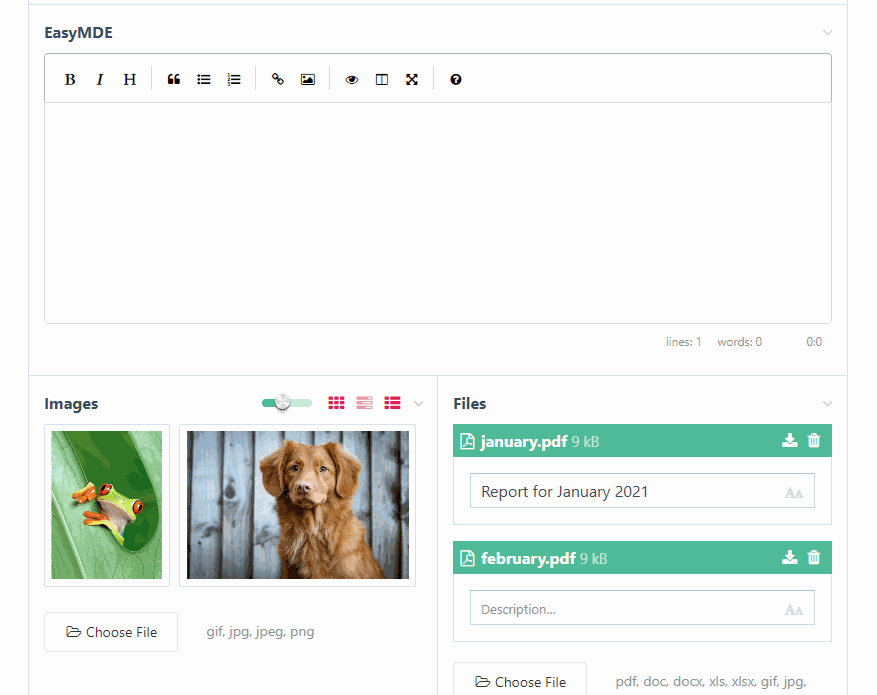 In addition to the original "source" file, the module also allows you to embed variations of existing images: when viewing the list of variables in the image field, each variation image has a separate icon for copying the markdown string for that specific version of the image. Overall this is a well-thought-out package, and a big time saver for anyone working with rich markdown content in the admin.
Thanks to Robin for sharing this module with us! The module can be installed directly within admin via the built-in modules manager, or you can clone or download it from the Copy Markdown GitHub repository. If you have any questions, be sure to visit the Copy Markdown support forum thread.
Site of the week: DESKO GmbH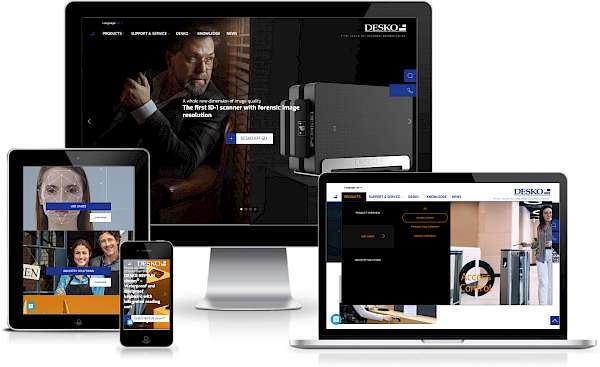 Our latest site of the week belongs to DESKO GmbH. DESKO is a Bayreuth, Germany based international company focused on developing and producing hardware solutions for automated data transfer and document verification — scanners as well as swipe readers.
Developed by Agentur BRANDMARKER GmbH, desko.com is a beautifully designed, multilingual site with a lot of information about the company and their products. It's impressive how much attention has been paid to the entire browsing experience. Not only is the site gorgeous and content top- notch, there's also plenty of variance to the layout, and various smaller features have been added to improve the experience: multi-level dropdown navigation with section-specific customizations, a progress indicator at the top of each page, and so on.
In addition to sections dedicated to the company and their products, there's also a news room, a knowledge blog, and a support and service section with public support request form powered by FormBuilder, and a reserved downloads area that appears to be powered by the LoginRegister module. Last but not least, the front-end of the site is powered by the Uikit front-end framework.
Big thanks to the folks at Agentur BRANDMARKER for sharing this project with us, and our congratulations and best wishes to DESKO GmbH. This is yet another brilliant site, and we're thrilled to have it in the ProcessWire sites directory!
Stay tuned for our next issue
That's all for the 361st issue of ProcessWire Weekly. We'll be back with more news, updates, and content Saturday, 17th of April. As always, ProcessWire newsletter subscribers will get our updates a few days later.
Thanks for staying with us, once again. Hope you've had a great and productive week, and don't forget to check out the ProcessWire forums for more interesting topics. Until next week, happy hacking with ProcessWire!