37th issue of ProcessWire Weekly brings in all the latest ProcessWire news and core updates. Read on!
This week has been so full of exciting news and releases that this time we, in fact, had no room left for new module releases at all. In our next issue, we'll right this wrong by introducing all the latest modules – and if time permits, we might even take a look at some of our old favourites.
For the time being we hope you'll have a relaxing and/or productive weekend. There's a lot happening in the ProcessWire community, and we're more than happy to be able to report on some of the highlights here – hope you enjoy our weekly update!
Summary of the latest core updates
This is a summary of the latest ProcessWire core updates (in the development branch). You can find more details – including usage examples and screenshots – from processwire.com blog: ProcessWire core updates (2.5.16).
Please note that Ryan has also included a list of smaller updates to the notifications system in his post; those we won't be covering here at all.
Are blank and 0 equivalent?
This week we've got a small yet meaningful update to the built-in number fieldtypes: a setting for differentiating between blank and zero values. Until now, selectors strings field_name='' and field_name=0 have had identical behavior on number fields, and while this is preferred behaviour in most cases, in some cases it's not.
Populate Page field with title strings
This one applies to templates, modules, etc. and means, essentially, that from now on you can populate Page fields simply using a title of an existing Page. While not exactly recommended for all use cases, for something like importing content from elsewhere this is very handy.

// all of these work for Page fields as of 2.5.16:
$page->my_page_field = "About us";
$page->my_page_field = "About us|Contact|Sitemap";
$page->my_page_field = "
About Us
Contact
Sitemap
";			
URL segment improvements
Another update is for the URL segment feature. This adds support for defining valid values for URL segments at the template settings; both a convenience feature and a security feature, really. Both plain text and regex values are supported, making this setting quite flexible.
Take a look at Ryan's blog post here for screenshots and examples. For anyone who hasn't worked with URL segments yet, they are a built-in way to define custom routing rules; having one page serve different content (or same content with different markup and/or content type) depending on the URL it's accessed with: /page/, /page/list/, /page/grid/, /page/rss/, etc.
ProcessWire Developer Directory is now open for subscriptions!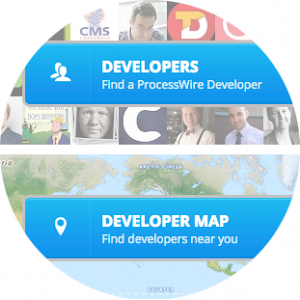 This time the big news of the week is not any of the core updates – however great those might be – but rather the brand new ProcessWire Developer Directory.
The bulk of the work for the Developer Directory was made by Peter Burlingham, the administrator of the ProcessWire Support Forum and one of our most respected experts. Here's what he had to say about the directory:
I'm happy to announce that the official ProcessWire Developer Directory has been launched at http://directory.processwire.com

It comprises a developer list and a map and is designed to allow anyone developing with ProcessWire to find each other. It also allows potential clients to find developers as well as illustrating how widely ProcessWire is used worldwide.
We're equally happy to say that the Developer Directory looks and feels great. Congratulations to Pete and anyone else involved in building this thing for getting it out there. For everyone out there building awesome stuff with ProcessWire: this is a perfect time to get signed up for the Developer Directory and show your support for the ProcessWire project!
ProcessWire is the 2014 Critics Choice Winner for the Best Free PHP CMS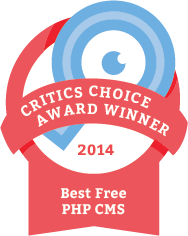 The Critics Choice Winners for the Best Free PHP CMS category of Critics' Choice CMS Awards 2014 are finally out, and for us the list looks pretty good: this year ProcessWire was hand-picked as the best product in it's category.
Each year the contest is divided into two sections, Critics Choice and Peoples Choice. The Peoples Choice Winner for the same category this year was Concrete 5, and we also wish to congratulate them – great work, folks!
Thanks to CMS Critic and congratulations to us. It's always great to get some recognition for the hard work and long hours we've invested in making ProcessWire the best CMS/CMF product out there. We've got a ton of great new stuff planned for this year, so let's see how we do in the 2015 contest!
Site of the week: Let Them LOL, a non-profit with an important mission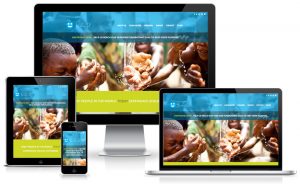 Let Them LOL is a catchy name for an organisation with a serious task. They're a non-profit devoted to helping people in Sierra Leone by raising money for building wells, homes, schools, and other things that can make a difference to people's lives.
Their story is something you should read for yourself, and that's just one reason to visit the site. Built by Mark Goldsmith, ltlol.com combines a great design with a refreshing feeling of simplicity and some awesome photography.
The site is responsive, of course, and feels usable and snappy on all sorts of devices. Overall it is another well-made site, and one that more than deserves the title of the site of the week. Congratulations to Mark for a job well done!
Let them LOL was created in October 2009. Within the first 6 weeks, we had funds for our first clean water well in Sierra Leone, West Africa. [...] As of October 2014, 75 wells are completed, bringing clean water to tens of thousands of people.
Not too shabby for a grassroots organisation, right? Keep up the good work, folks!
Stay tuned for our next issue
That's all for this week. Our next issue, ProcessWire Weekly #38, will be out 31st of January. A newsletter version will be delivered a few days later to ProcessWire newsletter subscribers. Until then, happy hacking with ProcessWire!
Ideas, suggestions, and corrections for the weekly issues are more than welcome. You can use the feedback form, add a comment here, or contact @teppokoivula via Twitter.