In the 382nd issue of ProcessWire Weekly we're going to introduce a total of three new modules from Ryan, check out some of the latest and greatest ProcessWire highlights, and more. Read on!
Welcome to the latest issue of ProcessWire Weekly. For this week's issue we've got a set of three brand new modules from Ryan, all of which are now freely available via our modules directory: TextformatterFindReplace, TextformatterMarkdownInMarkup, and TextformatterEmoji.
In other news we're going to check out some of the latest ProcessWire online highlights, which include some handy tips and tricks for ProcessWire development, as well as new and updated modules and other share-worthy content. And, as always, we're also going to check out a splendid new site of the week.
Thanks to all of our readers for being here with us again, and as always, any feedback is most welcome – please don't hesitate to drop us a line if there's anything in your mind you'd like to share with us. Enjoy our latest issue and have a great weekend!
Weekly update from Ryan: three new modules added to the modules directory
In his weekly update for this week Ryan shares a group of three brand new modules, all of which are now freely available via our modules directory for any ProcessWire user to download, install, and make use of on their site:
Find/Replace Textformatter is a textformatter module for finding and replacing content within the field it has been applied to. This module supports basic text replacements, as well as more complex regular expressions.
Markdown in Markup/HTML is another textformatter module, and essentially adds support for combining Markdown formatting with HTML code for use in CKEditor fields (or any other HTML containing fields for that matter).
Emoji Textformatter adds support for converting named shortcode emojis to their actual emoji counterpieces. The module supports more than 800 shortcodes, and can be quite useful if your database doesn't support storing actual emojis, or any other situation where inserting emojis as text snippets makes more sense.
Be sure to check out the weekly update for more details on each of these modules, as well as some usage examples and other related material.
As for weekly core updates, this week there are none. Our latest master version, 3.0.184, went live last week — and so far we've had no notable issue reports related to this. As far as we can tell, this has been a very smooth update. In case things stay as they are now, we can soon go back to regular updates introduced via the dev branch.
Once more a huge "thank you" to everyone who helped make ProcessWire 3.0.184 the solid, feature rich update it is. Your efforts, whether they involved reporting issues or helping test the core or sending pull requests our way, are very much appreciated!
That's all for our weekly updates section. Be sure to check out the latest weekly update from Ryan for more details about the three modules mentioned above. Thanks!
Weekly forum highlights, tutorials, and other online resources
For this week we've gathered a list of support forum highlights and other useful and hopefully interesting resources. As always, please let us know if there's anything important we've missed, so that we can include it in one of our future issues.
If you're interested in ProcessWire news, discussions, and updates, there's always something going on at the support forum. Since we're only able to include a tiny selection of all that in our weekly updates, head down to the forum for more.
Site of the week: Giengener-Fotos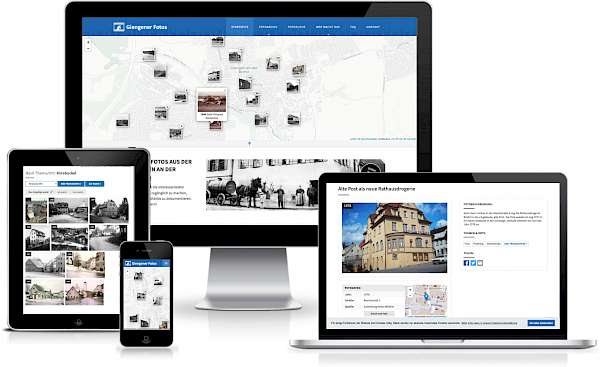 Our latest site of the week is a project called Giengener-Fotos: a website that collects and displays historical photos of the city of Giengen — or Giengen an der Brenz — located in the state of Baden-Württemberg, in southern Germany.
Giengener-Fotos was built by Bernd Klenk of Klenk-Services, and the majority of the site's features are indeed focused on historical photography. There are multiple ways to experience the content of the site: a map built with Leaflet on top of OpenStreetMaps data, category and location filters, filtering by the type of the photo (aerial, panorama, or street view), and by searching photos with a time period and/or query string.
There are currently a total of 763 photos available, ranging all the way from 1874 to 2021. All in all Giengener-Fotos is a really great place for anyone who happens to enjoy some historic photography, as well as those who want to know what life at the city of Giengen used to look like, and how it has changed since the late 1800s.
As for behind the scenes details, in addition to Leaflet and OpenStreetMaps mentioned above we could also spot a couple of popular ProcessWire modules here: ProCache and FormBuilder. There are a few front-end dependencies here as well, of which we'd like to highlight the use of the privacy-friendly analytics platform Fathom.
Big thanks to Bernd for sharing this project with us — that's one splendid collection of old photos right there, great job making it available for curious visitors to browse!
Stay tuned for our next issue
That's all for the 382nd issue of ProcessWire Weekly. We'll be back with more news, updates, and content Saturday, 11th of September. As always, ProcessWire newsletter subscribers will get our updates a few days later.
Thanks for staying with us, once again. Hope you've had a great and productive week, and don't forget to check out the ProcessWire forums for more interesting topics. Until next week, happy hacking with ProcessWire!