In the 348th issue of ProcessWire Weekly we're going to cover the latest weekly update from Ryan, take a closer look at a couple of new third party modules, and more. Read on!
Welcome to the latest issue of ProcessWire Weekly. This week we're going to kick things off by digging into the weekly update from Ryan — in which he covers a very interesting site profile that he's currently working on — before introducing a couple of brand-new third party modules: Process Page Redirects and Lister to Clipboard.
Our latest site of the week is also quite a treat: the online exhibition of the Berlin East Side Gallery. This site managed by the Berlin Wall Foundation is a thrilling combination of history and art, so definitely something we'd recommend checking out.
Thanks to all of our readers for being here with us again, and as always, any feedback is most welcome – please don't hesitate to drop us a line if there's anything in your mind you'd like to share with us.
Weekly update from Ryan: first look at a new invoicing application site profile
This week's weekly update from Ryan covers a new site profile that he's been working on. This site (or rather app) profile is, in a nutshell, a full-blown invoicing application built in ProcessWire without involving any third party modules.
This is something I've been wanting to build for a while — ever since the invoice service I use raised their rates beyond my budget. So I thought I'd build a replacement that I could use, as well as share for others that might have a similar need.

— Ryan
Though the site profile is still a work in progress — at least a couple of weeks away from being released — there's quite a lot of stuff built in to it already, as we can see from the screenshots at the weekly update forum post. There are purpose built content types for invoices and clients, templates for rendering invoice suitable for printing, and there's even an "actions" feature for emailing an invoice to the client (just for an example).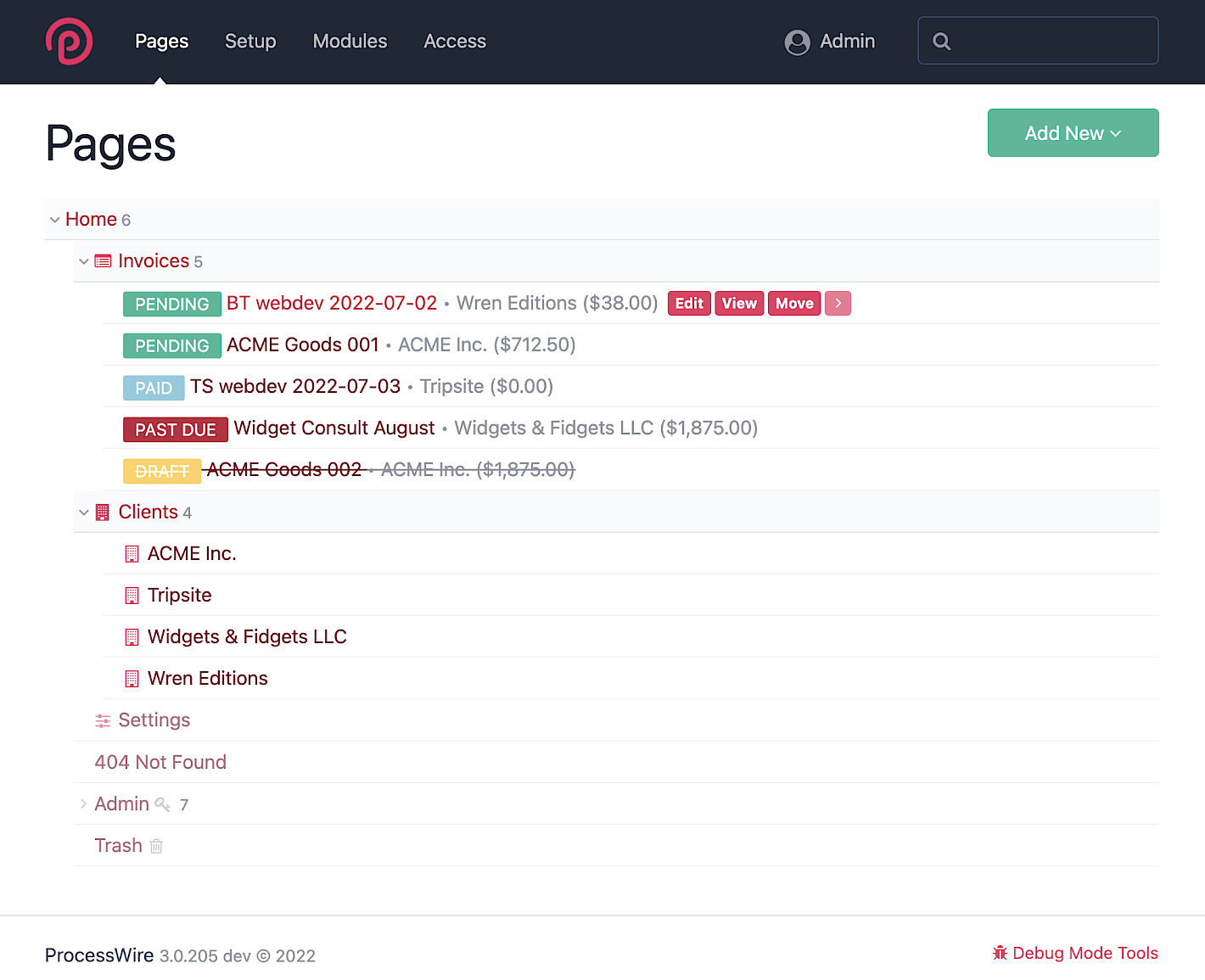 One thing that Ryan is still planning to add are credit card payments, enabling a client to pay their bill by credit card right from the invoice URL or an email.
For more details about this site profile, including some additional screenshots, be sure to check out the weekly update post by Ryan at the support forum. Thanks!
New module: Process Page Redirects
Process Page Redirects is a new third party module developed by Chris Thomson of NB Communication Ltd. According to the author of the module, it enhances ProcessWire's built-in redirects feature (which is only available for superusers) by doing two things:
The module creates an admin page (Pages > Redirects) that lists pages visible to the current user, as well as the number of redirects for said pages.
The module allows users to manage redirects for any page that they can edit.
If you find yourself needing simple short URLs for existing pages or something along those lines, and those redirects need to be managed by non-superusers as well, this module is definitely worth checking out.
If you'd like to give the Process Page Redirects module a try, you can install it via the built-in modules manager in the admin, or clone or download the module's files from the ProcessPageRedirects GitHub repository. In case you have questions or require any additional support, head down to the ProcessPageRedirects support form thread.
Big thanks to Chris Thomson for developing and sharing this module with us!
New module: Lister To Clipboard
Lister To Clipboard is a brand-new third party module developed by Robin Sallis. This module is essentially a development helper, intended for superusers only. It adds a couple of features for Lister and Lister Pro views in the admin:
A one-click copy to clipboard feature for the selector used by the Lister.
Similar one-click copy to clipboard feature for copying a selector for specific, manually selected results within the Lister.
One use case for this module is using a Lister view to select a set of pages, and then copying the selector for said Lister view into a code editor or Tracy console panel in order to trigger some action on a set of pages.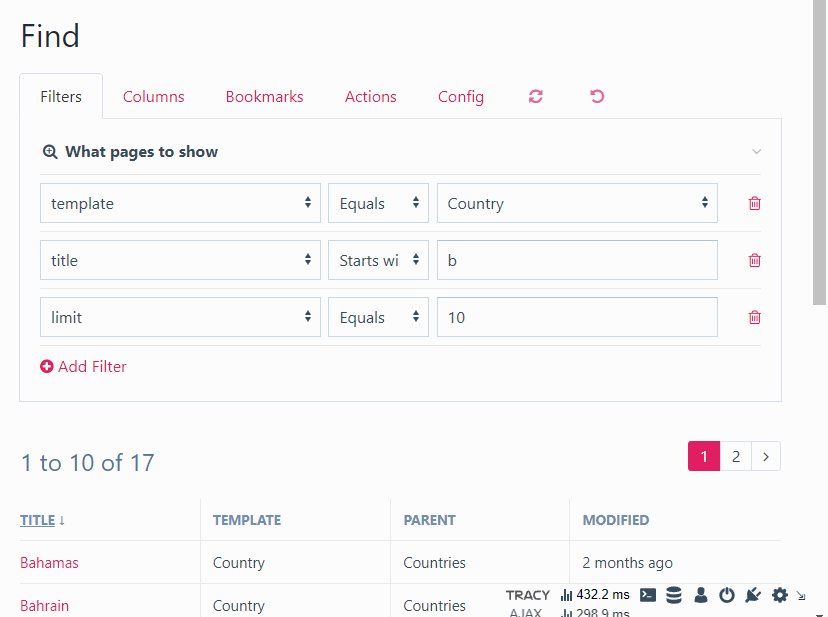 You can install this module directly via the modules manager in the admin, or clone or download it from the Lister To Clipboard GitHub repository. For questions and support, be sure to pop in at the Lister To Clipboard support forum thread.
Thanks to Robin for yet another interesting and useful contribution!
Site of the week: online exhibition of the Berlin East Side Gallery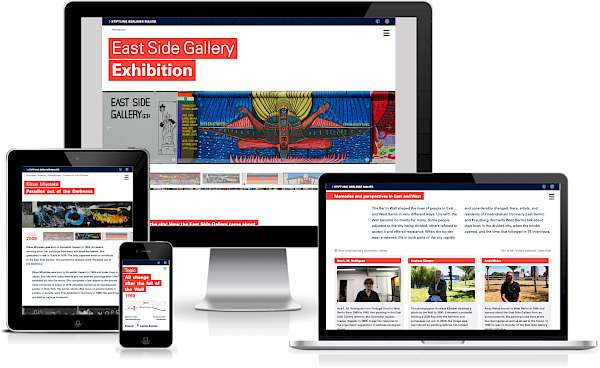 Our latest site of the week is the online exhibition of the East Side Gallery, a permanent open-air gallery on the Berlin Wall with works by 118 artists from 21 countries.
The site was developed by cbc|design for the Berlin Wall Foundation and contains a great deal of material about the artworks, history of the Berlin Wall and how it fell, and also close to 600 videos with contemporary witnesses. The site is multilingual (German and English), and in terms of design it's clean and simple, with enough visual flair to make it interesting without diverting attention from the content itself.
As for behind the scenes details, it looks like the front-end of the site was custom-built without a full-blown front-end framework, but there are still various JavaScript libraries in use here, including the Alpine.js JavaScript framework. The one and only third party ProcessWire module that we could spot is the caching and optimization tool ProCache.
Thanks to the folks at cbc|design for sharing this project with us, and congratulations to the Berlin Wall Foundation for their new, ProcessWire powered East Side Gallery online exhibition website!
Stay tuned for our next issue
That's all for the 438th issue of ProcessWire Weekly. We'll be back with more news, updates, and content Saturday, 8th of October. As always, ProcessWire newsletter subscribers will get our updates a few days later.
Thanks for staying with us, once again. Hope you've had a great and productive week, and don't forget to check out the ProcessWire forums for more interesting topics. Until next week, happy hacking with ProcessWire!