In the 449th issue of ProcessWire Weekly we're going to check out the latest post at the processwire.com blog, introduce a new third party module called FieldtypeStars, and more. Read on!
Welcome to the latest issue of ProcessWire Weekly! This week we're going to kick things off by checking out the latest processwire.com blog post, in which Ryan outlines some of the things made possible by the recently released TinyMCE 6 inputfield module.
In other news we're going to check out a brand-new third party module built by Robin Sallis, FieldtypeStars, and as always check out a new site of the week — one belonging to the UK based business and tech talent company called Sparta Global.
Thanks to all of our readers for being here with us again, and as always, any feedback is most welcome – please don't hesitate to drop us a line if there's anything in your mind you'd like to share with us. Enjoy our latest issue and have a great weekend!
On the processwire.com blog this week: implementing and using TinyMCE 6 in ProcessWire
While the TinyMCE inputfield module has been covered a few times in various weekly updates already, the latest processwire.com blog post from Ryan is essentially a deep dive into the features of said module, with focus on the ProcessWire side of things.
But the reality is, TinyMCE is easy to use, largely self-explanatory, and has excellent documentation. So this post focuses in on a few specific aspects that may not be as obvious or that won't be found in TinyMCE outside of ProcessWire.

— Ryan
The topics covered in the post include...
getting started with the TinyMCE inputfield in ProcessWire,
configuring and inheriting settings, module and field level,
applying performance optimizations for the TinyMCE editor,
customizing the styles, style groups, and formats in the editor,
using inline image resize and understanding the consequences, and
setting up the Pastefilter addition for preprocessing copy-pasted content.
As Ryan explains, there's a lot of content in this post, yet still plenty more that could be covered. For more details, be sure to check out the weekly blog post from Ryan. Thanks!
New module: Fieldtype Stars
Fieldtype Stars is a brand-new third party module developed by Robin Sallis. It consists of an inputfield module, which is responsible for providing an interface for star ratings, and a fieldtype (derived from the core float fieldtype) for storing said star ratings.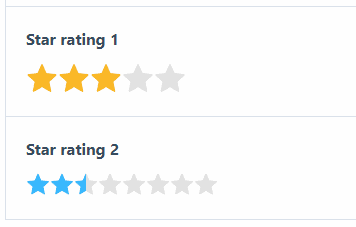 As Robin explains in the dedicated support forum thread for the Stars module bundle, this is indeed not the first star rating module for ProcessWire. It was developed with a configurability in mind, and is compatible with the FormBuilder module. Additionally the module also no third party dependencies, including libraries such as jQuery.

If you'd like to give this module a try you can install it via the built-in modules installer in the admin, or grab a copy of the module from the Fieldtype Stars GitHub repository. For more details and instructions, head down to the Fieldtype Stars support thread.
Big thanks to Robin Sallis for developing and sharing with us yet another very useful module — keep up the great work!
Site of the week: Sparta Global
Our latest site of the week belongs to Sparta Global, a British company that trains and finds employment for tech talent — including graduates, non-graduates, career changers, and returners — coming in with diverse backgrounds.
Much of the UK's highest potential business and technology talent is excluded by traditional talent attraction. Our approach is designed to solve this problem - attracting, training and delivering a diverse community of technology talent, that organisations can tap into to secure fresh-thinkers for the future.

An equal opportunities employer, we hire people based on their attitude, aptitude and potential for success in in-demand roles.

— Sparta Global
The website of Sparta Global is a modern, beautifully designed production from the UK based web development and design studio ID Studio. The site is built around a flexible module based content management setup and includes numerous stylish animations and effects that liven things up — all in a very classy and performant manner.
As for behind the scenes details, the front-end of this site is powered by the Bootstrap front-end framework and Animate on Scroll JavaScript animation library, while behind the scenes there's (obviously) ProcessWire and at least one third party module we're quite familiar with: the popular form creation and management tool Form Builder.
For more details about this brilliant website, be sure to check out project introduction at the ID Studio website. Our congratulations to both the client, Sparta Global, as well as the team behind the design and development of this site at ID Studio!
Stay tuned for our next issue
That's it for the 449th issue of ProcessWire Weekly. We'll be back with more news, updates, and content Saturday, 24th of December. As always, ProcessWire newsletter subscribers will get our updates a few days later.
Thanks for staying with us, once again. Hope you've had a great and productive week, and don't forget to check out the ProcessWire forums for more interesting topics. Until next week, happy hacking with ProcessWire!