In the 460th issue of ProcessWire Weekly we're going to share the latest news and updates from and for the ProcessWire community. Modules, sites, and more — read on!
Welcome to the latest issue of ProcessWire Weekly! In this week's issue we're going to share the latest weekly update from Ryan, along with a bunch of recent ProcessWire highlights from the support forum, and elsewhere on the web.
In other news we've got a brand new site of the week to check out. This week our pick for the site of the week title belongs to a design and branding agency based in the South Bay of Los Angeles. More about this site in just a bit, so keep on reading.
Thanks to all of our readers for being here with us again, and as always, any feedback is most welcome – please don't hesitate to drop us a line if there's anything in your mind you'd like to share with us. Enjoy our latest issue and have a great weekend!
Weekly update from Ryan
While there are no new core updates for this week, there is a new weekly update from Ryan, in which he covers some recent work that he's been doing with the FormBuilder Stripe Processor module. Said module is an optional add-on for the commercial Pro module FormBuilder, used for handling payments via the Stripe platform.
The work that Ryan has been doing this week is related to a real world project, but as is often the case, it has led to a bunch of updates to the module itself. Here's a list of new features that will be available in the next version:
New public API methods for capturing, cancelling, and refunding payments.
New option to do separate authorization and capture, i.e. charging the customer later instead of doing it right away. This can be useful e.g. in case there's a good chance that the payment may have to be cancelled later.
It's now possible to use the module to save a customer, including their payment details, to Stripe. Among other things this makes it possible for the user to make additional payments without having to provide their information all over again.
Also various loosely related updates were made to the module, including new configuration options, support for storing any data from the form as metadata within Stripe, the ability to send email receipts, and so on.
Aforementioned updates will soon be available for the Stripe Processor module, which in turn is automatically available for users of the commercial FormBuilder module. For more details, be sure to check out the weekly update from Ryan. Thanks!
Weekly forum highlights, tutorials, and other online resources
For this week we've gathered a list of support forum highlights and other useful and hopefully interesting resources. As always, please let us know if there's anything important we've missed, so that we can include it in one of our future issues.
If you're interested in ProcessWire news, discussions, and updates, there's always something going on at the support forum. Since we're only able to include a tiny selection of all that in our weekly updates, head down to the forum for more.
Site of the week: Durre Design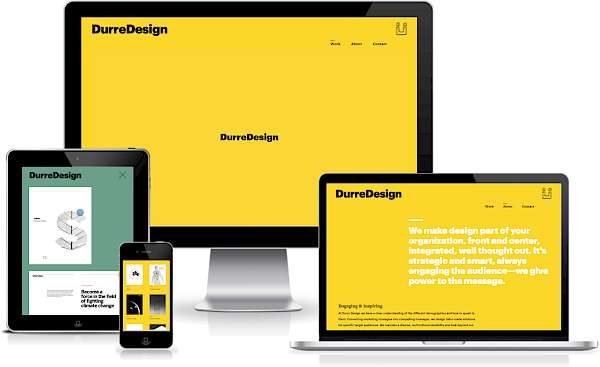 Our latest site of the week belongs to Durre Design, which is a design and branding agency established in 2007 and based in the South Bay area of Los Angeles. Their new, ProcessWire powered website was created by another LA resident, Jonathan Lahijani.
We make design part of your organization, front and center, integrated, well thought out. It's strategic and smart, always engaging the audience—we give power to the message.

— Durre Design
In addition to providing a proper introduction to the business and their values, the website of Durre Design is an absolute gorgeous showcase of their past work — which, for the record, is definitely worth checking out. As for the design of the site itself, it's extremely simple, yet at the same time makes splendid use of creative typography and interesting layout options, which makes browsing it a real treat.
Moving on to behind the scenes details, a few of the things we could spot here include the use of the Tailwind utility-first front-end framework along with the htmx and Alpine JavaScript libraries on the front-end, and at least one popular and familiar third party ProcessWire module on the back-end — FormBuilder.
Big thanks to Jonathan for sharing this project with us, and our congratulations to the client, Durre Design, for their new and quite stunning website. Great job from everyone involved in this project!
Stay tuned for our next issue
That's all for the 460th issue of ProcessWire Weekly. We'll be back with more news, updates, and content Saturday, 11th of March. As always, ProcessWire newsletter subscribers will get our updates a few days later.
Thanks for staying with us, once again. Hope you've had a great and productive week, and don't forget to check out the ProcessWire forums for more interesting topics. Until next week, happy hacking with ProcessWire!