In the 490th issue of ProcessWire Weekly we'll check out what's new in the latest core version ProcessWire 3.0.229, introduce a brand-new third party module, and more. Read on!
Welcome to the latest issue of ProcessWire Weekly! This week we are going to take a quick look at the latest master release of the core, 3.0.229, right before introducing a brand-new third party module called Form Builder Default Data.
As always we've also got a new site of the week to share, and this week that would be the multi-lingual, beautifully designed website of the Berlin based digital agency Intermundia. Keep on reading for more details.
Thanks to all of our readers for being here with us again, and as always, any feedback is most welcome – please don't hesitate to drop us a line if there's anything in your mind you'd like to share with us. Enjoy our latest issue and have a great weekend!
Latest core updates: ProcessWire 3.0.229
In his latest weekly update Ryan introduces ProcessWire version 3.0.229, which is our latest stable release. This version is, much like 3.0.228 before it, about bug fixes and minor improvements — there are no notable new features, but it's still very much a recommended update.
Full commit log can be found from the dev branch at GitHub, but some of the fixes and improvements in this release include...
support for cloning field context settings when cloning a template,
translatable "add" label for the Text Tags inputfield module,
PHP 8.1 compatibility improvements and other minor updates.
That's all for our core updates section this week. For more details be sure to check out the weekly update from Ryan, and feel free to dig into the weekly commit log as well. Thanks!
New module: Form Builder Default Data
Form Builder Default Data is a new third party module created by developers at Vitec Avoine Oy. It is an unofficial add-on for the commercial Form Builder module, adding the ability to define the default import data for all newly created Form Builder forms (that don't have the import data field filled in.)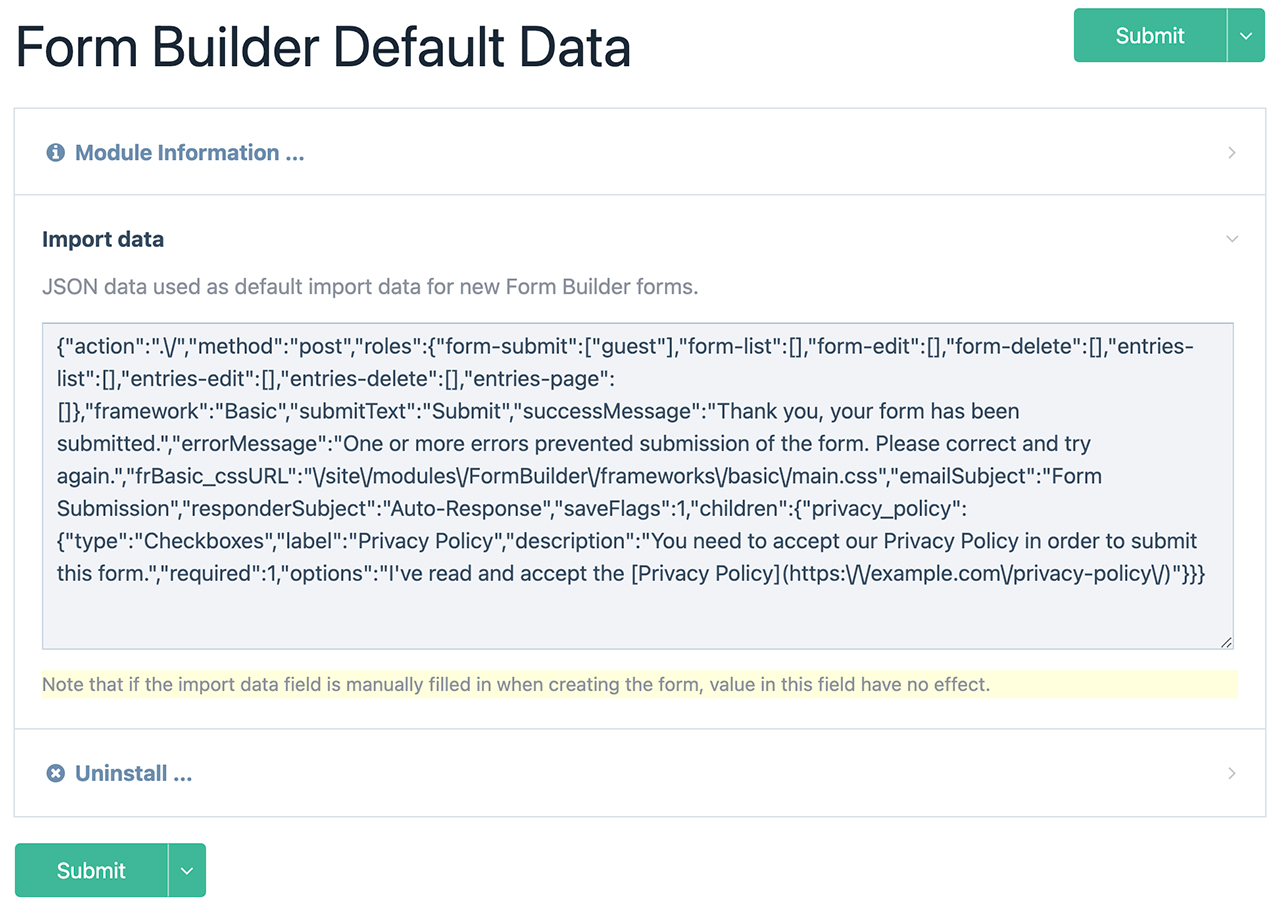 This module was originally built to avoid tedious manual work on a site where all forms needed to have a privacy policy checkbox with a predefined description. It can, though, be used for any use case where all (or many) newly created forms share similar traits — some aspect of the design, a submit action, one or more fields, etc.
Keep in mind, though, that previously created forms are not updated if you modify the default settings. This is intentional, but it could also result in the need to update existing forms manually, or perhaps via the API or SQL queries.
If you'd like to give this module a try, you can install it via the modules manager in the admin, clone or download the source code from the Form Builder Default Data GitHub repository, or install the module via Composer. If you require additional assistance, be sure to visit the Form Builder Default Data dedicated support forum thread.
Thanks to Vitec Avoine Oy for sharing this module with us!
Site of the week: Intermundia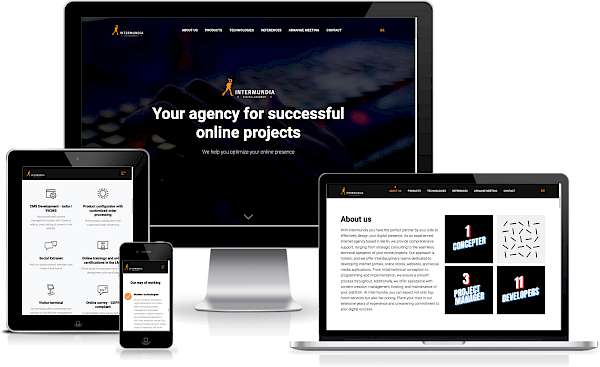 Our latest site of the week belongs to a company called Intermundia — a digital agency providing website development, maintenance, and related services.
Intermundia is based in Berlin, and they have a rather impressive list of clients and offered services detailed on their site. The site itself is a cleanly designed and effortless to browse single-pager, with plenty of content packed on a small package and made available in both German and English.
As for behind the scenes details, the front-end of this site is based on the Bootstrap front-end framework, with a bit of extra oomph provided by add-on libraries such as Animate.css. There are no easy to spot third party ProcessWire modules here, so not much we can say about the back-end implementation.
Thanks to Intermundia for sharing their website with us — splendid work from everyone involved in this project!
Stay tuned for our next issue
That's it for the 490th issue of ProcessWire Weekly. We'll be back with more news, updates, and content Saturday, 7th of October. As always, ProcessWire newsletter subscribers will get our updates a few days later.
Thanks for staying with us, once again. Hope you've had a great and productive week, and don't forget to check out the ProcessWire forums for more interesting topics. Until next week, happy hacking with ProcessWire!