In the 497th issue of ProcessWire Weekly we'll check out the latest core updates, share some weekly highlights, and more. Read on!
Welcome to the latest issue of ProcessWire Weekly. This week we're going to check out some highlights from the support forum, focusing on some of the amazing tutorials submitted by ProcessWire users to the Tutorials section of the forum.
For this issue we've also got a new weekly poll with a question for those who are using ProcessWire professionally, to build and maintain client sites or applications, and — as always — we've also got a brand-new site of the week to highlight.
Thanks to all of our readers for being here with us again, and as always, any feedback is most welcome – please don't hesitate to drop us a line if there's anything in your mind you'd like to share with us. Enjoy our latest issue and have a great weekend!
Latest core updates: ProcessWire 3.0.231
In his latest weekly update Ryan talks a bit about the latest dev version of ProcessWire, 3.0.231, which contains a total of 15 new commits since previous version. Some of the updates from the past week or so include...
improvements for front-end editing, and more specifically copy-pasting text into textarea fields that don't support HTML,
a few bug fixes, including one for multi-language handling in PagePathHistory and another that makes the Process Comments Manager module usable in a non-Uikit admin theme, and
a small update for the core Punycode class to remove dependency on PHP's multibyte string functions.
Not necessarily any major updates there, but 3.0.231 is still a recommended update for those already using the dev branch.
Sneak peek into FieldtypeDateRange and InputfieldDateRange
In his update Ryan also talks about a couple of new modules he's been working on, labeled FieldtypeDateRange and InputfieldDateRange. As the name(s) suggest, these modules make it possible to select a date range. They also handle a few additional tasks, such as calculating days/nights between selected dates.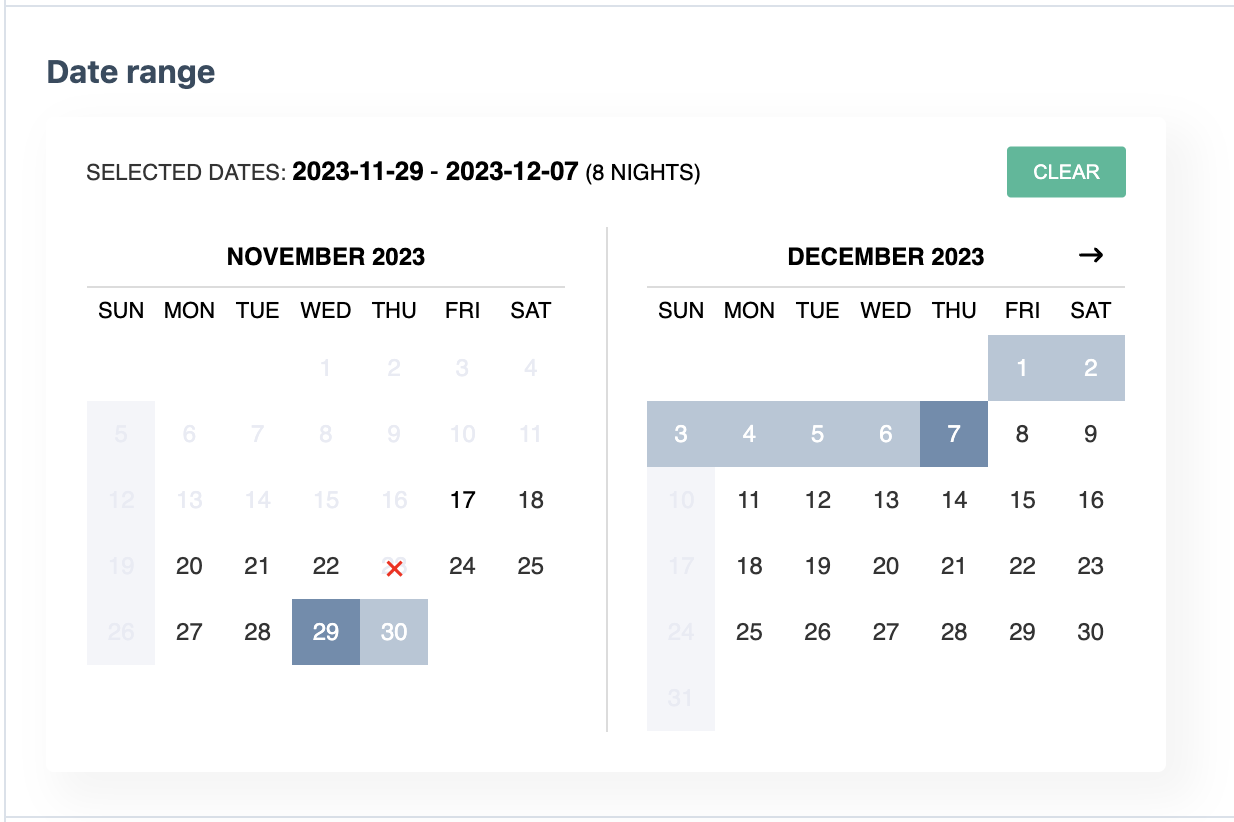 This module set is currently a work in progress, but we'll hopefully have more to tell by next week's issue. In the meantime, be sure to check out the weekly update from Ryan for more details and screenshots. Thanks!
Weekly forum highlights, tutorials, and other online resources
For this week we've gathered a list of support forum highlights and other useful and hopefully interesting resources. As always, please let us know if there's anything important we've missed, so that we can include it in one of our future issues.
If you're interested in ProcessWire news, discussions, and updates, there's always something going on at the support forum. Since we're only able to include a tiny selection of all that in our weekly updates, head down to the forum for more.
Weekly poll: how many clients does your business provide services for?
It's been a while since we last posted a weekly poll, so we've got some suggestions lined up. We'll likely post polls in the next few issues as well, but here's the first one, targeted at those doing ProcessWire work professionally: how many clients does your business serve, e.g. how many clients do you provide hosting and/or maintenance services for?
As usual, we've included some groups to pick from, but let us know via the comments section if you think that a new option should be added (e.g. if you can't find a suitable answer among the ones already present.)
Feel free to check out the poll archive for results of our earlier polls. All suggestions for future polls are more than welcome too. Thanks in advance for both your answer here and any additional suggestions or feedback you might have.
Site of the week: Faram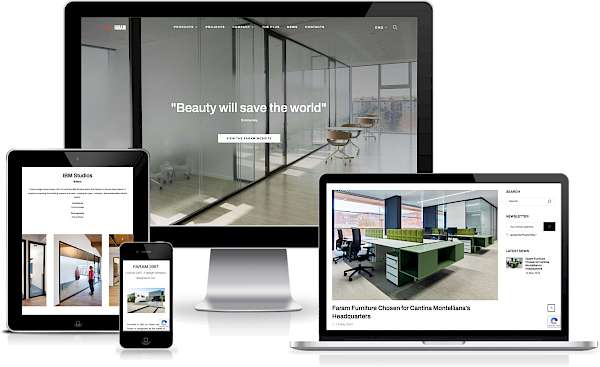 Our latest site of the week belongs to Faram, which — according to their website — is a leader in designing interior office solutions. The company was founded in 1957, and they are based in Giavera del Montello in Treviso, Italy.
Founded in 1957 by Uberto Bacilieri, Faram is recognized as the leader in designing interior office solutions. For over 60 years, the company has married tradition and innovation, experimenting with customized solutions that satisfy market needs and the creativity of architects.

— Faram
The Faram website was created by Sixlab and features a stylish, minimal design, with plenty of focus on photographs of products and projects. Content is available in both English and Italian, making this a multilingual website, and there's plenty of detail available about Faram's products, product lines, and design projects.
As for behind the scenes details, the front-end of this site is based on the Bootstrap front-end framework, combined with some familiar JavaScript libraries, such as Slick and PhotoSwipe. When it comes to third party ProcessWire modules, there's only one that we could spot: the commercial Pro module Form Builder.
Thanks to the folks at Sixlab for sharing this project with us — and congratulations to Faram for their new, ProcessWire powered website!
Stay tuned for our next issue
That's all for the 497th issue of ProcessWire Weekly. We'll be back with more news, updates, and content Saturday, 25th of November. As always, ProcessWire newsletter subscribers will get our updates a few days later.
Thanks for staying with us, once again. Hope you've had a great and productive week, and don't forget to check out the ProcessWire forums for more interesting topics. Until next week, happy hacking with ProcessWire!