68th issue of ProcessWire Weekly brings in all the latest news from the ProcessWire community. Modules, sites, and more. Read on!
This week we're going to keep the weekly issue short and sweet. Still, we've got some very interesting core development news to share, one upcoming module to introduce – and, of course, a brand new site of the week.
For those of you who haven't yet had the time to participate, our August questionnaire is going to be open for a few more days: http://weekly.pw/processwire-weekly-august-2015-questionnaire/. Your input is very helpful, and filling the questionnaire won't take much of your time.
In other news, during the past week alone almost 40 issues were closed at GitHub. As a reminder for those who've opened issues at GitHub in the past: we'd appreciate if you could check if your issues are still valid. If not, please feel free to close them. Thanks!
Now, let's get this issue started.
Latest core updates: ProcessWire 2.6.15
As explained in Ryan's latest blog post, ProcessWire 2.6.15 focuses on the permissions system, and does it big time. New features are added and old ones improved, making the end result look and feel really slick:
Support for adding or revoking specific permissions for given role via template access settings. This adds a lot of new flexibility to permission management, and makes it possible, for an example, to grant a role edit permission to multiple templates and then specify case by case which templates the role can publish, move, etc.
Support for enabling or disabling permission inheritance per template. By default permissions are inherited from page to page, until another template redefines them. Now you can choose on a per-template basis whether this is what you want, or if the access settings should only affect pages using that template directly.
Facelift for the permission settings on the role editor greatly improves its usability. Child permissions are now displayed immediately instead of requiring you to save the page first, and each permission also displays clearly which templates it is applied to.
Addition of a new optional permission, page-hide. When installed (added), this optional permission lets you control whether given role can hide pages. 2.6.15 also fixes issues related to page-edit-created permission introduced earlier, and a page-delete-created permission is already on Ryan's to-do list.
Improvements for installing optional permissions. You no longer need to remember exactly what the pre-defined optional permissions were that the system supports. Instead, you can just visit Admin > Access > Permissions > Add new, and choose one or more of them directly from a checkbox list.
For an in-depth explanation of the additions and updates summarised above, check out Ryan's blog post. Additionally we now have a vastly improved documentation section about permissions in ProcessWire, which you should also check out.
First look at ProcessSlider, an upcoming visual tool for building custom sliders
ProcessSlider is a visual tool for building custom sliders directly from within the Admin backend. As of this writing, we're still waiting to get our hands on the first release of the module, but based on the forum post introducing the module and the screencast demo video, it seems very promising.
The background story of the module is one we've heard a couple of times before: after moving from WordPress to ProcessWire the author felt that this particular feature was missing, and so he decided to put one together himself. The result is a combination of an editor and markup generator for the Jssor Slider, with a backend powered by Vue.js and JQuery.
Highlights of the module include a nice drag and drop interface, visual timeline editor, support for previewing sliders, and support for both responsive and fixed width slides. Supported element types for slides are images, text, links, images as links, div blocks, and YouTube videos – or, in other words, pretty much everything one could ask for.
At the very least this module looks extremely flexible, and we're really looking forward to giving it a proper try once it's out. If you want to see it in action right now, don't forget to check out the screencast!
Reminder: nominations for CMS Critic's fourth annual Critics' Choice CMS Awards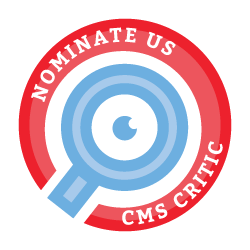 As a quick reminder of a topic we discussed last week, the nominations for CMS Critic's fourth annual Critics' Choice CMS Awards are now open. We'd appreciate your support for the ProcessWire project, so please feel free to nominate us in any categories you feel we belong to.
In the past we've done exceptionally well in the CMS Awards, despite facing some very strong competition, so let's keep thumbs up for us getting into the next round this year too.
Thanks for your support!
Site of the week: Korona Leuchten GmbH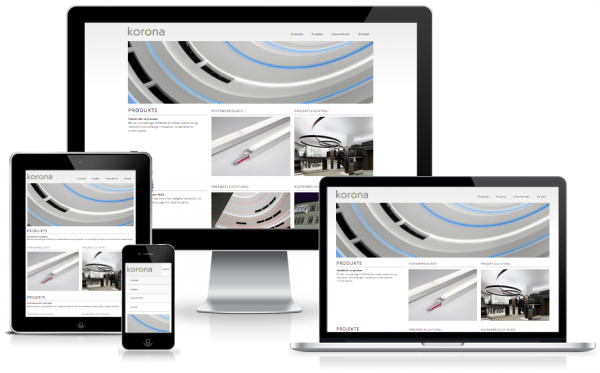 Korona Leuchten GmbH, based in Augsburg, specializes in lighting solutions. In addition to having their own line of products, they also produce individual, project-specific lighting solutions for their clients.
The first thing one notices on the site is the design; a combination of extreme simplicity and an interesting grid-based layout. Colors are also kept to a bare minimum: black, white, and various shades of gray. Intentional or not, it's much easier to focus on the actual content when there are so few unnecessary distractions for the eye.
Images are used generously on the site and really help bring it to life, and while the site in its entirety is well designed, the areas of the site that stand out most are product and project pages. In addition to the design, the information architecture is well thought out too: project pages are linked to related products, products are linked to other products and projects, and so on.
Thanks to Benjamin Milde for sharing this site with us – it's a proper showcase of craftsmanship, and we're happy to have it in our sites directory!
Stay tuned for our next issue
That's it for the 68th issue of ProcessWire Weekly. We'll be back with more news, updates, and content Saturday, 5th of September. As always, ProcessWire newsletter subscribers will get our updates a few days later.
Thanks for staying with us, once again. Hope you've had a great and productive week, and don't forget to check out the ProcessWire forums for more interesting topics. Until next week, happy hacking with ProcessWire!