The 76th issue of ProcessWire Weekly brings in all the latest news from the ProcessWire community. Modules, sites, and more. Read on!
This week we are back with our regular topics: latest core updates, module releases – three of them, to be precise – and a stunning new site of the week.
Long story short, we are happy to have you around, and in case you spot anything that needs a correction or would like to make suggestions regarding our future issues, please don't hesitate to drop us a line.
Thanks for being here, and hope you enjoy our latest issue!
Latest core updates: ProcessWire 2.6.21 and updates to the 3.0 branch
As a brief summary of the latest post on the processwire.com blog, this week there were again updates to both major branches of ProcessWire: 2.x (dev) and 3.x (devns).
We're one week closer to the release of 2.7, and according to our previous estimates, it shouldn't take much more than a week or two from now to get it out there properly. In the meantime, feel free to test out the dev branch – it's already quite stable, and has quite a few features you might find both interesting and helpful!
ProcessWire 2.6.21 introduces star rating to the comments system
In addition to various bug fixes and minor improvements, ProcessWire 2.6.21 introduces a new feature to the comments system: an optional five-star rating, which you can also define as a required field.
Most useful for things like product, recipe, or restaurant reviews, this is a feature that has been discussed quite a few times before, and thus should be a welcome addition. As a matter of fact, in our 70th issue we also covered a fork of the built-in comments system that adds star rating to comments, though using a slightly different approach.
You can see the star rating system in action by visiting the processwire.com blog; the comments there now have the star rating feature enabled.
ProcessWire 3.0 is one step closer to a working multi-instance support
The improvements to the 3.0 branch this week have mainly focused on the multi-instance support, which according to Ryan is now mostly working, but still needs more testing. The blog post also contains additional tips for module authors for preparing their modules for multi-instance support.
If you're working on a module right now, you should definitely check those tips out; there are some things you can do right now to prepare your modules for 3.0, even if you're not (yet) aiming for full compatibility with it.
Another noteworthy change in the 3.0 branch this week is of a different nature: formerly most of ProcessWire itself was licensed under GPLv2, but in the latest updates Ryan has switched the core to MPL (Mozilla Public License) version 2, and the default site profiles to the MIT license. For most users this doesn't actually change anything, as both new licenses are, if anything, more flexible than GPLv2.
For more details about the updates to both branches, don't forget to check out Ryan's blog post at processwire.com!
New module: a loader/wrapper for the RedBeanPHP ORM by Teppo Koivula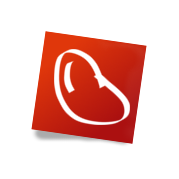 RedBeanPHP is a new module that, in a nutshell, loads and initiates the RedBeanPHP ORM. In other words, it's a light-weight loader and wrapper for a third-party ORM library.
While in just about all situations we would suggest using the native content management features of ProcessWire, there are some cases where you might prefer an alternative approach. This is also where integrating a separate ORM could become a viable option.
While the $db API variable already provides direct access to PDO, RedBeanPHP adds a bunch of neat features especially in regards to RAD (rapid application development) and external (additional) databases, providing sort of a middle ground between the flexible and extremely powerful API of ProcessWire and plain, raw SQL.
For more details on RedBeanPHP itself, check out their site. You can download or clone the module from GitHub, and the support forum thread is always open for all sorts of questions and suggestions.
New module: InputfieldURLChecker by Roland Toth
InputfieldURLChecker is not a new Inputfield module per se; instead it extends existing URL field by adding a separate button for opening the contained link in a new window or tab. The URL fields this module affects can be configured via module settings.
Additionally the module supports "linkifying" URLs in locked fields, and has a bunch of configuration settings for both the way the UI should work, and the situations in which it should kick in. All in all, it's a surprisingly versatile tool, and could be considered a usability improvement over the native URL field behavior.
Thanks to Roland Toth for sharing this module with us, it's a very nice addition to the native URL field
New module: Template Preview Images by Bernhard Baumrock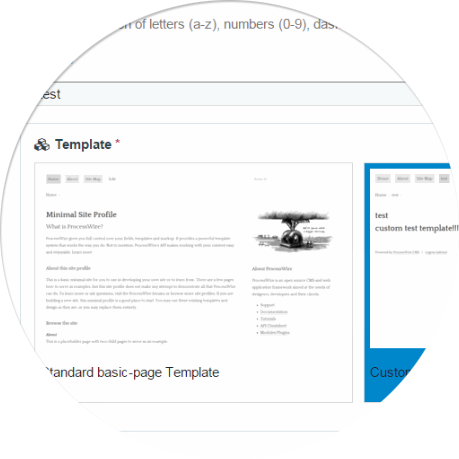 Template Preview Images is the first module posted by new module author Bernhard Baumrock, and a pretty neat one too: when creating a new page, this module displays selectable templates as thumbnails (still selectable using Image Picker jQuery plugin) instead of a plain dropdown list.
Thumbnails, the size of which can be configured via module settings, are currently added as files by the developer. Other than that, the module pretty much works out of the box, and definitely gives us a nice alternative for cases where thumbnails provide a better way of denoting differences between templates.
Thanks to Bernhard for sharing this module with us, it's a great project and we're really looking forward to seeing how it evolves!
Site of the Week: Beagle, a marketing automation platform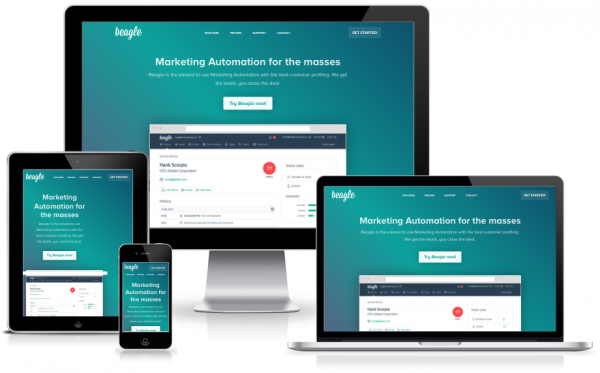 This week a bunch of new additions made their way into our sites directory. Most of these new additions were built by Beagle Marketing, and our latest site of the week is also one of them: beaglemarketing.com, the site specifically built to showcase Beagle, a commercial marketing automation platform.
As a marketing automation platform, Beagle focuses on analyzing your traffic, identifying customers and their interests, and finally generating leads. For more details about current and future features, check out their Features page.
As a site, beaglemarketing.com is responsive, boasts a clean and modern design, and feels very much alive with all sorts of little SVG animations and scroll-triggered events here and there. All in all the site looks and feels great, content is well-thought-out, and as far as the goal of introducing Beagle is concerned, it's a success.
Thanks to Beagle Marketing for this wonderful site, and hope to see much more of your work in the future!
Stay tuned for our next issue
That's it for the 76th issue of ProcessWire Weekly. We'll be back with more news, updates, and content Saturday, 31st of October. As always, ProcessWire newsletter subscribers will get our updates a few days later.
Thanks for staying with us, once again. Hope you've had a great and productive week, and don't forget to check out the ProcessWire forums for more interesting topics. Until next week, happy hacking with ProcessWire!