The 79th issue of ProcessWire Weekly brings in all the latest news from the ProcessWire community. Modules, sites, and more. Read on!
For our 79th issue we're happy to be able to share some pretty huge news with you all: ProcessWire 2.7 is finally out, and contains a very long list of awesome new features!
In this issue, our core updates section is dedicated to summarizing all the goodies this new release brings in. While we've covered most of those in our earlier issues, we do realize that it's pretty much impossible to remember all the great stuff that's being happening since 2.6 came out, and thus a recap is more than justified.
In other news we'll introduce a new textformatter module, and – as always – a new site of the week. Thanks for being here with us again, and please don't hesitate to drop us a line if there's anything you'd like to share with us.
Thanks for being here, and what's even more important: thanks for your continued support for ProcessWire!
ProcessWire 2.7 is finally available!
The moment we've all been waiting for is here: in his latest processwire.com blog post, Ryan officially announced the availability of ProcessWire 2.7. This is a huge milestone for the project, and one we're extremely glad to share with you all!
The list of new and updated features is very long, so we'll be relying on the changelog Ryan has composed for his post – the links will point to the applicable posts or other resources explaining each feature in detail.
Don't forget to check his post out for more details and future plans, including topics such as the upcoming Pro module updates and future versions of ProcessWire itself!
What's new or improved in ProcessWire 2.7?
This list was composed by Ryan for his latest blog post. The updates below are divided into logical groups to keep things clean and easy to follow, and only the most notable updates are included here.
There are numerous minor tweaks and improvements in 2.7 that are not included here. While most of those are small and unlikely to affect you at all, just know that updating to 2.7 will give your site the latest and greatest ProcessWire experience so far.
Access control and permissions
Page List and Lister
Page editing and input
API additions and improvements
Multi-language translation tools
Pro-modules
And more…
What's up next?
It's worth mentioning that 2.7 is not only the latest, but potentially also the last stable version in the 2.x branch. Getting it out means that we can now fully focus on the 3.x branch, already well under development.
There's no specific timeline for 3.0 available as of yet, but many of the planned core features are already in place, and things are so far going almost surprisingly smoothly. For those with an adventurous mind, checking out the devns branch is a good way to see for yourself what the future of ProcessWire looks like.
As always, we'll make sure to keep you updated about all the new plans and updates in our upcoming posts!
New module: Textformatter Auto Anchor
Textformatter Auto Anchor, a brand new module by Martin Muzatko, automatically adds an ID attribute to headers, and also prepends them with a separate anchor link (with a configurable value defaulting to a hash key) that points to said ID.
As showcased at the author's own site, the end result is similar to what one would get with certain JavaScript based alternatives, such as Anchorific.js. The main benefit of this module is that it operates purely on the PHP side of things, and thus doesn't create any external dependencies, and also works nicely with server-side caching.
Thanks to Martin for sharing this very helpful module with us, and congratulations for your first public module! Having this feature as a textformatter definitely makes it easy to implement for any of our future projects.
Site of the week: Admiral Moving & Storage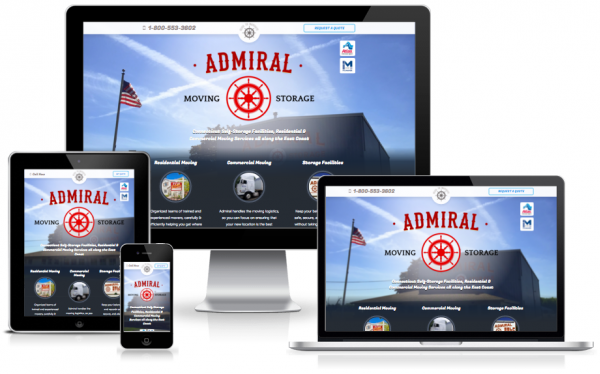 Lately we've had some great new entries in our sites directory, and our site of the week, Admiral Moving & Storage, is one of those.
This responsive site was designed and built by Solution Innovators for a company providing moving and storage services in Connecticut and on the East Coast. One thing we found particularly pleasant on this site is that, unlike so many of the sites we see these days, it seems to lack that all too familiar feel of being built to impress other designers – which is a good thing, really!
What caught our eye in this case was not an extremely flashy design, but rather the way every single feature feels friendly and confidence-inspiring. From handwritten fonts and well thought out imagery to clear language and visibly displayed customer reviews, this is a great site for showcasing the company for potential customers.
A job well done by Solution Innovators, and our congratulations to the client for having such a great site. We sincerely hope it serves you well!
Stay tuned for our next issue
That's it for the 79th issue of ProcessWire Weekly. We'll be back with more news, updates, and content Saturday, 21st of November. As always, ProcessWire newsletter subscribers will get our updates a few days later.
Thanks for staying with us, once again. Hope you've had a great and productive week, and don't forget to check out the ProcessWire forums for more interesting topics. Until next week, happy hacking with ProcessWire!