The 83rd issue of ProcessWire Weekly brings in all the latest news from the ProcessWire community. Core updates, modules, sites, and more. Read on!
This week we have two new versions of ProcessWire, 2.7.2 in the master branch and 3.0.2 in the devns branch. There were no major changes this week, but various updates and improvements still made their way into both versions.
In addition to covering the core updates, we're happy to announce some much-needed updates to the weekly.pw site. We're also going to take an early look into a new module by Horst Nogajski and – as always – announce a wonderful new site of the week.
Thanks for being here with us, and as always, any and all feedback is welcome – please don't hesitate to drop us a line if there's anything you'd like us to consider for our future issues!
Latest core updates: ProcessWire 2.7.2 master and 3.0.2 devns
According to Ryan's latest blog post, there are no major changes this week. Instead we have two new versions: 2.7.2 is the latest stable version of ProcessWire, and 3.0.2 is the latest development version for the upcoming 3.x branch.
ProcessWire 2.7.2 contains minor tweaks and fixes, but nothing really new, and is thus a recommended update for users of the 2.7 branch. For more details about this release, see the commit log in GitHub.
ProcessWire 3.0.2 migrates the fixes from 2.7.2 to the 3.x branch and includes optimizations and improvements to features like the file compiler and native front-end editing support.
In other news, the front-end editing support now has a documentation page of it's own. This is still a work in progress based on Ryan's previous blog post, but we'll be keeping it up to date with any future changes.
Alpha label dropped from 3.x releases
The latest version of the 3.x branch is no longer an "alpha". It's still not recommended to update critical production sites to the 3.x branch, but so far it's proven to be much more stable than the alpha label made it sound.
In case you're starting a new site anytime soon, you might want to consider going with the devns branch already. Since the database structure is identical, going from 2.7.x to 3.0.x or vice versa is effortless in case it turns out not to work as expected after all.
In case you spot any issues while using the 3.x branch, please let us know – preferable method of reporting issues is via GitHub, but posting on the support forum works fine too. Thanks!
Coming up next
In the near future we'll be focusing on making the 2.7 branch even more stable, and most of the new or "experimental" stuff will happen in the 3.x branch. A new commercial module announced way back, ProDrafts, is planned for January 2016, but more about that later.
That's all for the core updates this week. For more details and extended take on the future plans, don't forget to check out Ryan's latest blog post.
ProcessWire Weekly is now powered by ProcessWire 3.0 – so far so good!
This is part an announcement, part a call for testing: we're happy to finally say that the site of the online version of ProcessWire Weekly is now proudly powered by the latest development version of ProcessWire 3.0.
Following the announcement of removal of the "alpha" label this week, we were finally confident to jump into the 3.0 bandwagon. This particular site is moderately complex, but the update was painless, and so far everything seems to work fine.
In case you spot anything weird on the site apart from our content itself, please don't hesitate to drop us a line and we'll get it sorted as soon as possible. Thanks for your input in advance.. though hopefully we won't need much feedback in this regard :)
During this week we've got a bunch of other updates planned for this site as well, but we'll discuss those in more detail in our next issue. Again, thanks for anyone honoring us with your feedback – your input is very much appreciated!
An early look into a new module by Horst Nogajski: Admin Links In Frontend (ALIF)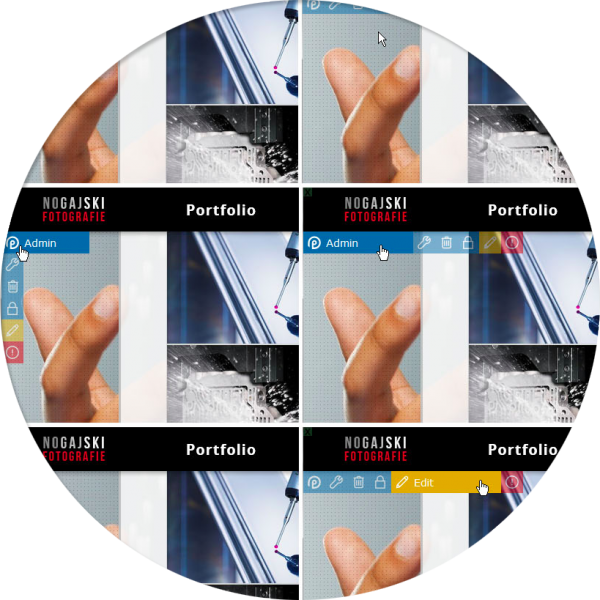 Admin Links In Frontend, or ALIF for short, is an upcoming module from the semiofficial image manipulation and photography expert of our community, Horst Nogajski. As of this writing the module is not yet available for general public, but we're hoping to get our hands to it soon.
ALIF adds a customizable toolbar to the front-end side of a site. This toolbar can include a selection of buttons ranging from and admin link or edit page link to one-click user switching. Both the buttons and various specific features of the module can be configured via module settings, which makes ALIF extremely versatile.
For more details, check out the forum post announcing the module. Please note that we will try our best to update this post if and when the module is available, but your best bet of getting it as soon as possible is still following said forum thread.
Thanks to Horst for sharing this module with us early on – it looks very useful, and will no doubt fit right in with many projects out there!
Site of the week: KF Interactive GmbH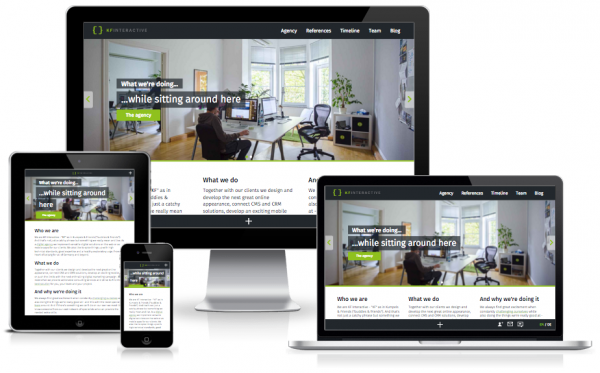 Our latest site of the week and also one of the latest additions to our sites directory belongs to KF Interactive GmbH, web and software development agency based in Leipzig, Germany.
KF Interactive has a bunch of pretty impressive references to show for their work, and some of you might also recognize them as the employer of one of our active contributors, Bea Dav. The site is built with ProcessWire, is responsive, and has plenty of well-written content both in English and German.
Overall the whole site has this kind of a special kind of a friendly and cozy vibe to it – often a telltale sign that the person or team behind it truly enjoys what they do. As a related note, their blog posts, while not many in numbers, are worth checking out and full of insight for anyone working with web projects.
Big thanks to KF Interactive for sharing this site with us!
Stay tuned for our next issue
That's it for the 83rd issue of ProcessWire Weekly. We'll be back with more news, updates, and content Saturday, 19th of December. As always, ProcessWire newsletter subscribers will get our updates a few days later.
Thanks for staying with us, once again. Hope you've had a great and productive week, and don't forget to check out the ProcessWire forums for more interesting topics. Until next week, happy hacking with ProcessWire!