The 84th issue of ProcessWire Weekly introduces future image field updates by Tom Reno, a textformatter module by Martin Freudenreich, and a brand new site of the week built by Catalone Design and Ryan Cramer. Read on!
Instead of core updates, this week we have a guest post at the processwire.com blog by Tom Reno, the author of the Reno Admin Theme. In other news we're going to introduce a textformatter module called Textformatter Glossary, list some recent highlights from our support forum, and of course introduce a brand new site of the week.
Last week we mentioned that a bunch of updates were planned for the weekly.pw site. As of this Saturday, some minor usability issues have been ironed out and the site is now running in HTTPS only mode with a free certificate provided by Let's Encrypt.
While we'd love to share our experiences with Let's Encrypt so far, that'll have to wait until our next issues, as there's neither time nor room for that right now. In our next issue we hope to share more updates to the site as well, so stay tuned for that.
Feedback is always welcome – please don't hesitate to drop us a line if there's anything you'd like us to consider. As always, thanks for being here with us, and hope you enjoy our latest issue!
On the processwire.com blog this week: a preview of upcoming image field updates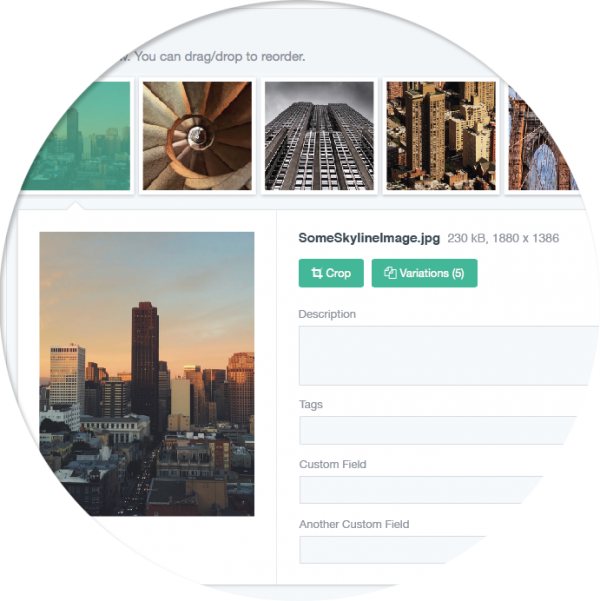 This week we have a guest post from Tom Reno, whom most of you probably recognize as the author of the awesome Admin Theme Reno. This time Tom has been working on some neat updates for the image fields in ProcessWire, and in his post he's going to introduce said updates to a wider audience.
Inspired by certain earlier mock-ups by Peter Knight, Tom has created a bunch of his own mock-ups showcasing various improvements for specifically the grid view of images in Admin:
Slightly larger thumbnails make the grid view more visually appealing. Current mock-ups feature 130px thumbnails with the original size being 100px, but the final number is still up to discussion.
The mock-ups introduce support for marking images for deletion directly from the grid view. Currently this is only possible via the separate list view.
Quick look tool is a tooltip that becomes visible on hover and provides quick access to the basic details about each image.
Edit mode is a new addition to the grid view, and becomes visible when an image is clicked. Edit view contains both a larger preview of the image and any additional fields or buttons.
For more details and screenshots, head down to the processwire.com blog. Tom's mock-ups already look downright awesome, and we're eagerly waiting for these to make their way into actual features. According to Ryan, they are likely to end up into the 3.0 branch eventually, and perhaps on the 2.x branch too!
Our guest posts have always been extremely well received, and in the near future there will likely be even more of them for you folks to enjoy. Ryan's blog posts are always fun to read, but it's also true that our community consists of many, many talented people, and it would be a shame not to give them the stage every now and then.
Textformatter Glossary, an easy-to-use module for abbreviations and help links
Textformatter Glossary is a module released back in October by Martin Freudenreich. In a nutshell it is a textformatter that allows you to define a glossary consisting of terms that will be replaced run-time by abbreviation tags or links.
In some ways this module is similar to some of the existing tag replacer modules, but it aims to be a very simple and user-friendly solution. Since the glossary items are stored as pages, this also means that regular content editors can easily manage them, without any additional GUI tools.
When enabled, the textformatter will look for terms enclosed by two "pipe" characters, such as ||this||, and replace them on the fly with either an <abbr> tag or a link tag, depending on the configuration of that particular glossary item. That's just about it.
Thanks to Martin for sharing this module for us, and keep up the good work!
Highlights from the support forum
What we have here is a collection of recent highlights from our support forum – some are downright new, some slightly older, but all of them are well worth checking out:
Last but not least, in our previous issue we announced the then-work-in-progress toolbar module ALIF. This very handy module is now officially released and has also gained some new features, so don't forget to check it out properly. Thanks!
Did we miss something? Is there a great forum thread or article we've missed completely? Let us know, and we'll make sure to include it in one of our future issues!
Site of the week: Wye River Upper School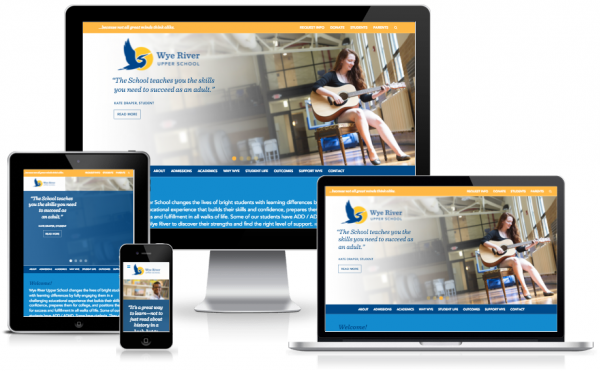 Our latest site of the week belongs to the Wye River Upper School, which is a college-preparatory high school with a curriculum specifically designed to meet the needs of students with various learning differences, such as ADHD, ADD, and dyslexia.
Smaller class sizes, emphasis on learning by doing, and teachers with both the time and proper expertise aim to make the learning process a great experience for all students alike. For more details about the school and the non-profit running it, we recommend checking out their About page.
The responsive site of Wye River was designed by Catalone Design and built by Ryan Cramer. Powered by ProcessWire 3.0 with ProCache and FormBuilder, the site not only looks great, but also feels really slick and behaves nicely on all sorts of devices and varying screen sizes.
All in all wyeriverupperschool.org is a great site, and we're happy to see the web presence of another awesome organization being powered by ProcessWire!
Stay tuned for our next issue
That's it for the 84th issue of ProcessWire Weekly. We'll be back with more news, updates, and content Saturday, 26th of December. As always, ProcessWire newsletter subscribers will get our updates a few days later.
Thanks for staying with us, once again. Hope you've had a great and productive week, and don't forget to check out the ProcessWire forums for more interesting topics. Until next week, happy hacking with ProcessWire!