The 95th issue of ProcessWire Weekly brings in all the latest news from the ProcessWire community. Modules, sites, and more. Read on!
In this week's issue we've got a new WireMail module, some interesting core updates, a fresh list of online resources, and a stunning site of the week designed and built by 999 Design. Another busy week – just the way we like it.
In other news, this week our community has once again proven how unbelievably agile and helpful it can be. For that reason we'd like to send special thanks to all those who have found the time to help other users, new and old, with their struggles. You folks are awesome – thank you!
Whether you're a new or old reader, please don't hesitate to drop us a line if there's anything we should fix or something you'd like us to cover in our future issues. As always, thanks for being here with us, and hope you enjoy our latest issue.
Latest core updates: ProcessWire 3.0.10
As explained by Ryan in his latest blog post, the focus of the latest version of the 3.x branch of ProcessWire, 3.0.10, is in image manipulation. More specifically the core now supports a whole new module type, ImageSizerEngine, and comes with a new module called ImageSizerEngineIMagick.
ImageSizerEngineIMagick adds support for ImageMagick image manipulation library via PHP's Imagick extension. ImageMagick is not just more memory efficient, but at least in some cases also provides better results than the GD-based ImageSizerEngine. Biggest downside is that not nearly all server environments come with ImageMagick installed.
Perhaps the most important thing to note here is that this new module type will allow third party module developers to provide simple and consistent solutions for image manipulation. Two examples have already been provided by Horst:
The ImageSizerImagick module and much of the groundwork for this entire update was provided by our own image manipulation expert, Horst Nogajski. For more details about the core updates this week and some examples of GD vs Imagick results, head down to the processwire.com blog. Thanks!
Early sneak peek into a new WireMail module, WireMail Mailgun
WireMail Mailgun is a new module that makes it easy to integrate the transactional mail service Mailgun into your ProcessWire site. The reason we're calling this "an early sneak peek" is that the module is rather new and not yet even in the modules directory.
As some of you have probably already heard, the transactional email service Mandrill recently decided to change the way their service works. To summarize, Mandrill will become an add-on to Mailchimp, which will (among other things) affect their pricing. This is the main reason why Pierre-Luc Auclair built WireMail Mailgun: to provide an alternative solution to existing ProcessWire and Mandrill users.
Since Mandrill's original announcement, Sparkpost has stepped up as one of the most promising alternatives, and even MailChimp is recommending them for some of their customers. Either way Mailgun remains a viable alternative, and Pierre-Luc has also suggested that he might provide a module that supports specifically Sparkpost.
WireMail Mailgun is already here and available for testing, though you might want to wait a while before enabling it for your most important high-volume sites. The only potential issue we're currently aware of is that some of it's features require PHP 5.5 because of the cURL magic that the module utilizes behind the scenes.
Thanks to Pierre-Luc for sharing this module with us – we're always thrilled to see how fast the ProcessWire community can cook up new solutions when needed!
Weekly links and resources
​This time we've got, once again, a new collection of support forum highlights and other useful and/or interesting resources. As always, please let us know if there's anything important we've missed so that we can include it in one of our future issues!
If you're interested in ProcessWire news, discussions, and updates, there's always something going on at the support forum. Since we're only able to include a tiny selection of all that in our weekly updates, head down to the forum for more.
Site of the week: g2 field marketing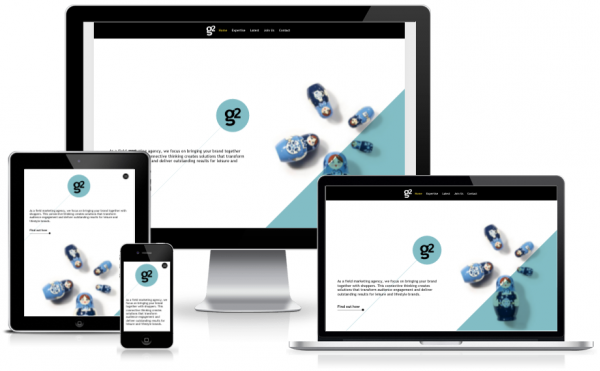 Our latest site of the week belongs to g2, a field marketing company based in London. In their own words they aim to bring brands together with shoppers – a tedious task that no doubt requires rather specialized expertise.
The ProcessWire powered site of g2 was designed and built by 999 Design, creative agency based in London and Glasgow, and the winners of 15 DBA Design Effectiveness Awards over the past 9 years. From what we've seen so far, they have done a stunning job on the g2 site too.
The site is responsive, feels fresh, and is full of great design – to the point that even their sitemap looks stunning. Other than that we can't really tell much about what's under the hood: according to the generator meta tag on the site it's based on version 2.7.1 of ProcessWire, but that's pretty much it.
Either way, big thanks to 999 Design for sharing your work with us and congratulations to g2 field marketing for having such a great site!
Stay tuned for our next issue
That's it for the 95th issue of ProcessWire Weekly. We'll be back with more news, updates, and content Saturday, 12th of March. As always, ProcessWire newsletter subscribers will get our updates a few days later.
Thanks for staying with us, once again. Hope you've had a great and productive week, and don't forget to check out the ProcessWire forums for more interesting topics. Until next week, happy hacking with ProcessWire!