The 96th issue of ProcessWire Weekly brings in all the latest news from the ProcessWire community. Modules, sites, and more. Read on!
This week we have two new modules to share, both from the same author – BitPoet. In other news we're going to introduce our latest site of the week, some interesting core updates, and a whole new collection of recent links, forum posts, and other resources.
Thanks for being here with us, and as always, any and all feedback is welcome – please don't hesitate to drop us a line if there's anything you'd like us to consider for our future issues!
Latest core updates: ProcessWire 3.0.11 and the built-in Composer support
This week we have a real treat for all the development-oriented ProcessWire users out there. In his latest blog post, Ryan explains in great detail how the built-in Composer support works in the 3.x branch of ProcessWire works, and why it's pretty awesome.
The post explains how exactly Composer fits the ProcessWire ecosystem, how two new modules – Google Client API and Markup Google Calendar – were made feasible partly thanks to Composer, and how module authors and site builders can make use of it in their own projects.
We encourage all modules designed for ProcessWire 3.x to support Composer as an alternative installation method, and it's really quite simple to add this support.
— Ryan Cramer
One of the benefits of the built-in Composer support is that from now on you can use Composer to install modules. This has been made possible for all modules added to Packagist, and requires some behind-the-scenes magic provided by the pw-module project authored by Hari KT.
For more details about the core updates this week, the built-in Composer support in ProcessWire 3.x, and the sample modules mentioned above, don't forget to check out the weekly blog post at the processwire.com blog. Thanks!
New module by BitPoet: Process Page Clone Adapt Urls
When a page is cloned, ProcessWire currently stays true to it's chosen aproach and leaves markup intact. While in most cases this is expected, in some cases it will lead into a situation where the cloned page references resources from the source page.
Process Page Clone Adapt Urls is a relatively straightforward module that adds support for automatically updating links and image sources within textarea type fields to point to the newly created (cloned) page instead. That's all there is to it, really.
For the record, this module was made public based on a feature request submitted via GitHub. Even though a similar feature could make it's way to the core package at some point, this module provides a solution for those in need of said feature right now.
Big thanks to BitPoet for building and sharing this module with us!
New module: MediaLibrary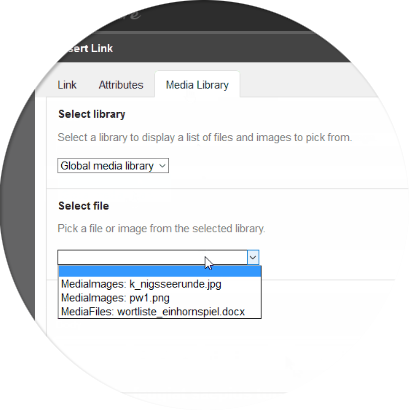 Another new module this week is called MediaLibrary, and it's also the handiwork of BitPoet, the author of Process Page Clone Adapt Urls we just introduced. This one is a bit different in function and scope, though.
In a nutshell, MediaLibrary adds support for media libraries. When installed, the module adds a template with fields for images and files, and this template can be used to add all the media libraries — which are pages, of course – that your site might need.
When creating a link or embedding an image into a rich text editor field via the built-in link and image tools, media libraries directly below current page or below any of it's parents will become selectable sources.
For a hands-on example, check out the animated GIFs in the support forum post. Note, though, that this module is not meant to be a full-featured media manager; for such needs, check out the upcoming Media Manager module by Kongondo instead.
Big thanks to BitPoet for yet another great module – both your productivity and ingenuity is downright inspiring!
Weekly links and resources
Here's another collection of ProcessWire links, resources, and updates from the past week or so. Please let us know if there's anything important we've missed so that we can include it in one of our future issues!
If you're interested in ProcessWire news, discussions, and updates, there's always something going on at the support forum. Since we're only able to include a tiny selection of all that in our weekly updates, head down to the forum for more.
Site of the week: kitzalm.com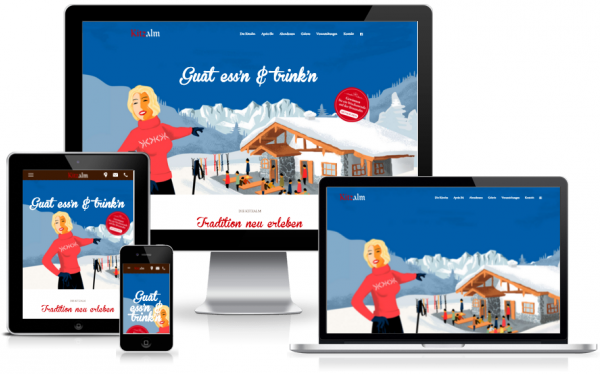 This time our site of the week belongs to Kitzalm Kirchberg, a restaurant and après-ski located in Kirchberg in Tirol, Austria. The site is in German, so we're relying on Google Translate here – if we got something wrong, please correct us. Thanks!
Anyway, the site itself is located at kitzalm.com, and it's a great-looking one-page site with just about everything you'd expect to see on the site of a venue like this – it includes a description of the venue, details about their menu and events, a photo gallery, and forms for both contacting the staff and subscribing to their newsletters.
Behind the scenes the site makes use of two modules we recognize: FormBuilder and AIOM+. The front-end of the site is powered by Bootstrap, and images are displayed using the Fancybox jQuery lightbox plugin.
The site was built by Florian Höck of klubarbeit.net. Thanks for building and sharing this wonderful site – keep up the good work!
Stay tuned for our next issue
That's it for the 96th issue of ProcessWire Weekly. We'll be back with more news, updates, and content Saturday, 19th of March. As always, ProcessWire newsletter subscribers will get our updates a few days later.
Thanks for staying with us, once again. Hope you've had a great and productive week, and don't forget to check out the ProcessWire forums for more interesting topics. Until next week, happy hacking with ProcessWire!