The 99th issue of ProcessWire Weekly brings in all the latest news from the ProcessWire community. Modules, sites, and more. Read on!
This week we're going to share the latest news regarding core updates and commercial modules, take a closer look at one new third party module, share a collection of recent online resources, and – of course – introduce a brand new site of the week.
Thanks for being here with us, and as always, all feedback is welcome – please don't hesitate to drop us a line if there's anything you'd like us to consider for our future issues. Have a great and relaxing weekend!
Latest core updates (3.0.13) and a new version of FormBuilder (0.3.0)
Recently there have been some pretty major additions to the 3.x branch of ProcessWire and in that regard this week is no exception. As we can read from his weekly blog post, Ryan has once again been busy adding and improving features here and there.
As if that wasn't enough already, this week there's also a new version of the commercial FormBuilder module. FormBuilder is already one of the most useful modules out there, and with every new version it just keeps getting better!
ProcessWire 3.0.13
Here's a brief summary of the 3.0.13 (devns) updates introduced by Ryan in his latest blog post at processwire.com. As always, for an in-depth introduction don't forget to check out the original blog post!
FormBuilder 0.3.0
FormBuilder 0.3.0 is also a pretty big update over previous versions. In addition to a bunch of smaller updates and bugfixes, there are some new and revised features:
New embed method D allows embedding forms with freely customizable markup by separating the markup for the entire form into a customizable template file.
An addition to the Admin, Bootstrap, Foundation, and Uikit frameworks, the all-new "Basic" framework provides simple and easy-to-customize form markup.
The user experience of various FormBuilder admin tools has been improved: field editor and entries list now make use of modal windows, field editor has been reorganized into tabs, preview tab now properly reloads the form, etc.
For a detailed introduction to both the latest core updates and the new version of the FormBuilder module – complete with screenshots of both in action – head down to the processwire.com blog. Thanks!
New module: Publish to Twitter by Ferdi Derksen
Conceptually somewhat similar to the Facebook Post on Page Save module introduced just a couple of weeks ago, Publish to Twitter is a new module that, in a nutshell, adds support for publishing content directly to Twitter via the TwitterOAuth PHP library.
One big difference to the aforementioned Facebook module is that Publish to Twitter allows scheduling tweets: via module config you can choose both the templates that should send tweets, and also a field that defines when the tweet should be sent. The module also includes bit.ly support for shortening URLs and allows tweeting images.
For more details, check out the modules directory page for Publish to Twitter or grab the module directly from the Publish to Twitter GitHub repository. Thanks to Ferdi Derksen for sharing this useful module with us!
Weekly links and resources
​Here's our latest collection of support forum highlights and other useful and interesting resources. Please let us know if we've missed anything important so that we can include it in one of our future issues. Thanks!
If you're interested in ProcessWire news, discussions, and updates, there's always something going on at the support forum. Since we're only able to include a tiny selection of all that in our weekly updates, head down to the forum for more.
Site of the week: Hotel Altstadt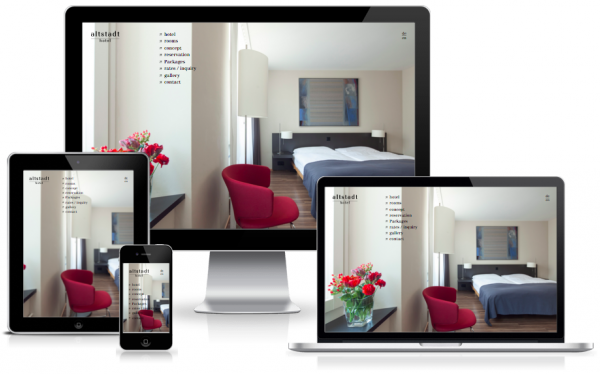 Our latest site of the week belongs to Hotel Altstadt. This bilingual site is a relatively new addition to our sites directory, and caught our eye largely because of it's unique design and splendid content.
The hotel, located in the historical town centre of Zurich, is within walking distance from the most popular local attractions and the overall theme of the hotel is culture. Room designs are a joint project by a painter and a poet, and the end result is proudly showcased on their gallery page.
The design of the site itself is simplistic and streamlined. Content is given a lot of emphasis and literally the only fixed image element is the hotel logo provided as a vector image. The content of the site is available in English and German, with a language switcher available through the site.
The Hotel Altstadt website was built by Patrick Pandolfo. Big thanks to the author for sharing this site and congratulations to the client for having such a stunning site!
Stay tuned for our next issue
That's it for the 99th issue of ProcessWire Weekly. We'll be back with more news, updates, and content Saturday, 9th of April. As always, ProcessWire newsletter subscribers will get our updates a few days later.
Thanks for staying with us, once again. Hope you've had a great and productive week, and don't forget to check out the ProcessWire forums for more interesting topics. Until next week, happy hacking with ProcessWire!